University of Akron and Barberton City Schools create first-of-its-kind cybersecurity partnership
02/12/2019

The Barberton City School District and The University of Akron just announced a cybersecurity partnership that unlocks new pathways to success for Barberton students, including the opportunity for advanced enrollment into the premier cybersecurity postsecondary program in Northeast Ohio.

The strength of Barberton's new program begins in Barberton High School where students can earn up to 15 hours of college credits before graduation, enabling them to begin their college coursework at UA well ahead of expected progress for a typical incoming freshmen cybersecurity student. The quality of the Barberton program will help students enrolled in it save time in college and better manage the required financial investment.

Classes in the Barberton High School program will cover cutting-edge topics such as network setup and configuration, network security testing, and network optimization and upgrading.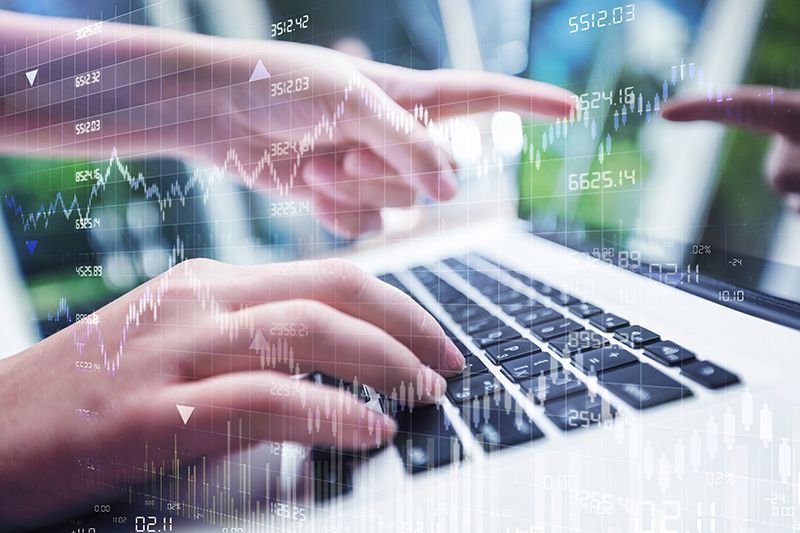 UA was recently selected to join the Ohio Cyber Range, an environment to train the cybersecurity workforce in constituencies such as government, public, private, military and education.
In addition to the high school, Barberton Middle School has launched a Cyber Club, where 37 students joined to learn about ciphers and network encryption through fun and engaging after-school activities. The club exposes students to a wide array of information about wired and wireless networks and cybersecurity, including teaching them what is required to enroll in the high school program and how to get on a successful pathway to enroll in college or be employed immediately out of high school in a cybersecurity job.
The preschool through 4th grade students will be regularly visited by cybersecurity students from the high school, where they will read books to the younger students to help them understand how the internet works so they become more "cyber aware."
Future leaders in cybersecurity field
Cybersecurity is becoming a top education priority in the United States, and UA and the Barberton City School District are working toward leadership positions in this growing industry.
"UA recognizes the need to develop talent pipelines for business and industry that reach down into our high schools and middle schools," said Dr. Elizabeth Kennedy, dean of UA's College of Applied Science and Technology. "We want to capture student interest and generate excitement in the cybersecurity field. This is a wonderful opportunity to not only entice the next generation of students to become part of a lucrative career, but to also keep them interested in STEM disciplines. The college's affiliation with the Barberton Middle School Cyber Club adds another layer of our joint commitment to contribute to the economic success of our region and to improve the lives of our community members."
The designer and instructor for the Barberton program is Rich Mehok. In addition to being a technology teacher in Barberton for more than two decades, Mehock has lectured in classes for UA for nearly a decade. Mehock's history in both high school and college instruction in cybersecurity has earned the attention of Ohio lawmakers.
"Mr. Rich Mehok is not only a great teacher in Barberton and at The University of Akron, he works with state leadership and lawmakers to build the challenging and practical curriculum our students need to become the cybersecurity leaders our communities will depend on in the future," said Barberton City Schools Superintendent Jeff Ramnytz.
In addition to the entry into the degree program at UA, graduates of the Barberton High School program can earn national CompTIA Certifications and Network+ Certifications that will help graduates get a job immediately after high school.
Filling important need
"One of the initiatives of Barberton City Schools is to listen to our businesses in the area and develop programming for the jobs they need to fill," said Ramnytz. "Cybersecurity is an area where good, certified workers are needed at all levels, and our programming, developed and led by Mr. Mehock and our collaboration with a first-rate college like The University of Akron, is unlike anything else in the state."
UA has a robust cybersecurity program that includes undergraduate courses in cryptology (the study of computer codes), which are typically offered at the graduate level. UA was recently selected to join the Ohio Cyber Range, an environment to train the cybersecurity workforce in constituencies such as government, public, private, military and education.
An open house for the Barberton Middle School Cyber Club will take place on Thursday, Feb. 14, at 3 p.m. at the middle school, located at (477 Fourth St. NW, Barberton. Representatives of the school district and UA, along with students, will be in attendance.
Learn more about Cybersecurity Studies at UA.
About the Barberton City School District
The Barberton City School District serves over 4,000 students across five school buildings in Barberton, Ohio. The mission of the district is to meet each child where they are at and grow them year to year until they are on one of the three pathways to success, enrolled (in college), enlisted (in the military), or employed. To learn more, visit the Barberton City School District online, or call 330-753-1025.
---
Media contact: Alex Knisely, media relations specialist, 330-972-6477 or aknisely@uakron.edu.