UA students are personal guests of Schaeffler at Industry Preview Day
02/01/2018

Several students in the College of Applied Science and Technology were invited to attend the recent 2018 North American International Auto Show - Industry Preview Day as personal guests of the Schaeffler Group.

Schaeffler is a global automotive and industrial supplier focused on climate change, globalization, urbanization and digitalization. UA and Ohio State were the only two universities in the state to receive personal invitations to the event from Schaeffler, which gave students the opportunity to network with engineers and executives in the automotive industry.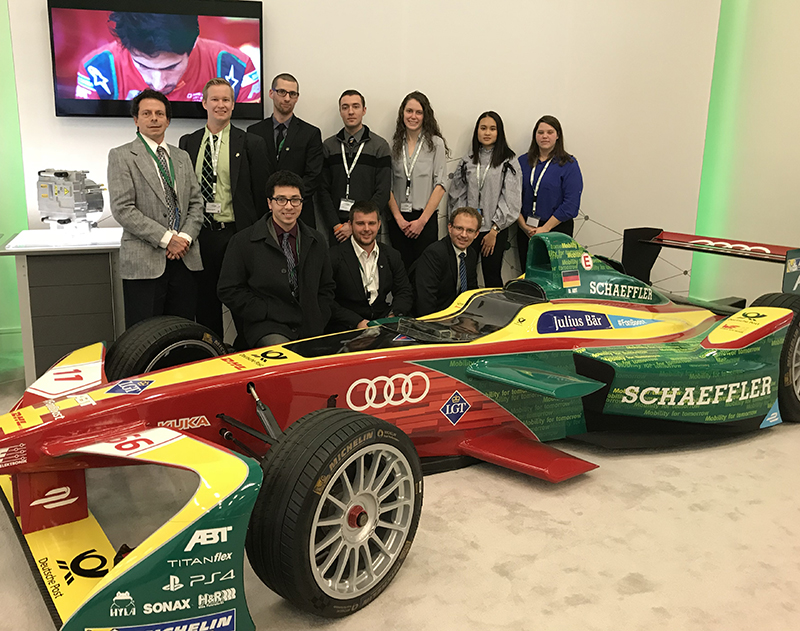 "This was an excellent way for us not only to network, but to see the auto show and the cars themselves at face value," says Timothy Miller, a senior in mechanical engineering technolog. "The Schaeffler group had a top-notch presentation showing what they produced for the auto industry. The experience was eye opening."
"The Industry Preview Day opened my eyes to the opportunities for engineers in the auto industry," adds Michael Gabriel, another MET student on the trip. "One concept that really fascinated me was the amount of competition automakers face within the industry. They are always trying to come to the table with the next big idea or invention to one up their competitors. I enjoy healthy competition and look forward to entering this highly competitive field in the not so distant future."
---
► Story by Erica Cantrell