UA's polymer college offers one-of-a-kind program in the U.S.
09/01/2016

The University of Akron has announced the launch of a new professional master's degree that uniquely blends coursework across polymer science and engineering with classes in business and law. Graduates of this one-of-a-kind program will possess the skills needed for careers in polymer-related industries.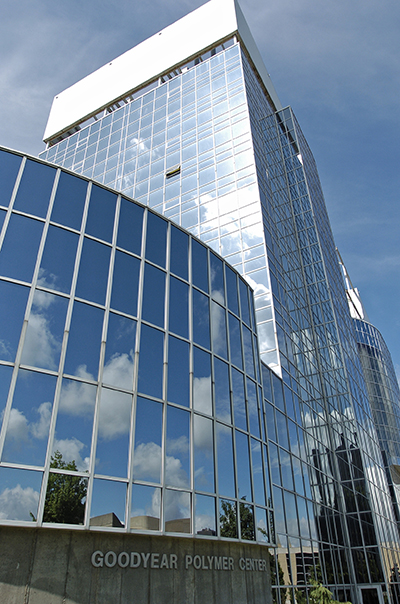 UA's new Master of Polymer Science and Polymer Engineering program "will provide the type of graduates that industry tells us are needed beyond the research lab — professionals with the skills to be team leaders, managers and supervisors who make technology-mindful decisions," says Dr. Eric Amis, dean of the College of Polymer Science and Polymer Engineering.
Amis points out Ohio's polymer industry — with more than $5.5 billion in sales — is a substantial employer in the state, and that the highest concentration of those jobs is in the Akron-Cleveland area. Nationwide, the plastics industry employs nearly 900,000.
Amis says UA is already home to the nation's largest and broadest polymer program, and it is located in the heart of the polymer industry in the United States, making it very well-positioned to offer this new master's degree. Graduates will also have prospects outside the polymer industry — for instance, in technology investment, sales, marketing and consulting.
Applicants for the new master's degree must have a bachelor's degree in a science, technology, engineering, or math (STEM) discipline. The new program will begin in spring 2017. More information about the Master of Polymer Science and Polymer Engineering is available online.
---
Media contact: Dan Minnich, 330-972-6476 or dminnich@uakron.edu.