Students graduate from The University of Akron during shelter-at-home order
05/07/2020

If the 2020 spring academic semester proved anything, it was how resilient and steadfast students from The University of Akron can be. Although disrupted with an order to leave campus and shelter at home while making a quick conversion to finish their academic careers through distance learning, students succeeded on the path to earning a degree. This spring UA will award 1,747 bachelor's degrees, 384 master's degrees, 267 associate degrees, 124 law degrees and 62 doctoral degrees.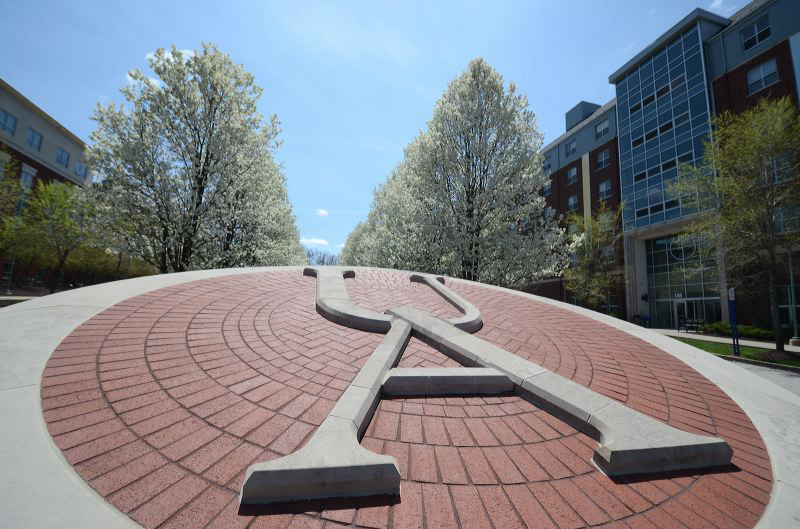 UA's spring commencement ceremonies have been postponed for now. Alternative dates have not yet been set. Degrees will be conferred on May 9 for graduate and undergraduate students, and May 27 for School of Law students. Digital diplomas will be emailed about a week later, and paper diplomas will be mailed a short time after that.
"We are extremely proud of our graduates for their dedication to finishing classes from home in the midst of so much change," said President Gary L. Miller. "We miss them tremendously and hope to be able to come together at some time in the future to celebrate their accomplishments as Zips."
Feedback from the graduating class reflected that students were not in favor of a virtual ceremony, but instead wanted to postpone until a time in the future. The University is currently celebrating the class with a congratulations video, virtual awards, and festive social media posts. The class has also received video well wishes from former well-known graduates, such as local entrepreneur and philanthropist Matt Kaulig; actress Yvette Nicole Brown; Pro Football Hall of Famer Jason Taylor; Philadelphia Eagles linebacker Jatavis Brown and president of Fifth Third Bank Joe DiRocco.
"This class will forever carry a special designation as those who overcame an extraordinary challenge and succeeded in their ambitions," said Miller. "We are so proud of them."
A virtual Army ROTC commissioning and pinning ceremony will also be held on Friday, May 8 for 13 cadets.
For more information, visit UA's Graduation website.
---
Media contact: Cristine Boyd, 330-972-6476 or cboyd @uakron.edu.