Student's art is featured on UA president's holiday card
12/10/2019
President Gary L. Miller and his wife, Georgia, have selected a student piece of art to be featured on their 2019 holiday card, above.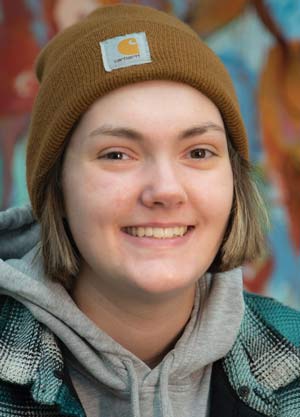 The inaugural President's Holiday Art Scholarship recipient is Abigail Cipar '21, who is working toward a Bachelor of Fine Arts with a focus on painting and drawing in our Myers School of Art.
As a thank you to each year's student recipient, the Millers have established a $250 art supply scholarship to accompany the honor.
The oil painting was done by Cipar on canvas this year and is titled "Dance, For We Have Found Our Most Beautiful Selves Within Our Surroundings."
"This series sprouts from a journey through queer adolescence and a desire to find a space free from judgment," says Cipar. "While immersing myself in nature, I found solace within the forms of fungi. My identity as a queer woman was projected onto these fungi, and they became a metaphor for community and self-expression.
"The marks and brushstrokes are footprints along the canvas navigating each form as one might navigate or interact with the Earth," continues Cipar. "The vibrant and warm colors of fungi, almost engulfed by the surrounding foliage in nature, are equated to queer expression and aesthetic. This expression is embodied by qualities such as bioluminescence. In the paintings, these colors are the main focus, becoming a powerful and intense force of nature. Ultimately, this creates a space where judgment and senseless hatred do not hinder the growth of queer individuals and begins a dialogue about the ways how we, as complex human beings, forge personal connections with the surrounding environment."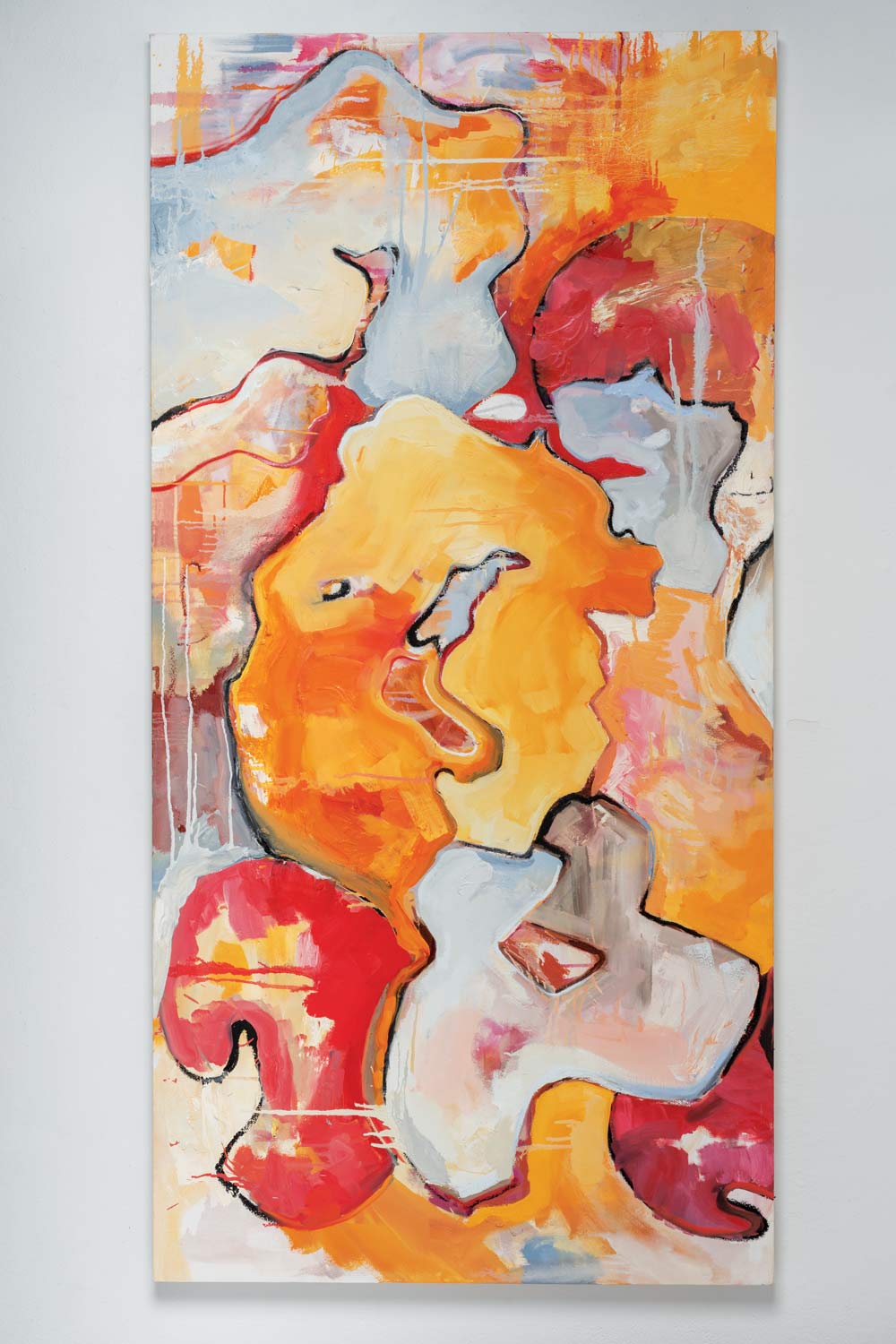 Abigail Cipar's "Dance, For We Have Found Our Most Beautiful Selves Within Our Surroundings"