South Korean student spends summer studying electrical engineering at UA
09/20/2022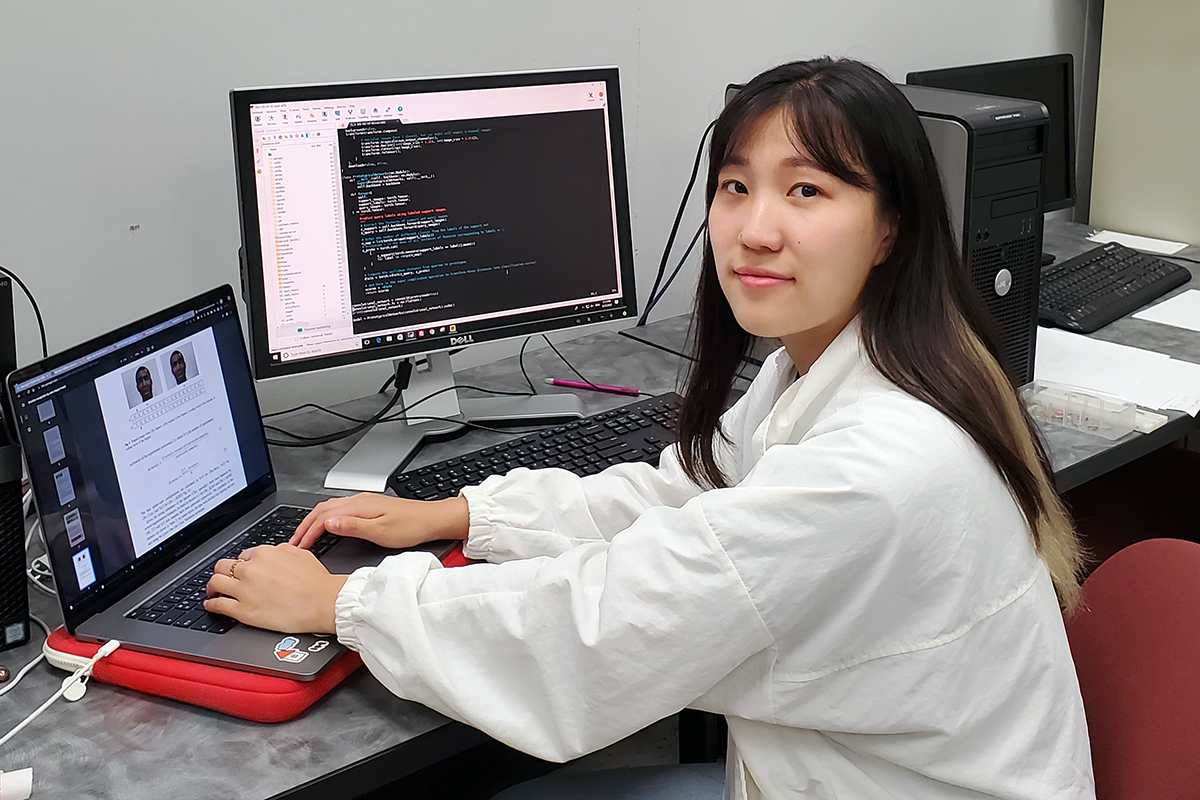 Chaelin Kim was a J-1 summer intern in the Department of Electrical and Computer Engineering. She is currently pursuing her Master's Degree in IT Engineering at Sookmyung Women's University in Seoul, South Korea.
What does it mean to be a J-1 student intern?
The J-1 student intern program is a structured, work-based learning program in the U.S. for students who are pursuing degrees at institutions outside the U.S. It is part of the BridgeUSA exchange program established by the U.S. government.
At the host institution (in this case – The University of Akron), I was required to work a minimum of 32 hours per week under the supervision of a faculty advisor. In addition to participating in research activities, the internship should also enhance the knowledge of American culture and society which it certainly did in my case!
What was the best part of your experience at UA?
Working as a part of our research team and participating in cultural and social activities with the local students.
What is your research focused on?
Deep learning based facial expression recognition (FER) is a technology that analyzes facial expressions from both static images and videos to reveal information on someone's emotional state. FER has a lot of emerging applications for health care, entertainment, and market research. I studied under Dr. Kye-Shin Lee, associate professor in electrical and computer engineering, and doctoral student Masoud Nazari.
What is next?
I plan to continue my Ph.D. studies and ultimately come back to the US to work as a deep learning researcher.
What did you do when you weren't studying?
I was a tourist! I went to cultural attractions like the Akron Art Museum and visited local restaurants.
How did this internship benefit you?
I learned so many research best practices, built a great network of US researchers, and worked on my English. It was a great experience.
---
RELATED CONTENT:
---
Media contact: Cristine Boyd, 330-972-6476 or cboyd@uakron.edu.
Share