Remote cell phone photography course helping local teens document their lives
06/12/2020

For almost two decades, the Myers School of Art at The University of Akron has hosted the Arts LIFT program, a summer public arts residency for Akron Public School students. Wanting to reach students at home this summer, Dr. Elisa Gargarella, associate professor of art education and Arts LIFT director, designed the "Three Little Birds" photography project.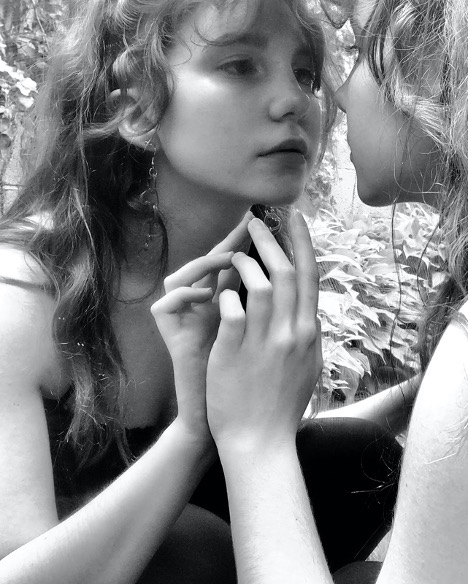 Maya Miller, Firestone High School
"I came up with the "Three Little Birds" project—a reference to lyrics from the Bob Marley song — to help teenagers reflect on their feelings and experiences over the past three months, and to empower these kids in communicating their unique point-of-view living through a crisis," Gargarella says.
Through a series of online photography lessons, group discussions and critiques, Arts LIFT is teaching students to create a photo portfolio and journal that documents their lives and their surroundings in their community and environment.
"Almost everyone has a cell phone these days," explains Marissa McClellan, adjunct photography faculty and Arts LIFT educator. "We're teaching more formal photography techniques, so young people can express themselves in more profound ways, and also become better prepared for a degree or career in photography."
Dan Coffield, Firestone High School visual arts teacher and Arts LIFT educator, adds, "Students have missed prom and graduation, can't get jobs for the summer, and can't connect with their friends. A lot of them are bored. Some are lonely. Some are lost. Those are heavy things to cope with. At the same time, high schoolers are resilient. They're interesting. They're hopeful. And not a lot of grown-ups stop to ask how they're doing. This kind of project can be really healing for students and enlightening for the community."
The mission for Arts LIFT is to provide opportunities for young people to find their voices through art.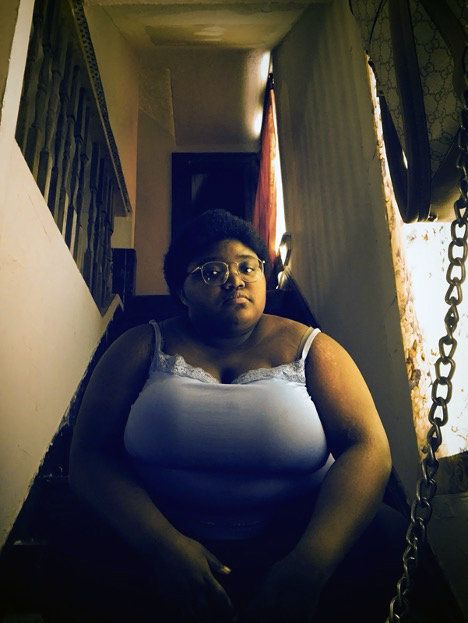 Miahna Scott, Kenmore High School
"While the adults are talking, worrying and figuring things out, so too are the students. The hope for the Three Little Birds program is that adults stop talking long enough to hear the stories of young folks in the community and appreciate a little better the feelings we may all be having," says Gargarella.
The project began June 1 and runs through July 13, 2020. Multiple exhibitions with student work (roughly 500 photographs and reflections in total) will be curated in the fall at several locations around the city. To follow the students and their stories throughout the project, visit Arts LIFT on Facebook.
To interview students in the program, please contact Marissa McClellan, or call the Myers School of Art at 330-972-6030.
About UA's Arts LIFT program
Founded in 2002 with support from the Lola K. Isroff Arts Assistance Endowed Fund, The University of Akron's Arts LIFT program enables students to work with professional artists while participating in collaborations that engage the community, assist underserved populations, and invigorate local culture and economy.
Past UA Arts LIFT community partners include: The Land of Plenty Akron Zoological Park, Crown Point Ecology Center, Corbin Conservatory at Stan Hywett Hall and Gardens, Cuyahoga Valley Environmental Education Center, Keep Akron Beautiful, Cuyahoga Valley National Park Association, First Congregational Church and Angel Falls Coffee Company. In collaboration with UA's Art Bomb Brigade, they completed murals for the Downtown Akron Laundromat, Akron Sustainer, The Well CDC, the Historic Arts District and Summit Metro Parks.
Media contacts: