Prestigious national fellowship awarded to psychology professor
08/28/2018
Every superstar's dream is to be enshrined in a hall of fame, recognized for their achievements for generations to come.
Dr. Jennifer Stanley, an associate professor of psychology and director of the Emotions and Aging Lab here at The University of Akron, is one of only 89 professionals offered fellowship in the Gerontological Society of America (GSA) in 2018. For those dedicated to researching the aging mind, the fellowship — GSA's highest honor — is a remarkable achievement, akin to an MVP's enshrinement in the Football Hall of Fame.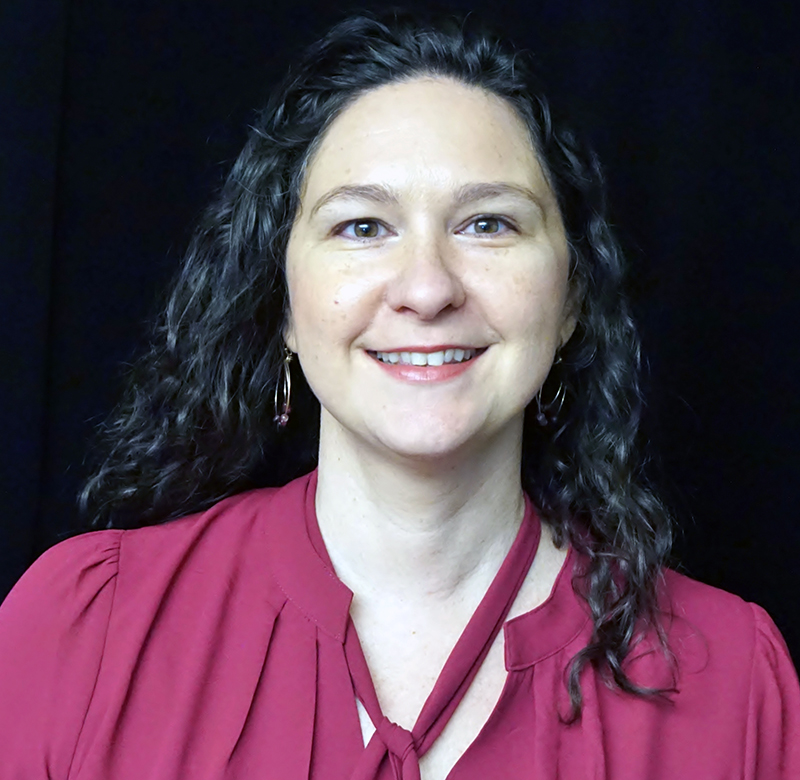 To secure the fellowship, Stanley had to demonstrate five years of membership in the society, an advanced degree, five years of work in gerontology, and active engagement in the field. Fellows must also secure a nomination and two letters of endorsement from active fellows of their section. Each section of the society also lists additional criteria for membership.
"I am honored to receive the status of Fellow in the GSA," Stanley said. "I am grateful to my colleagues for the nomination and for the support of my mentors, colleagues and students who have been instrumental in this accomplishment. I look forward to many more years of contributing to the society."
Stanley has been a member of the GSA since attending her first convention in 2004. Four years later, she completed a Ph.D. in Experimental Psychology with a focus in cognitive aging at Georgia Institute of Technology. In addition to teaching, she now serves as an associate psychology editor for Innovation in Aging, an interdisciplinary GSA journal that collects research to uncover the mysteries of the aging process.
"We are so pleased to see Dr. Stanley recognized by the GSA for her accomplishments," said Dr. Paul E. Levy, professor and chair of the Department of Psychology. "Dr. Stanley embodies what UA values – scholars who excel as teachers both in and outside the classroom. Dr. Stanley provides that type of leadership to our psychology department, and we are very fortunate that she is part of our psychology family."
In addition to her own studies, Stanley also aids graduate students in their research on the cognitive and emotional effects of old age in healthy adults. Two such students, Cassie Richards and Jennifer Turner, guided by Stanley, received prestigious grants this year to assist in their research on nostalgia and emotional regulation.
The Emotions and Aging Lab has contributed to the understanding of the emotional, social and cognitive changes associated with age, among other topics.
Facilitated by Stanley, student and faculty researchers have studied the relationship between age and long- and short-term goals, discovering that the aged expect less payoff from delayed gratification, and are thus less likely to take risks or forego short-term pleasure for long-term gains.
Stanley and her students' research also found that seniors are more likely to focus on positive emotions and stimuli and rely more on other people for emotional regulation than do their younger counterparts. Another, lighthearted study on the link between age and humor is a clear window into the differences among generations, finding that the aged prefer laughing "with" a character, rather than laughing "at" them at the person's expense.
All of these findings contribute to innovations in the care of the elderly and the promotion of mental well-being in an individual's twilight years.
Together with her students, colleagues and collaborators, Stanley is unveiling the mysteries of the mind. But one finding stays the same: we have a lot to learn about, and from, our senior citizens.
The Emotions and Aging Lab seeks participants for an online study, paying $10 an hour. To be eligible, applicants must be between 18 and 80 years old and involved in a romantic relationship. For more information, call 330-972-6564.
---
► Story by Karris McCollum
► Media contact: Lisa Craig, 330-972-7429 or lmc91@uakron.edu
---
Share