Polymer Student Spotlight: Jaelynne King
07/08/2021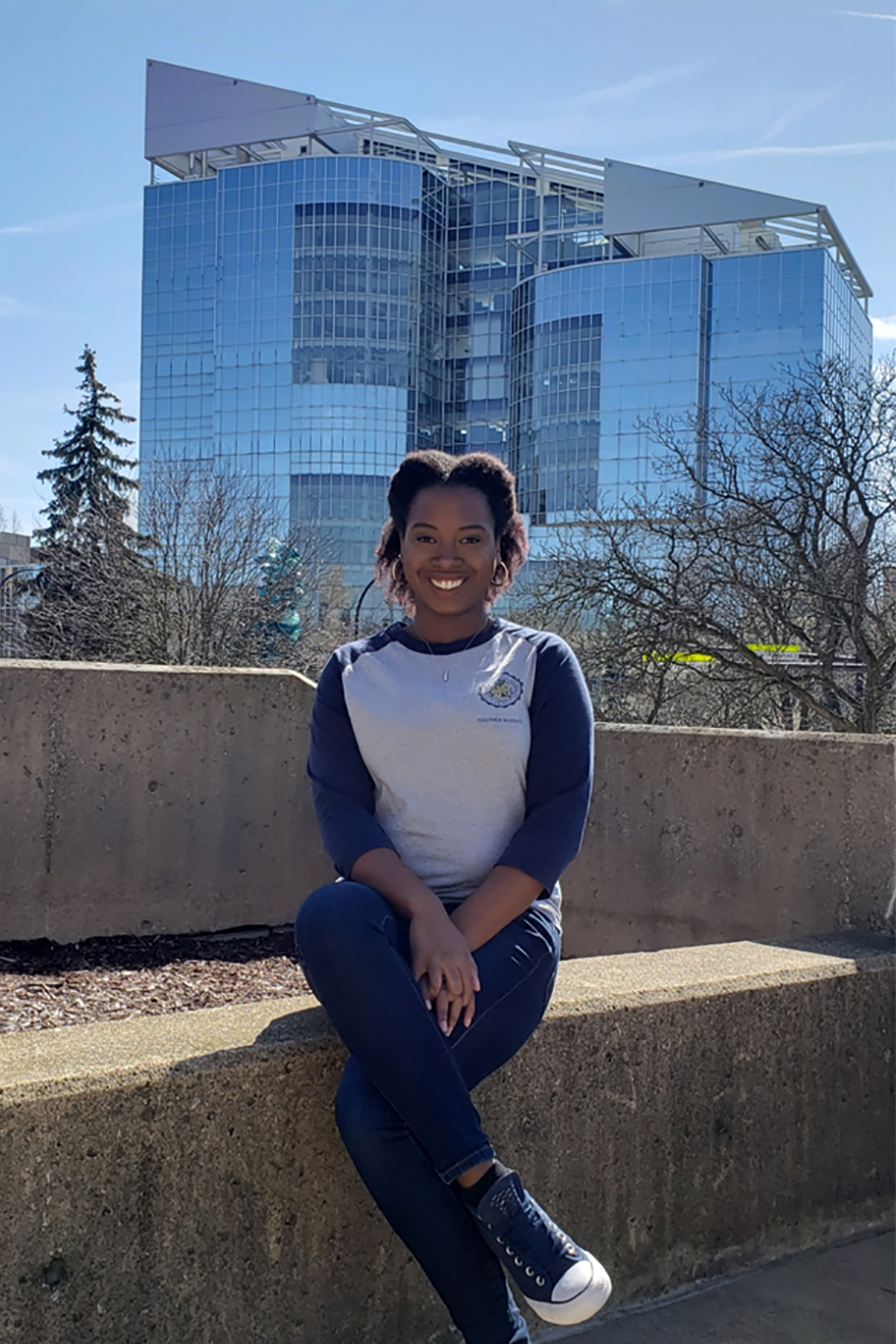 Jaelynne King is currently studying to earn her doctorate in Polymer Science under Dr. Steven Chuang. Read more about Jaelynne and her academic journey in the School of Polymer Science and Polymer Engineering (SPSPE).
How does your major fit into your life's plan?
My passion has always been to try and save the world. As a child, I made a sorting chart to make recycling easier in my household. As I got older and watched documentaries like "FutureCar", I realized that I wanted to be an engineer and create alternative fuel sources, not only for the transportation sector but for power plants as well. In high school, I attended science camp every summer where I was able to utilize the skills of various engineering fields to work on projects like building an organic solar cell using blueberries. Once in college, I had the opportunity of conducting research in renewable energy. Now, my research focuses on improving the conversion of biomass to hydrogen and electricity through photoelectrochemical cells by studying electron transport within the system. I've always worked to make my passion become my career, and joining Dr. Chuang's group has been a fundamental step in turning my dreams into a reality.
What have you learned that makes a difference to you?
Patience. Research, regardless of the field of study, will always be challenging and possibly frustrating. I've learned to not let the failures be the defining moment of my day.
Why did you choose The University of Akron, specifically the School of Polymer Science and Polymer Engineering?
During the graduate school application process, my chemical engineering professor explained the importance of choosing a school that aligns with my research interest in catalysis. He recommended I apply to The University of Akron's Polymer Science program so I would have the opportunity to work with Dr. Steven S.C Chuang, whose research focus is catalysis and renewable energy.
Tell us about your experience in an internship or research project.
Last summer, I was studying electron dynamics in an in situ photoelectrochemical cell under varying conditions. The experimental set-up was simple to put together; however, a successful experiment relied on the location of the IR beam on the semiconductor surface. A slight change in location could mean poor results. The project was difficult, but the project was also rewarding. To this day it's one of my favorite projects because I learned to be patient and persistent.
Who is your favorite professor or staff person and why?
Ed Laughlin in the machine shop has helped my group multiple times. My group designs complicated FTIR accessories and Ed Laughlin always helps us by finalizing the design and building the parts. Even when I need a simple task performed like drilling and threading a hole into a part, he is always ready and willing to help me.
What are your plans after graduation?
After graduation, I would like to do a post-doc at a national lab where I can continue to do research in either catalysis, renewable energy or spectroscopy.
Anything else you would like to share?
In my spare time I play tennis. Last summer, my USTA summer league team qualified for the district championships and we won. I played singles at the final and won!
Share