Polymer Science and Polymer Engineering Students Win Over 2017 CenTiRe Meeting
10/16/2017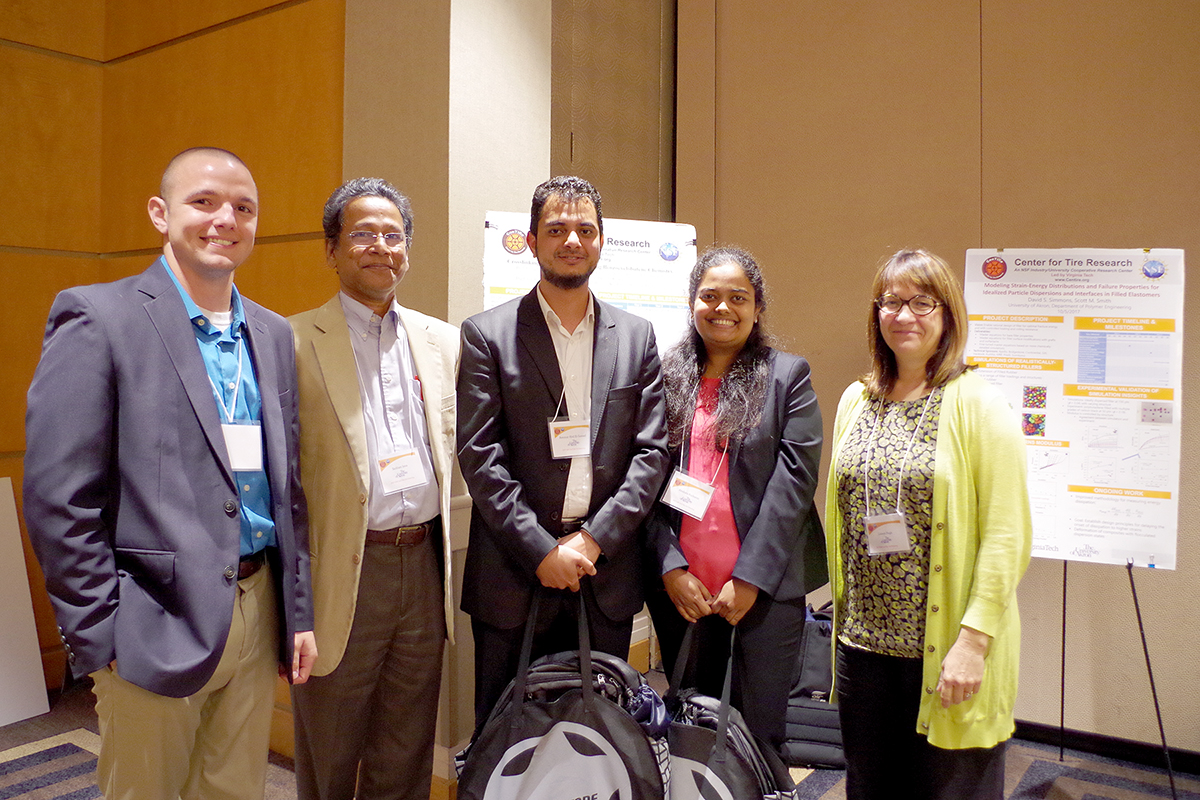 Pictured Left to Right: Scott Smith, Dr. Sadhan Jana, Ammar Abdel Gawad, Akshata Kulkarni, and Dr. Coleen Pugh
On October 5th in Akron, students from both departments of the College of Polymer Science and Polymer Engineering walked away from the 2017 CenTiRe meeting with winning titles, proving yet again that CPSPE's hard-working students have the tools and knowledge that they need to succeed in the industry.
Akshata Kulkarni from Polymer Engineering and Ammar Abdel Gawad from Polymer Science took home the "Best Team Presentation Award" on their topic, "Crosslinking Combinations Involving Benzocyclobutene Chemistry." Scott Smith from Polymer Engineering also received a "Best Overall Presentation" award with his presentation on "Modeling Strain-Energy Distributions and Failure Properties for Idealized Particle Dispersions and Interfaces in Filled Elastomer." All three winners took home a bag of gifts from industry attendees with their title.
An event like the CenTiRe Meeting, also known as the NSF IUCRC Center for Tire Research Fall Industry Advisory Board Meeting, is a great place to meet new people in the field and learn more about recent developments in research and production. Presentations cover a wide range of topics of interest to many researchers and professionals, and the ability we have to share this information with one another to better the community at large is exceptional.
Congratulations to Akshata, Ammar, and Scott on your awards! Keep up the great work.