Polymer Alumni Spotlight: Dr. Emmanuel Anim-Danso
07/19/2021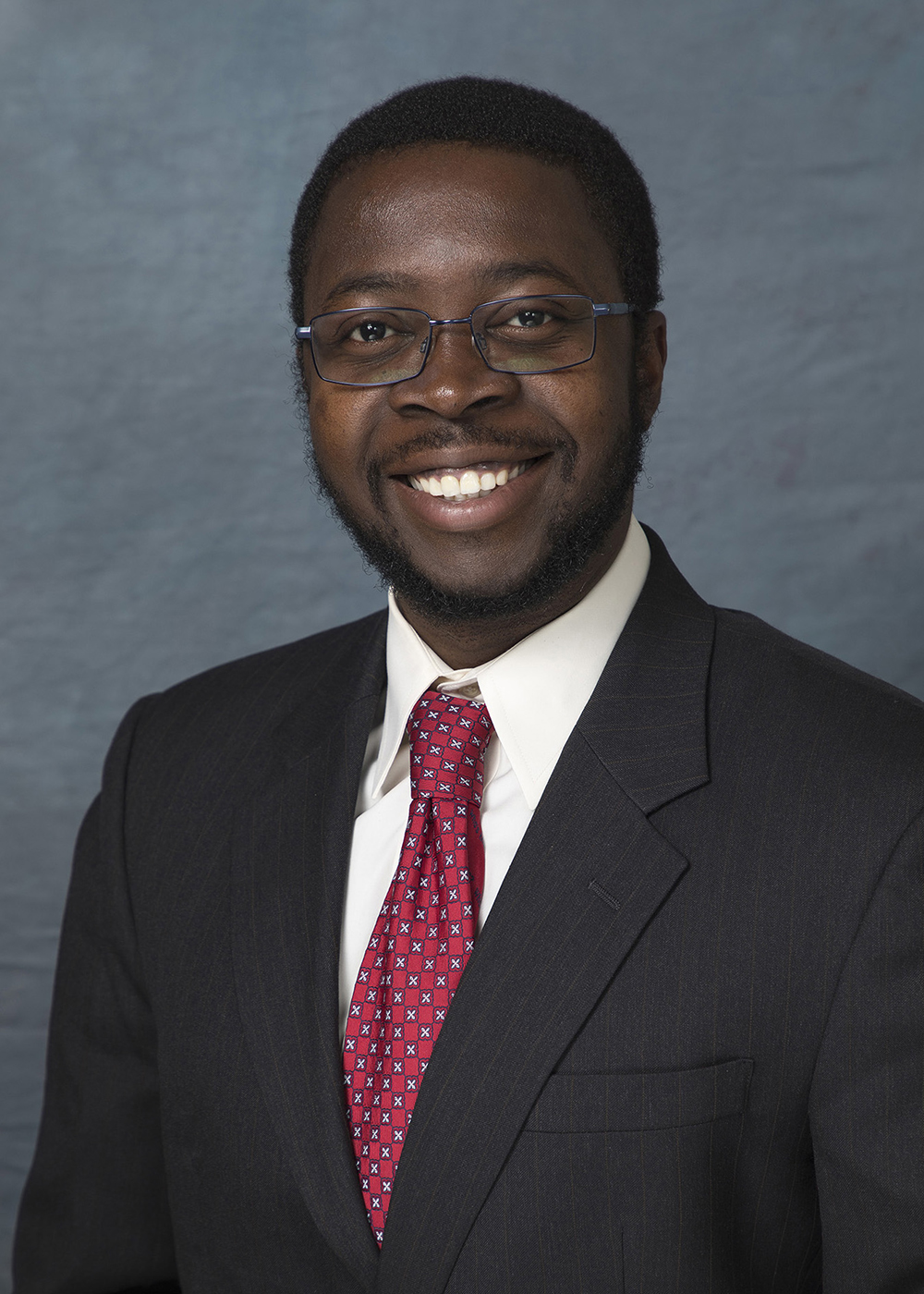 Emmanuel Anim-Danso, Ph.D.
Dr. Emmanuel Anim-Danso, Research Scientist at Solvay Specialty Polymers, discusses his career path since graduating from our School and how the Polymer Science program has contributed to his success.
How has the School of Polymer Science and Polymer Engineering (SPSPE) influenced your career choice?
In my undergraduate studies I came across a post-doctoral student who cultivated my interest in polymer science and suggested I look into SPSPE. Little did I know that applying to SPSPE would be the second best decision I would ever make, my wife being the first. During my time at SPSPE, I became the President of the Polymer Science Student Organization (PSSO). This experience served as a great learning opportunity on the complexities of managing a small team while keeping the interest and engagement of all the students. In addition, PSSO afforded me the ability to build stronger & lasting bonds with fellow classmates and professors. Moreover, SPSPE provided the opportunity to publish articles with multiple faculty members. This experience granted me the rare opportunity to broaden my skills, network, and horizons to shape my interest in various fields of polymer science. If not for these experiences, I would have been less prepared for my current position as a research scientist.
How has SPSPE prepared you for your career?
SPSPE equipped me with the fundamentals to be successful in my career – in depth knowledge of polymer science, the ability to critically think about complex issues, and my diligent work ethic. My advisor at SPSPE, Prof. Ali Dhinojwala, was the best advisor for me. We were the first to study and publish articles on the few layers of freezing water molecules in contact with solid surfaces. Ali provided me the opportunity to perform research while consistently pushing me to ask the right questions to obtain the fundamental reasons behind the observations. Not only were our group meetings fun and engaging, but this ability to ask probing questions to better understand the topics and research has served me well during my current role. Without these fundamental skills of testing, monitoring, questioning, and analysis, I would not have had the opportunity to lead and recommend solutions for projects at Solvay.
What has your journey been like since graduating from SPSPE?
Since leaving Akron, I relocated to Atlanta, GA and joined Solvay to research the structure-property relationship in the Crystalline team. In this capacity I was able to research, propose solutions, and directly impact the products provided to customers. After my work with Crystalline team, I was presented with the opportunity to move to the polymer agnostic Structural Performance Solutions team. I have taken conceptual ideas and developed them into multiple end-use markets and industrial spaces. Both positions have led to the opportunity and ability to have several patents applications filed to justify the company's investment into my work. I believe my time at Akron opened my eyes to different ways of thinking and to solving problems, which has shaped me into the scientist I am today at Solvay.
What is your career path now?
My plan is to combine all my experiences at SPSPE and Solvay and move to management. This will allow me the ability to mentor and train the next scientists and researchers on innovation and problem solving skills. Outside of my work aspirations, I am focused and a strong advocate on bringing scientists and our work to our public education system, specifically focusing on minority students and their involvement and growth in our field. One way I accomplish this is by volunteering with the non-profit program called Skype with a Scientist where scientists connect with teachers and students all over the world. The program seeks to "give students the opportunity to get to know a real scientist and get the answers to their questions straight from the source". I have been very fortunate to enter the classrooms (virtually speaking) of very bright students and to talk about myself and my work. I led the initiative to introduce this program to Solvay, where it was very instrumental the past year and has become an outreach tool for the company. The great thing about science is that it can be shared, taught, and learned from anywhere in the world.
Is there anything else you would like to share about yourself or your family?
Two years after I left Akron, I met my amazing wife Christina. We were married last year in the middle of the COVID pandemic among family, and yes masks were worn. We have an adorable dog named Paula Poundstone who we love dearly and is extremely spoiled. Pre-COVID we were avid travelers and took at least 1 domestic and 1 international trip per year to expand our love and knowledge of other cultures. While at Akron, I often used to hike at the Cuyahoga Valley National Park and have continued that tradition here too. I lead a Meetup hiking group of 4000+ hikers in the metro Atlanta area. So if any alumni are in the region and want a great hiking route, let me know. In a few weeks I will be picking up salsa dancing classes, per encouragement (heavy hints) from my wife – wish me luck!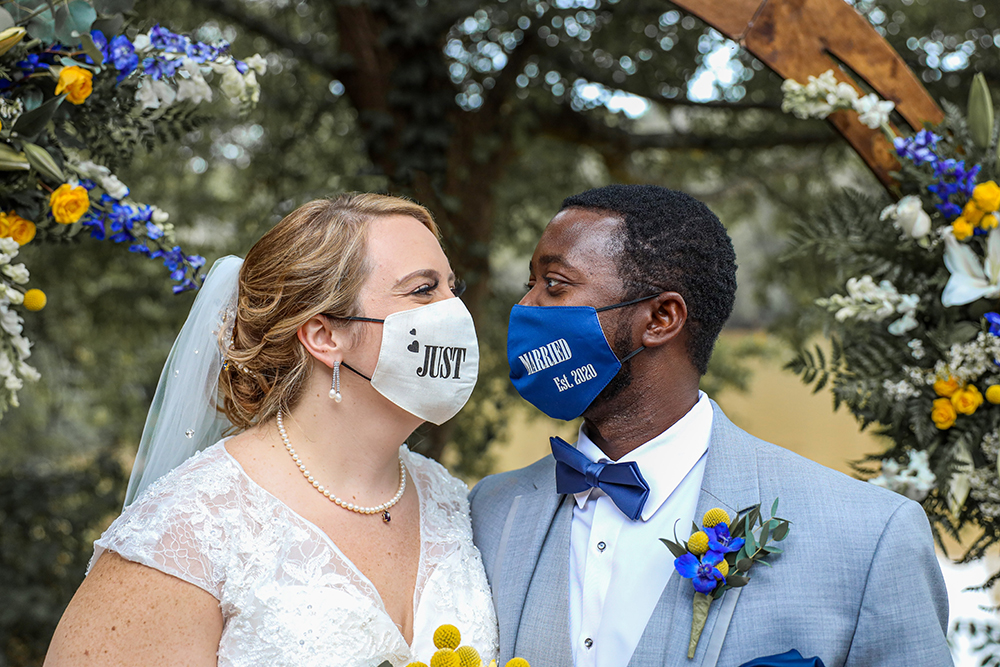 Emmanuel and his wife Christina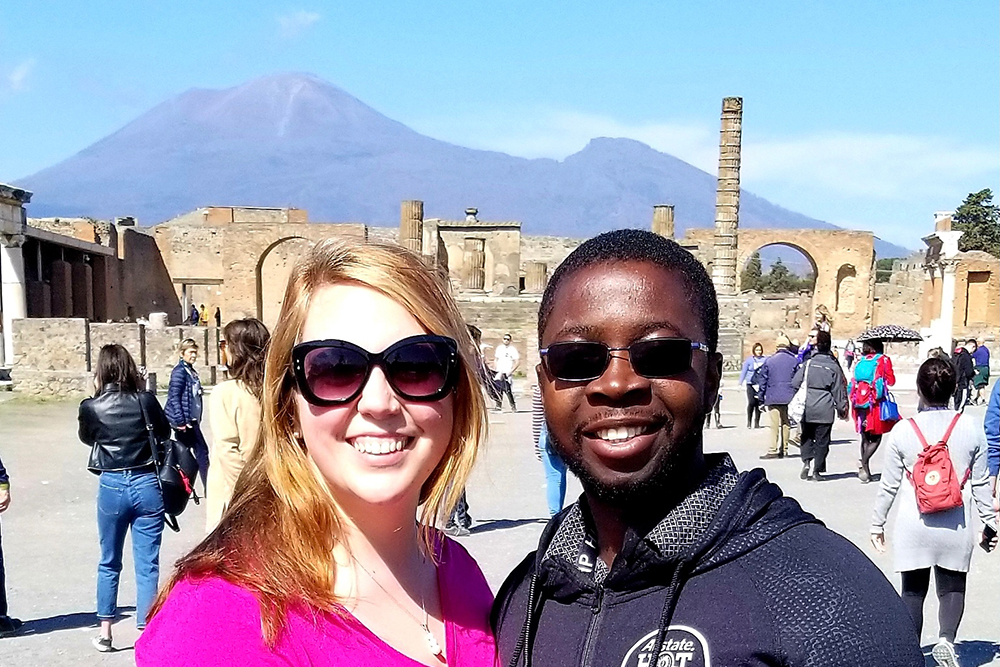 Emmanuel and Christina at Pompeii, Campania, Italy
Share