Polsky Building lights will add color to Downtown WinterFest
11/19/2018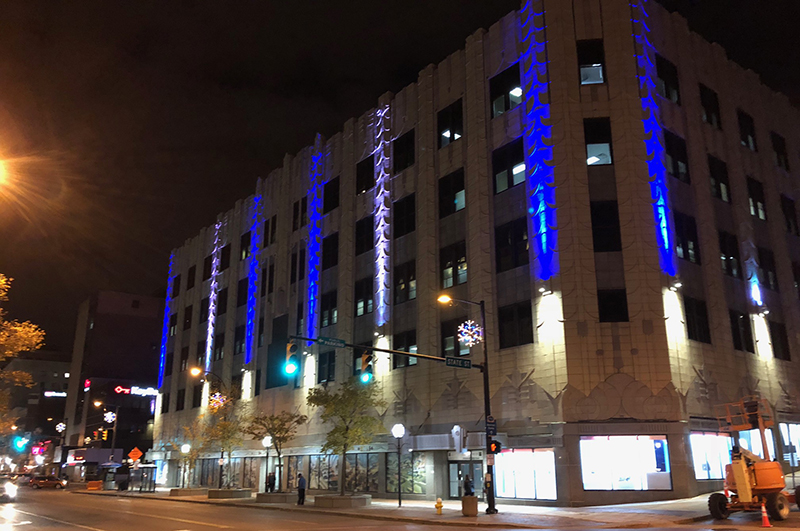 A landmark on Main Street since the 1930s, the Polsky Building has a restored exterior and programmable lighting.
The Polsky Building at The University of Akron will bring new color to downtown Akron this holiday season and beyond. UA will debut the new lighting on Polsky during the city's annual Winterfest this Friday, Nov. 23, at Lock 3. The lighting festivities will begin at 7 p.m., along with the arrival of Santa and the lighting of the tree. Fireworks will also follow.
The new lights on the Polsky Building will be both decorative and functional, adding character and visual assistance to visitors. The new lights are part of an external restoration to Polsky that began in 2017 and included repairs to the terra cotta façade on all sides of the building. The lights can also be programmed in a variety of colors to promote University spirit or augment the holiday season.
Originally opened in the 1930s as one of downtown Akron's major department stores, the Polsky Building was acquired and renovated by UA in 1987. The building was known for its festive holiday window decorations, and visitors came from the region to shop and view the beautiful decorations.
---
Media contact: Cristine Boyd, 330-972-6476 or cboyd @uakron.edu.