No place like Panama: How CBA students have study abroad opportunity of a lifetime
08/30/2019

Succeeding in business sometimes requires a unique world view. Graduate students in the College of Business Administration (CBA) at The University of Akron are given many opportunities to learn and observe international practices in person.

Since 2017, MBA students have embarked on an annual noncredit study abroad trip to Panama for spring break. Every year, the students return to Akron in agreement — nothing compares to Panama.

The short-term trip abroad is led by Dr. Andrew Thomas, an associate professor of marketing and international business, who has been teaching at UA since 2003. He is also a permanent resident of Panama and he first started planning the experience in 2016 after a group of students approached him with the idea.

"It's hard to say 'no' when students are making the request," said Thomas.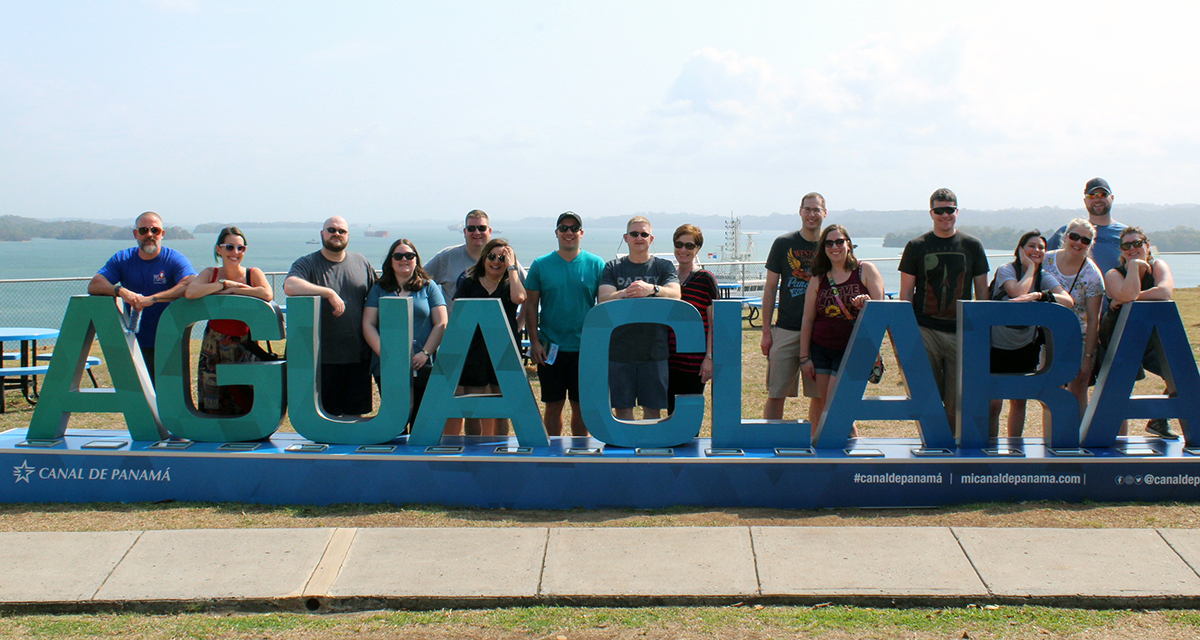 MBA students on the 2019 study abroad trip to Panama are pictured here with Dr. Andrew Thomas, fifth from left.
Since saying "yes," Thomas has been immersing students in Panamanian culture and guiding them into an intimate understanding of international business.
Augie Micozzi, MBA '19, went on the trip in the spring of 2019. Like many other graduate students, he manages his studies along with a job and family life, which makes studying abroad difficult. Micozzi says the fact that the study abroad trip takes place over spring break made it easier for him to attend.
"The trip was extraordinarily valuable to me," said Micozzi, adding that the experience affirmed and expounded upon what he learned in the classroom.
Micozzi explained their trip to the Panama Canal, saying, "the trip placed [the canal] in a historical and economic context, drawing on its significance to international trade, rather than focusing on the tourist attraction."
Expeditions from previous years include educational visits to Metro Bank, Progreso and Panama Pacifico. These provide students with the opportunity to learn directly from CEOs.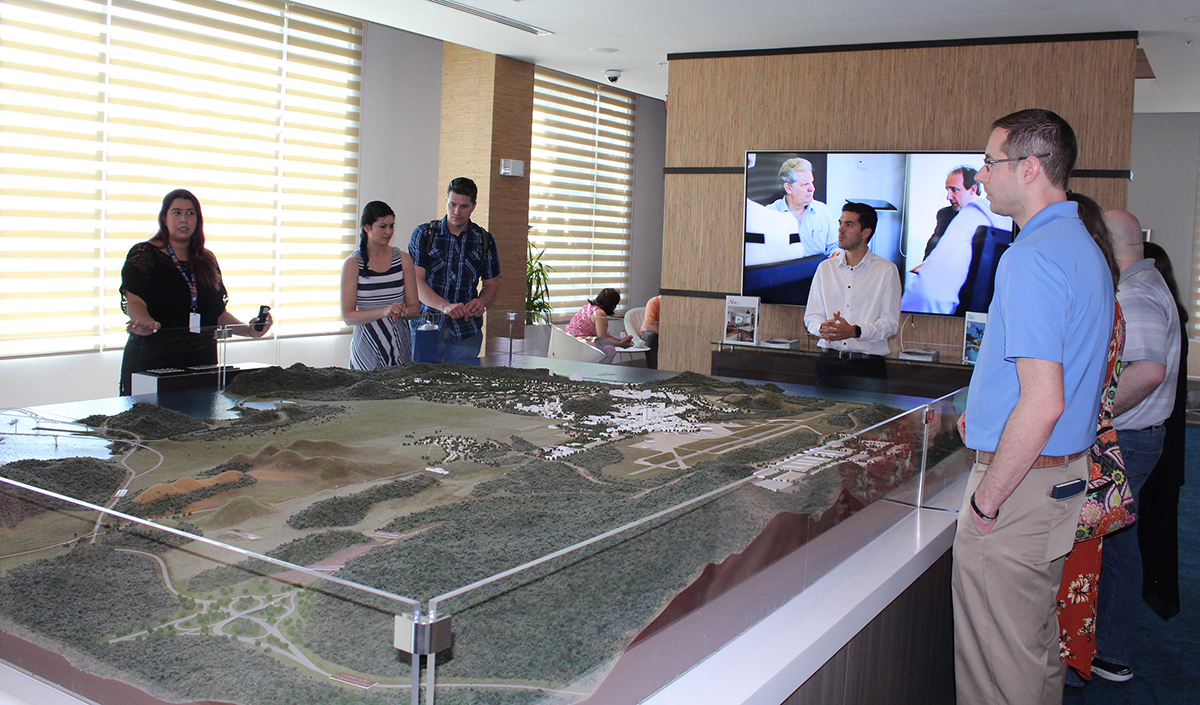 During a visit to Panama Pacifico headquarters, MBA students from UA learn about the redevelopment efforts under way for the former U.S. Air Force Base.
In an assignment, one student said that visiting Panama was one of the greatest experiences of their life, writing, "Having the chance to immerse ourselves in the culture and learn first-hand about the history of the country from a knowledgeable source was a one-of-a-kind experience. I will be telling stories from the trip for the rest of my life."
The CBA will be hosting the trip to Panama again in the spring of 2020. The application deadline for the 2020 trip is Dec. 1. The CBA has plans to expand the applicant pool in the future, but in the meantime, only MBA students are eligible. Interested students can contact Dr. Andrew Thomas at art@uakron.edu.
---
► Story by Madeline Myers
► Media contact: Cristine Boyd, 330-972-6476 or cboyd@uakron.edu.
---