National Guard member and student, Jalen Knight, wins car from Progressive Insurance
11/17/2022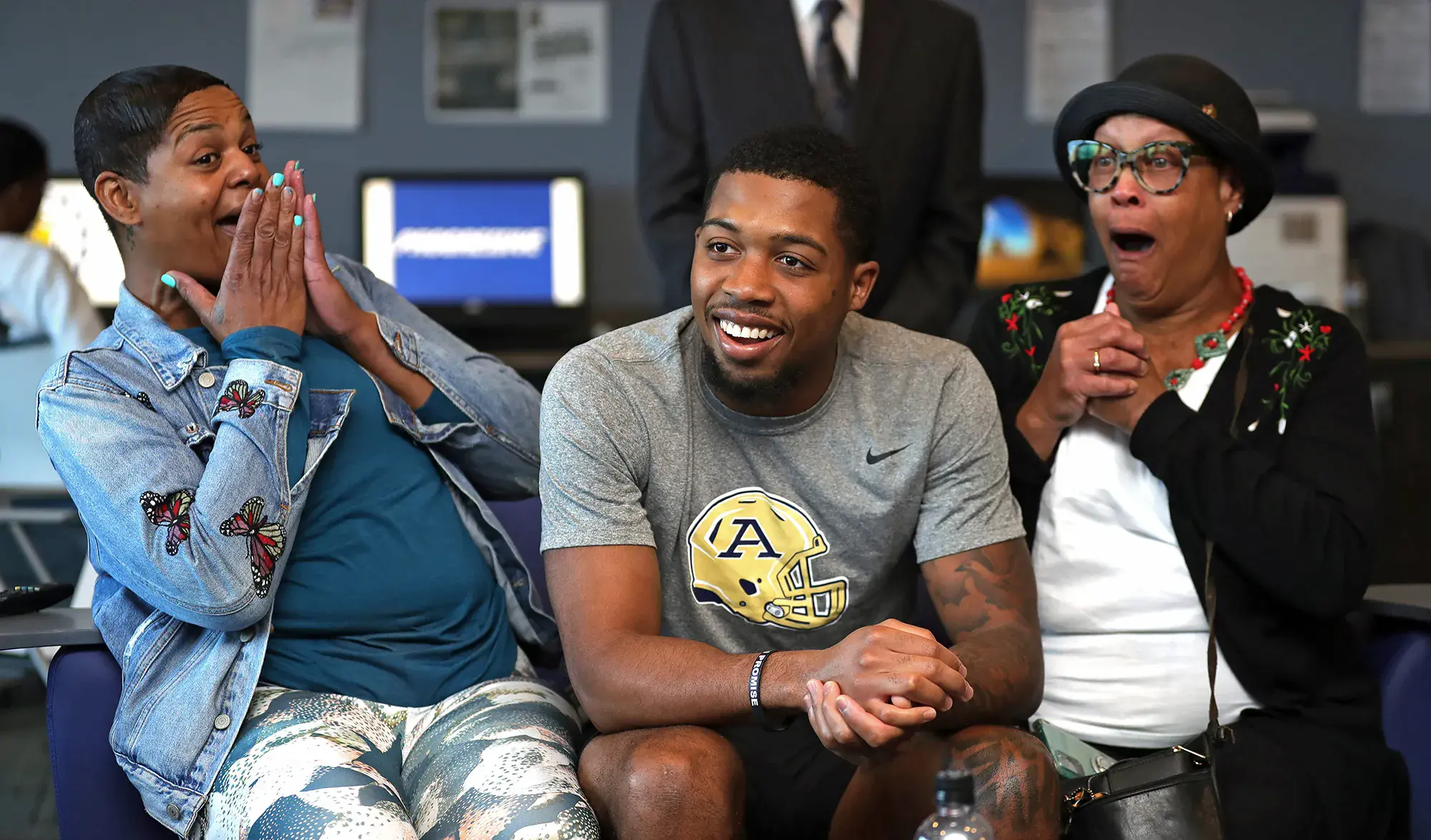 At The University of Akron, we love seeing our students succeed. And when student Jalen Knight was honored as a Keys to Progress winner from Progressive Insurance, we were completely inspired.
A hometown kid who grew up in Akron and graduated from Archbishop Hoban High School in 2018, Knight is a member of the Army National Guard and plays backup wide receiver for the Zips football team. He also works for the LeBron James Family Foundation at House Three Thirty, making his schedule very hectic.
Knight, a senior, had been driving a 2007 Honda Accord with 200,000 miles on it – a car he shares with his mother, Alrae Green, who also has a job and needs the car to get to work.
He entered the Progressive contest for veteran and current military which included an essay. Jennifer Mueller, coordinator for UA's Military Services Center, helped review it.
And he won.
Jalen Knight honored with car from Progressive Insurance
"I wanted to cry but I was in shock," said Knight. "This will allow me to give my vehicle to my mother and allow us to be more available for things we need to do during the day."
"This is the 10th year anniversary of our Keys to Progress vehicle giveaway. We want to give back to veterans who give so much to their country," said Brittany Wrobleski, a claims generalist at Progressive and its organizer for Keys to Progress in the Cleveland area.
In addition to the car, he will also receive six months of Progressive insurance, a warranty plan through Pep Boys Auto Service & Tires and donations from Progressive employees
"He is always thinking of someone else. Not himself," said Green. "To be rewarded for all he does is amazing."
Knight replied, "Everything I do is to make her proud."
Share