Meet Jaelynne King: New Jersey native chooses UA for polymer expertise
05/01/2020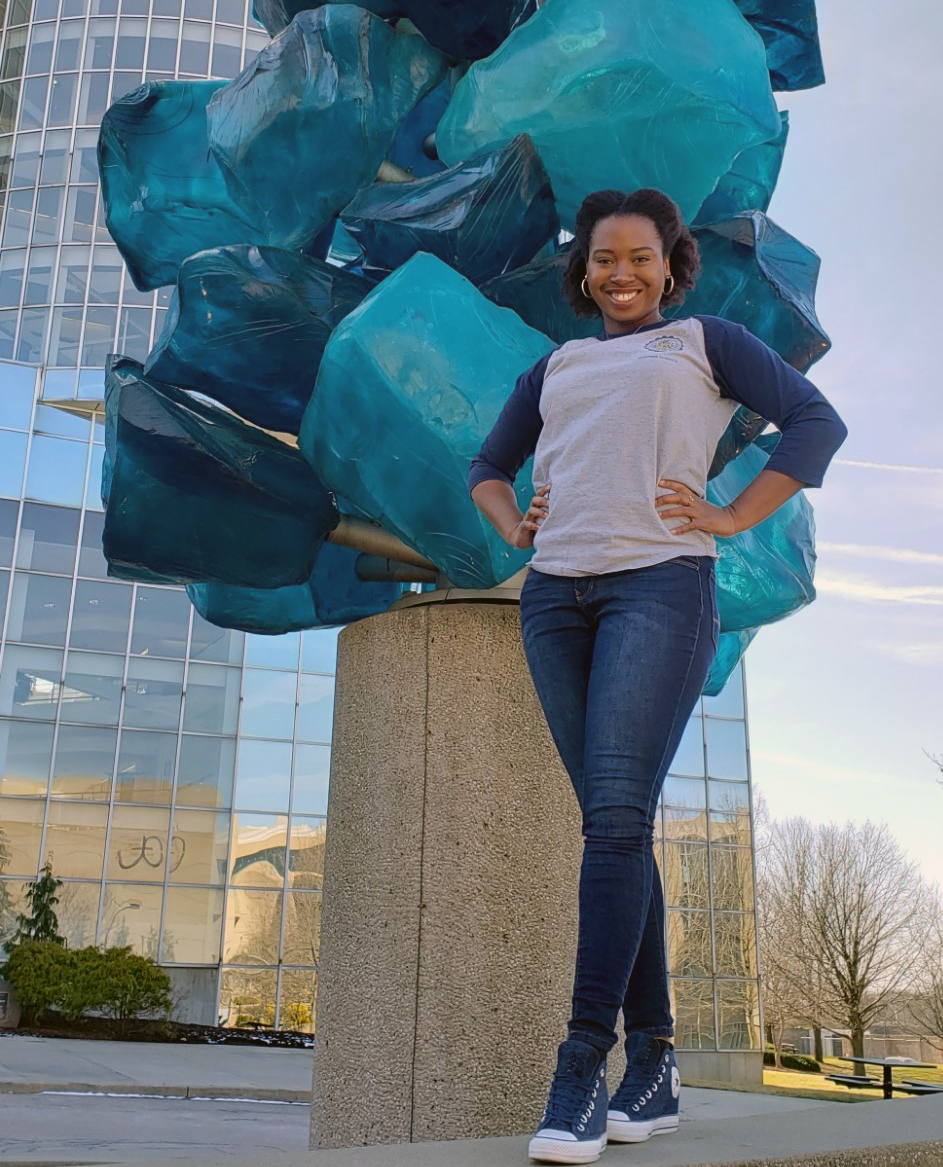 As part of The University of Akron's sesquicentennial celebration — honoring 150 years of our people, place and promises — we are hosting a "Celebration of Academic Excellence" to highlight the history and future of our many academic disciplines. Here is a Q&A with graduate student Jaelynne King.
Jaelynne King
Undergraduate degree: B.S. Chemical Engineering, New Jersey Institute of Technology, 2016
Graduate degree: Ph.D. in Polymer Science at The University of Akron, expected 2021
Hometown: West Deptford, N.J.
What brought you to The University of Akron – and to the Graduate School specifically?
After discussing my graduate applications with my chemical engineering lab professor, he informed me to choose a school that aligned with my research interest in catalysis. He suggested I apply to The University of Akron's Department of Polymer Science so I would have the opportunity to work with Dr. Steven S. Chuang, whose research focus is energy generation and storage.
What drew you to the study of polymers?
My undergraduate research focused on the catalytic conversion of CO2 and biomass to value-added chemicals and fuels. As a McNair Scholar, I researched the catalytic conversion of CO2 to value-added chemicals. The project fostered an interest in the fundamental mechanisms of catalysis and the importance of chemical structure on product selectivity. As a Science Undergraduate Laboratory Intern (SULI), I converted biomass to fuels using various catalysts. Thus, I wanted a program that would continue to foster my interests in catalysis. As a graduate student, I've managed multiple projects that have focused on the catalytic degradation of polymers and small molecules to create hydrogen and electricity through a photoelectrochemical (PEC) cell. Through my research, I've discovered a new interest in polymers as a potential fuel source in energy generation technology.
What experience here at The University of Akron has contributed the most to your growth?
A variety of experiences have contributed to my growth professionally and personally as a graduate student at The University of Akron. I was able to engage in leadership opportunities and perform community outreach. During my second year, I served as president of the Polymer Science Student Organization (PSSO). Through this organization, I was able to engage with professors and my fellow peers, expanding my leadership and communication skills. The College of Polymer Science and Polymer Engineering hosts community outreach through a science education night at local middle schools. As a volunteer, I was able to educate students about the harmful effects of UV rays, while helping the students make bracelets with beads that change color under UV exposure. Watching the students take an interest in science was a rewarding and enjoyable experience.
Is there anyone here, perhaps a faculty member, whom you regard as a mentor?
My advisor, Dr. Steven S. Chuang, has further cultivated my research skills through stimulating discussions that steer my thought process in directions that I may not have focused on previously. He reassures my passion in my research, encourages original thought and acts as a champion for my success. Additionally, Dr. Claire Tessier, a chemistry professor, has become a mentor to me through the NOA-AGEP program. Through her, I recognized the position I have within the minority community as a role model for students who wish to pursue fields in science and engineering.
In your spare time, what do you like to do on and around campus?
In my spare time, I play tennis with friends at the UA tennis courts, and I regularly attend tennis drills at the Towpath Tennis Center.
What are your postgraduation plans?
My postgraduation interests include a position at the National Renewable Energy Laboratory, or a postdoctoral program to further my education.