Dr. Shengyong Wang, Associate Professor of Mechanical Engineering, was recently a part of a massive fundraising effort to raise money to purchase N95 masks for Ohio healthcare workers. He and fellow members of the Greater Cleveland Chinese Community came together purchase high-quality masks at the lowest cost with the shortest delivery time from China and deliver them to medical facilities.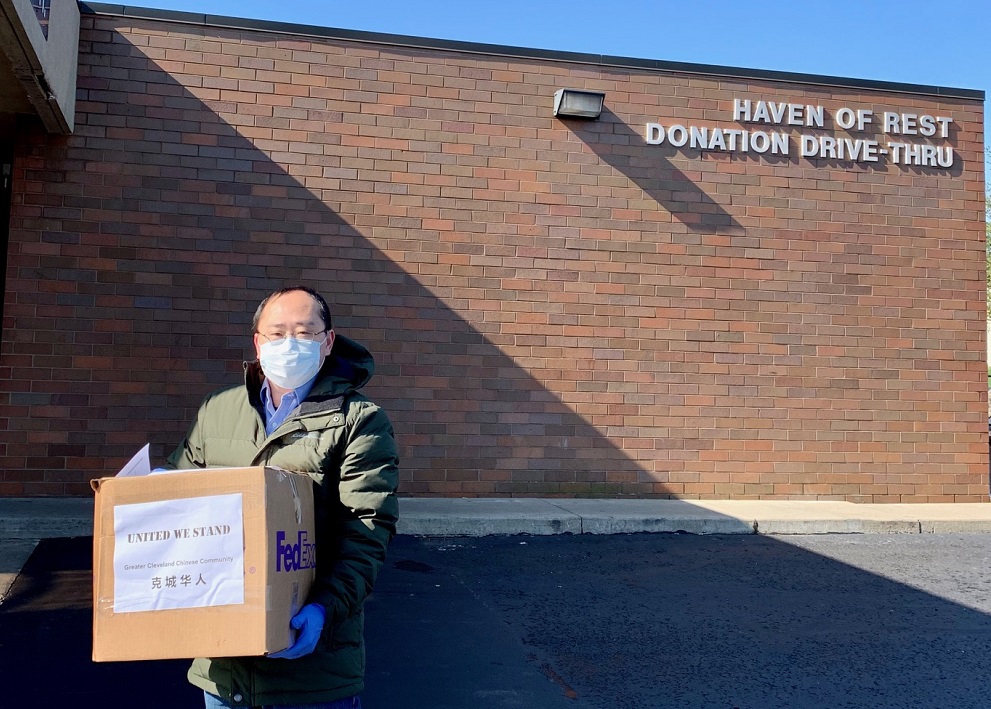 Dr. Shengyong Wang standing outside the Haven of Rest in Akron.
"We had engineers, professors, doctors – over 200 people – come together for this project, and most of us had never met before," says Wang. "We all wanted to help and we thought we would have the most impact if we joined forces."
As a member of Summa Health Board's Quality and Safety Committee, Dr. Wang participated in a conference call in March 17 with Summa Health and was briefed about the need for face masks at Summa. On the same day, members of the Greater Cleveland Chinese Community organized a group chat to discuss what they could do for healthcare workers.
One of Dr. Wang's tasks was to contact hospitals, nursing homes, and homeless shelters to facilitate the donation process. When the process began, none of the local hospitals had mask drop off locations set up. Proper paperwork needed to be reviewed and signed, such as release waivers.
"I utilized my connections through my funded research from local hospitals to streamline the process," says Dr. Wang.
So far, Dr. Wang and community members have delivered 47,900 N95, surgical, and medical masks to medical facilities in Northeast Ohio.
This story was originally covered by Ideastream.
---
Related content: