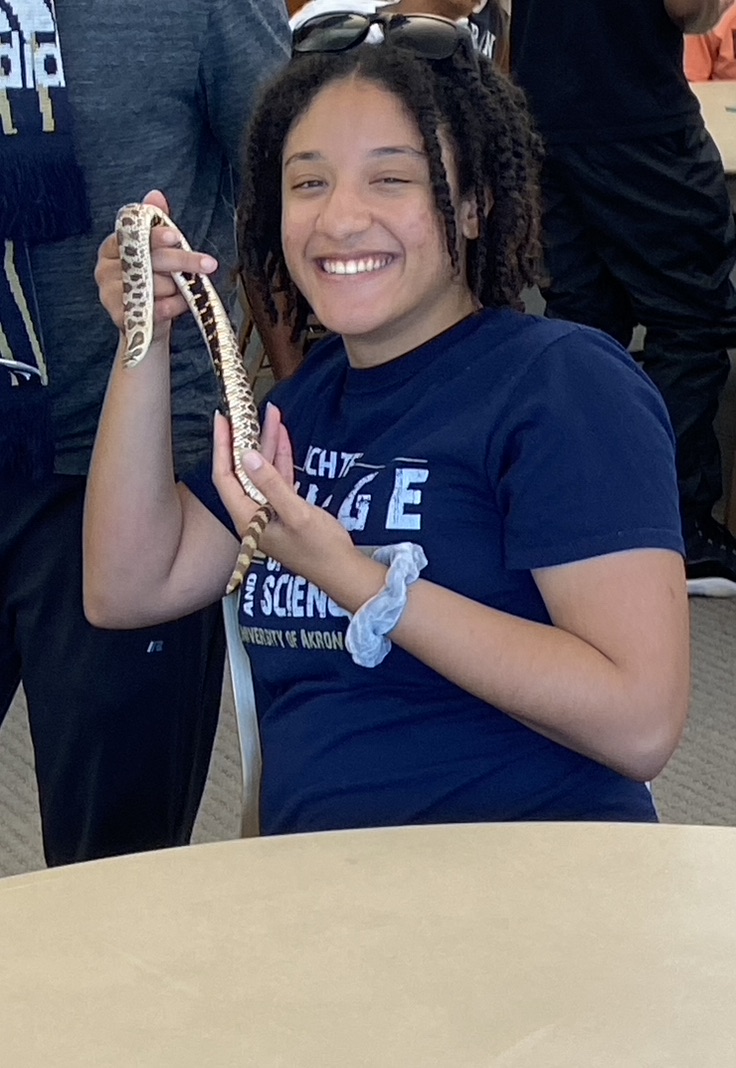 Students learned about UA faculty research in locomotion using reptile models as part of their experience.
It has been 10 years since LeBron promised to help kids in his hometown of Akron, Ohio. And since then, The LeBron James Family Foundation's "I PROMISE" program has given millions of dollars and hundreds of opportunities to students in the Akron Public Schools. In 2015, UA came onboard as a partner, dedicated to working with kids in the I Promise Program and offering full tuition scholarships for its high school students upon graduation. This fall, more than 22 I Promise graduates will be enrolled at UA to pursue a college degree.
To prepare upcoming graduates, UA welcomed students to campus June 14-18 for the ZIPS I Promise Summer Experience. The week-long event allowed rising sophomores who are enrolled in the I Promise program, to visit campus and learn all about what it's like to be a college student.
In addition to touring campus, eating in the dining hall, and meting current students, I Promise students also got a crash course in the college admissions process. Everything from how scholarships and financial aid work to how to choose a major were covered.
"We are excited about the progress these students have made over the years in the I Promise program, and we wanted to offer them a unique opportunity to really understand what college is like," says Anne Hanson Hilaire, director of community engagement at UA. "Many high school students don't know how to maneuver the admission process or what career path they want to follow once they get here, so we made sure to really spend time talking about it and exploring many areas they can pursue."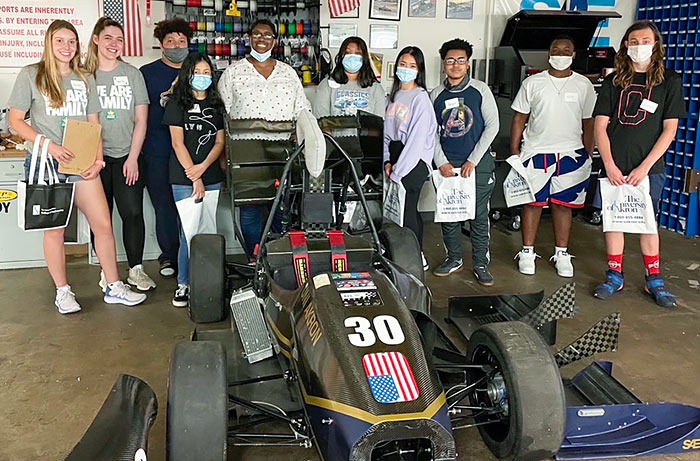 The formula race car built by the Zips Racing was a great way to begin the discussion on the different types of engineering degrees offered at UA.
Each day students were able to meet with a different College or School and learn about what programs of study are available, what skills are needed, and what types of careers they lead to. Each day ended with the students completing a fun project putting these skills in action.
The week concluded with a family celebration, allowing parents to see their children in action and learn a little more about how to assist them through the college application process. Students also shared fun videos they created at UA using TikTok, highlighting a college concept they learned about during the camp.
---
Media contact: Alex Knisely, 330-972-6477 or aknisely@uakron.edu.