The University of Akron School of Law recognized its 2019 and 2020 outstanding alumni award recipients at the 2021 Akron Law Alumni Association (AALA) Annual Awards event held in a virtual format on Friday, May 14. Because the event was not held last year due to the pandemic, both 2019 and 2020 award recipients were acknowledged.
---
Outstanding Alumni Awards
An honoree must be a living graduate of Akron Law who has demonstrated service to Akron Law, the community and/or profession; who possesses outstanding professional accomplishments; and who consistently demonstrates professional integrity. See biographies further below.
2019: Joseph D. Emanuel '88, Mark K. Inzetta '80 and William Pepple '82
2020: Taryn L. Heath '82 and Mary F. Spicer '65
The John R. Quine Award
This award is presented annually to an adjunct professor of law who has most successfully combined a practical approach to the teaching of law with a scholarly approach to the private practice of law.
2019: Karen D. Adinolfi '01, Roetzel & Andress LPA
2020: Joy Malek Oldfield '00, Judge, Summit County Court of Common Pleas
Student Leaders
Student Bar Association Presidents
2019-2020: John B. Moenk
2020-2021: Lauren M. Zidones
Akron Law Review Editors-in Chief
2019-2020: Michael A. Grund
2020-2021: Sarah M. Sears
LAA Board of Directors Student Directors
2019-2021: Monica B. Andress
2020-2021: Doson R. Nguyen
The Thomas G. Byers Memorial Book Award
2019: Professor Richard S. Bales
The Thomas G. Byers Memorial Award Faculty Practical Publication
2019: Professor Tracy A. Thomas
The Thomas G. Byers Memorial Award Faculty Scholarly Publication
2019: Professor Camilla A. Hrdy
2020: Professor Tracy A. Thomas
The Thomas G. Byers Memorial Award Alumni Scholarly Publication
2020: Assistant Dean of Student Affairs and Director of Legal Writing Charles W. Oldfield '99
---
Outstanding Alumni Award Recipient Biographies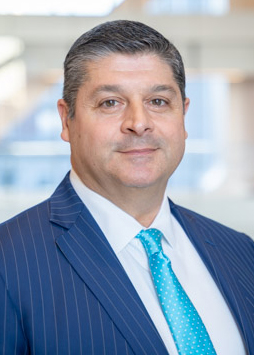 Joseph D. Emanuel
Joseph D. Emanuel was named senior vice president, chief ethics and compliance officer for Prudential Financial, Inc., in July 2018. He is responsible for overseeing the company's global compliance organization and the company's global business ethics efforts.
Previously, Emanuel served in a variety of leadership positions at Prudential, including chief legal officer for the U.S. and international businesses, chief legal officer for the U.S. customer office, and chief legal officer for Prudential's annuities business.
Emanuel has over 30 years of legal, compliance and business experience, specializing in the insurance, securities and asset management businesses, and regulatory matters. He has helped to develop and recruit high performance teams. He joined Prudential in 2005 from Jackson National Life Insurance Company, where he held various positions, including executive vice president and chief administration officer of Jackson National Life Distributors and National Planning Holdings, as well as vice president, associate general counsel and corporate secretary. Emanuel also served as legal counsel for Nationwide Life Insurance Company, and assistant attorney general for the State of Ohio Attorney General's Office.
Emanuel serves on the Board of Trustees of the New Jersey Law and Education Empowerment Project (NJ LEEP) and is a former member of the Board of the Prudential State and Federal Political Action Committee. He is active in industry organizations, has spoken at numerous conferences, seminars and events, and has chaired various working committees. He is also active in his local community, having served on the Greater Valley Chamber of Commerce Board of Directors, the Griffin Health Services Corporation Board, Near & Far Aid Committees, and the St. Anthony of Padua Pastoral Council.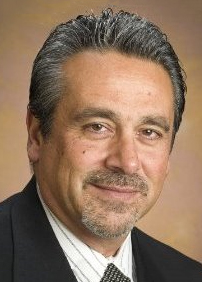 Mark K. Inzetta
Mark K. Inzetta has, since 2014, served as chief legal officer and secretary of Sbarro Holdings, Inc., the operator and franchisor of Sbarro Pizza worldwide. Prior to joining Sbarro, he spent 30 years at the Wendy's Company, the operator and franchisor of Wendy's Restaurants worldwide, ultimately holding the positions of senior vice president/legal and chief corporate compliance officer.
During his tenure at Wendy's, Izetta oversaw Wendy's acquisition (and ultimate sale) of Tim Horton's Donuts worldwide, and other regional restaurant brands. He also established the Office of Compliance at Wendy's and was a frequent speaker nationally on corporate compliance. During his tenure at Wendy's, he also played a major role in the establishment of the Dave Thomas Foundation for Adoption, the Wendy's National Advertising Program, and the Wendy's Canadian National Advertising Program.
Inzetta served two terms on the State of Ohio Child Support Guidelines Committee, one term on the Ohio Supreme Court's Council on Family Law, several terms on the Board of Trustees for Franklin County Court Appointed Special Advocates, a term on the Board of the Children's Rights Council in Washington, DC (earning its Volunteer of the Year award in 2001) and has acted as an advisor to several non-profits that advocate on behalf of children and their parents.
He currently is a member of The University of Akron School of Law Intellectual Property Council. He has also served on the Central Ohio region committee for the University of Cincinnati Foundation, and has established a scholarship with the University of Akron to be used for the benefit of the School of Law, and the varsity football and baseball programs. He resides in North Canton, Ohio, where he, along with his family, operates Mama Guzzardi's Italian Restaurant, a local family-style Italian restaurant that has been in his family for almost 40 years.
Inzetta graduated summa cum laude from the University of Cincinnati in 1977 with a Bachelor of Business Administration with a major in accounting. He earned a Juris Doctor from the University of Akron in 1980 (graduating 5th in his class), where he served as the case and comment editor for the Akron Law Review.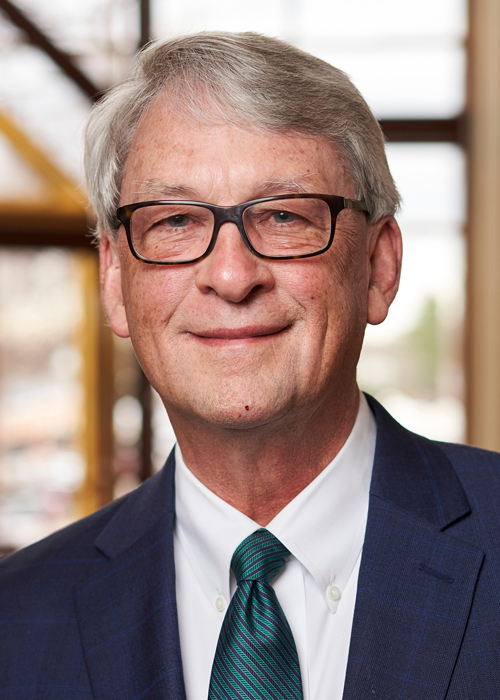 William (Bill) Pepple
William (Bill) Pepple has worked full-time representing Ohio's school boards for more than 38 years. In addition to his law degree, Pepple holds a Bachelor of Science in Mathematics from Bowling Green State University, as well as a Master of Business Administration from North Dakota State University, which he earned while serving as an officer in the Strategic Air Command of the United States Air Force.
He was assigned as a missile Combat Crew Commander and Missile Launch Officer in the United States Intercontinental Ballistic Missile forces. He attained the rank of Captain in 1975, after which he worked as a high school mathematics and economics teacher and later as a Central Office Administrator in an Ohio School District.
As an attorney, Pepple has represented school boards in over 450 teaching and non-teaching employee contract negotiations. He has also worked extensively in grievance arbitrations, unfair labor practice defense, representation elections, teacher terminations, school board litigation and general school law representation. He is a regular presenter at seminars sponsored by the Ohio School Boards Association, the Buckeye Association of School Administrators, the Ohio Association of School Business Officials, and various colleges and universities throughout the state. Pepple is also the past chairman of the Ohio Council of School Board Attorneys, an affiliate of the Ohio School Boards Association.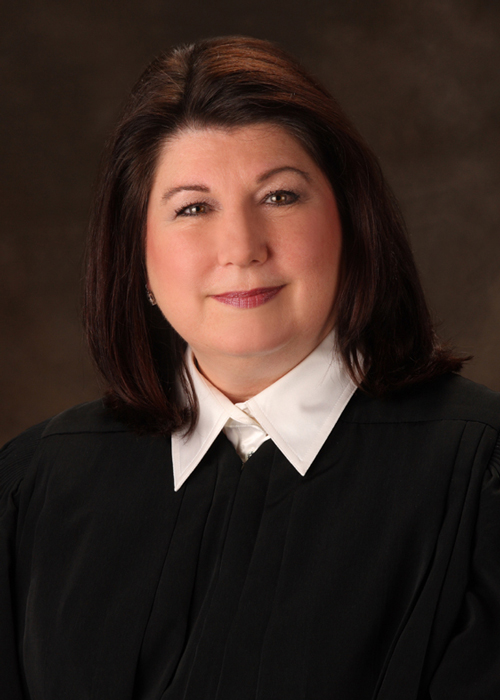 Judge Taryn Heath
Judge Taryn Heath has served on the Stark County Court of Common Pleas bench since 2007. Previously, she served as a private practitioner for 25 years, prosecutor for the City of Alliance, Ohio and assistant attorney general and magistrate for the Canton Municipal Court for 13 years.
Heath earned a Bachelor of Arts in Public Administration from Miami University and a Juris Doctor from The University of Akron School of Law where she was involved with Akron Law Review, Student Bar Association (president), Orientation Committee (chair), Dean's Advisory Committee, Alumni and Student Affairs Faculty Committee, Mock Trial Team, National Appellate Advocacy Competition, and the National Student Bar Association (secretary). As an alumna, she served the School of Law Alumni Association (LAA) as trustee and chairperson of Community Involvement Committee, during which she created and chaired a six-year Law, Love and Chocolate event co-sponsored by the LAA and the Stark County Bar Association, raising over $50,000 for local charities. She has guest lectured for Professor Martin Belsky's Prosecution Function Course for seven years.
Heath is a frequent lecturer on ethics, professionalism and veteran issues for the Ohio Judicial College, the Ohio Common Pleas Judges' Association, the Ohio State Bar Association and the Ohio Association of Magistrates. She was recently elected second vice president of the Ohio Common Pleas Judges Association and co-chairs the Ohio Judicial Conference Specialized Dockets Committee. She also serves on the Ohio Judicial College Planning Committee, the Common Pleas Curriculum Committee, the Criminal Bench Book Committee and the Judicial Ethics, Professionalism and Diversity Committee. She is a member of the Stark County Bar Association (past president), Ohio State Bar Association, and is an Ohio State Bar Foundation Fellow.
Heath was instrumental in establishing the Court's Foreclosure Mediation Program. She has championed efforts to get young people interested in the justice system, serving for more than 30 years as a judge for the Ohio Center for Law-Related Education's High School Mock Trial Program, and instituting a Court Career Days Program at Lehman Middle School. She established and chaired the committee for the Symposium on Community Violence 'Breaking Down Barriers' and was instrumental in reestablishing the Ohio Attorney General's Fugitive Safe Surrender Program in Stark County.
She has chaired the court's H.O.P.E. Program (a collaboration of community partners assisting offenders with mental illness) since 2007 and founded and presides over Honor Court (a veterans treatment court) since 2011. She serves as the Stark County judicial delegate for the 'Stepping Up Ohio Initiative', including the Sequential Intercept Mapping and Supportive Housing Technical Assistance Projects. She has received: the 2013 Italian American Festival Dedication Award; the 2016 Got your Six award from Warriors Journey Home for service to local veterans; the 2017 Women's Impact Award; and the 2020 Stark County Mental Health and Addiction Recovery's Crisis Intervention Team Champion of the Year award.
She is married to Joseph Cholley and they have a blended family of three children and seven grandchildren. She is an active member of Our Lady of Peace Church, where she serves as a lector and Eucharistic minister.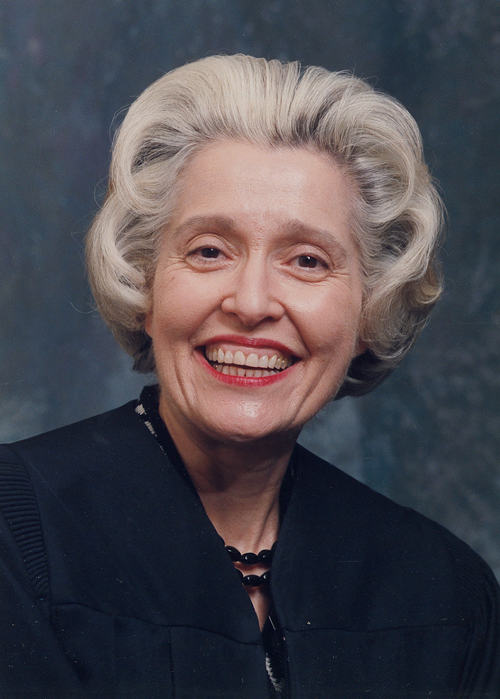 Judge Mary F. Spicer
Judge Mary F. Spicer retired from the Summit County Common Pleas Court in 2009, after a 24-year career. When first elected in 1984, she was the county's first female judge to serve on the Common Pleas bench. Spicer was the founding judge of the county's Felony Drug Court in 2002 and presided over it until her retirement. Prior to her election, she served as a referee and director of human services for Summit County Probate Court for four years. Spicer was married to Dr. Kieve Shapiro for 47 years before his passing in August 2007.
Spicer is a graduate of The University of Akron School of Law, receiving her J.D. in 1965 via night school (there was no day school at that time), while working as a social worker at Summit County Receiving Hospital and in private practice with Dr. Shapiro. She received her Bachelor of Arts from Heidelberg College in 1958 and her Master of Arts from the University of Chicago School of Social Service Administration in 1960.
The Spicer family has a long legacy at the University. Avery Spicer, a relative of Judge Spicer, donated Spicer Cemetery to Buchtel College and donated funds for the construction of Buchtel Hall. Spicer Residence Hall, Spicer Street, Spicertown, and Spicer Cemetery are all named for the Spicer family.
The Spicer family also has a legacy of Summit County judicial service. A distant relative, Major Minor Spicer, served as area justice of the peace in the 1800s; her grandfather, H.C. Spicer, was the county's first domestic and juvenile court judge (1918-1930); her father, Francis W. Spicer, was an Akron lawyer, councilman, and a state school board member; and her cousin, Bill Spicer, is a retired probate court judge.
Judge Spicer has been a donor to The University for 17 years. She has supported the School of Law Dean's Club, scholarships, and oversaw the installation of the Spicer family portraits in the School of Law. She has been a member of the Law Alumni Association and a past president.
To help protect and enhance the area's natural ecology and parks, Spicer has permanently protected 60 acres of forested land that have been in her family since 1850 by creating a donated conservation easement which is held by the Western Reserve Land Conservancy. The conservation easement permanently protects the natural, agricultural and scenic resources of the land while allowing the grantor to retain ownership.
Spicer serves on the Oriana House Board of Directors and is a current member of Zonta ABC, a global organization of executives and professionals working together to advance the status of women worldwide through service and advocacy. As an ardent and compassionate animal lover, she is also a Board member of the Humane Society of Summit County and is an active volunteer at the Humane Society's Happy Tails Thrift Store in Merriman Valley in Akron, Ohio. She also supports Happy Trails Farm Animal Sanctuary in Ravenna, Ohio.