Kropf scholarship assists LGBTQ+ students at Wayne
06/24/2021
University of Akron Wayne College supporters John and Judy Kropf established The Scholarship for Inclusion and Diversity at Wayne College to assist lesbian, gay, bisexual, transgender, queer and questioning (LGBTQ+) students' access to higher education opportunities.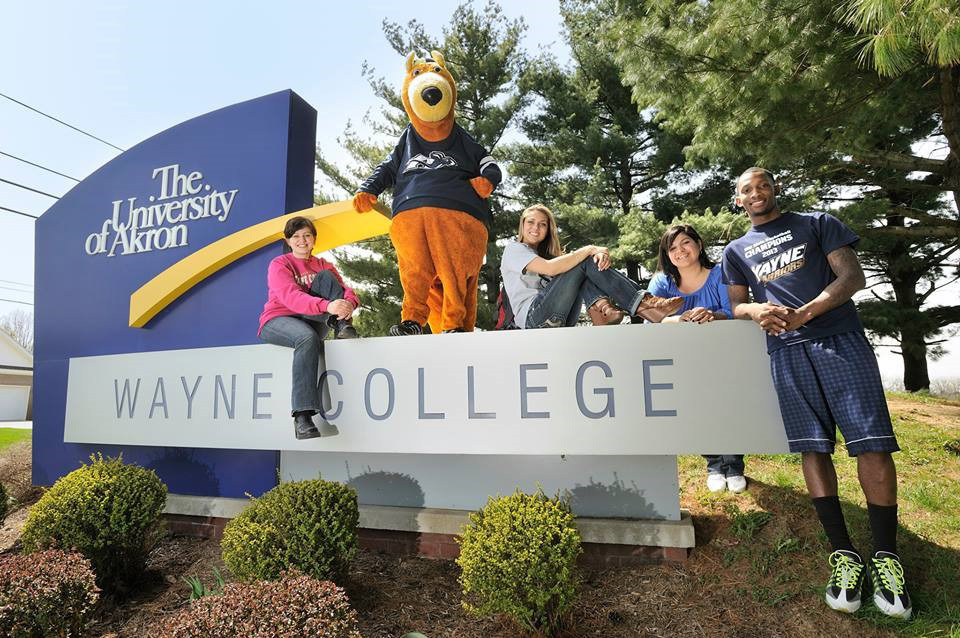 Wayne College students and Zippy pose for a photo
The scholarship is designed to support students identifying in one of the previously listed categories; they often face severe financial need and are less likely to receive family assistance. According to the Point Foundation, 83% of LGBTQ+ students pay for school themselves compared to 53% of their non-LGBTQ peers. The Kropfs want to extend better and more equal opportunities for LGBTQ+ students to succeed while pursuing Wayne College degrees.
John and Judy have been ardent Wayne College supporters as well as the community for many years. John, an attorney with Kropf Wagner Law Firm, LLP, in Orrville, has degrees from Baldwin Wallace and The Ohio State University College of Law. Judy graduated from UA with a social services degree.
Thank you, John and Judy Kropf!
Share