Sarah Harris, a recent graduate of Firestone Community Learning Center (Firestone CLC), has been selected as the 2021 recipient of the Harrington Scholarship at The University of Akron (UA). The scholarship, which was established in 2020, is awarded to a recent graduate of Akron Public Schools who is directly admitted into UA's LeBron James Family Foundation (LJFF) School of Education and wishes to become a teacher in the Akron Public Schools (APS).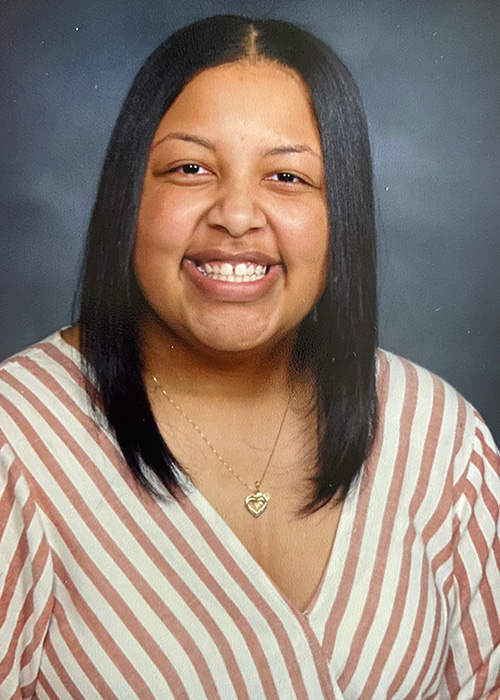 Sarah Harris
"Receiving this scholarship has greatly reduced the financial burden of my parents," says Harris. "It will enable me to pursue my educational goals and dreams, and it has given me peace of mind. This scholarship humbles me even more and I am now driven to create a fully rewarding education for myself. I'm looking forward to the opportunities it will bring and to my college experience at The University of Akron."
The Harrington Scholarship program is administered by UA and provides full-tuition, fees, room and board for each year up to four years. The "Harrington Scholar" must remain a student majoring in a degree program within the LJFF School of Education to continue to receive the award. The scholarship is named after the late Madge W. Harrington, a 1926 and 1927 graduate of UA.
"The Harrington Scholarship program reaffirms The LJFF School of Education's commitment to providing opportunities for those who wish to become talented and passionate teachers in an urban school district," says Lisa Lenhart Ph.D., interim director of the LJFF School of Education.
Passion for teaching
During high school, Harris, 18, of Akron, played for the Firestone CLC Falcons softball team her freshman and sophomore years. She was a member of the high school's symphonic choir and women's chorus. At UA, Harris will be entering the primary education program where she will be licensed to teach pre-K through fifth grade and special education.
"I want to go into teaching as a profession because I want to be able to prepare younger children for their entire lives," says Harris, who aspires to teach kindergarten or first grade. "You don't choose to teach just to make money; you chose to teach because that is where your passion is and that's what I want to do. My grandmother is my biggest influence because she used to be a teacher. She has motivated me more to make an impact on a child's life."
"Sarah Harris is the model of what it means to be a Falcon," says Larry Johnson, Jr., principal of Firestone CLC. "She is a visionary who has always and only wanted to be a teacher to help students experience success. As a performing arts student, her passion, confidence and determination harmoniously work together to encapsulate what makes her so special. I am excited for Sarah, but mostly for the hundreds of young students in our community who she will undoubtedly impact as a professional."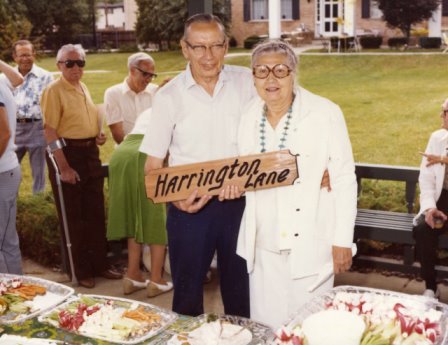 F. Theodore and Madge W. Harrington
Madge W. Harrington and her late husband, F. Theodore Harrington, who graduated from UA in 1925, valued education and the art of teaching, so much so that they wanted to invest in education as a way to honor future generations. More than three decades ago, the Harringtons bequeathed their estate to UA and established The M.W. Harrington Education Professorship Fund in Education and the F.T. Harrington Engineering Professorships Fund. The Harrington Scholarship in Education is a component to the Madge W. Harrington Professorship in the School of Education.
Requirements for scholarship
Applicants may apply at the end of their senior year of high school, must have a 3.0 grade point average (GPA) to be eligible for the scholarship, and must maintain a 3.0 GPA throughout the course of their college careers. Applications are reviewed by a scholarship committee comprised of faculty members from the LJFF School of Education and APS teachers and administrators.
An award is made at the beginning of each academic year. There is no specific amount that will be awarded as the "last dollar" scholarship is designed to bridge the gap between a recipient's financial aid situation and the total cost of tuition, fees, room and board.
---
Media contact: Alex Knisely, 330-972-6477 or aknisely@uakron.edu.