Dr. Marc Reed to lead growth in distinctive performing arts disciplines at UA
05/02/2019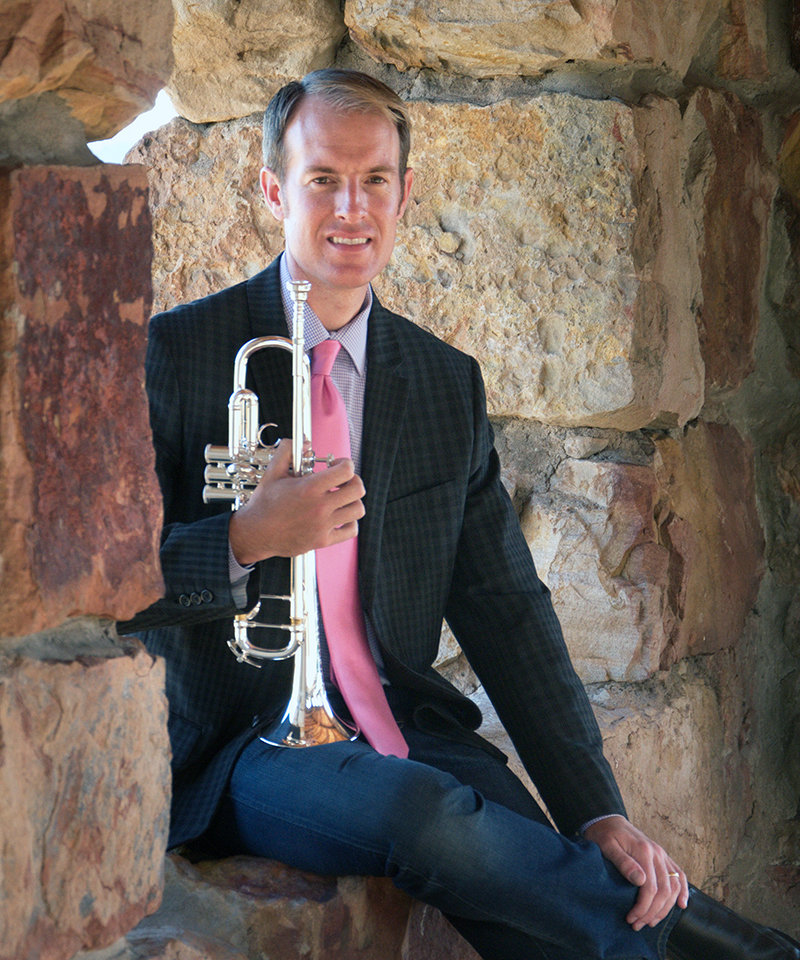 As part of the focus to invest in key areas of strength and opportunity in arts as well as sciences at The University of Akron, Interim President Dr. John C. Green has announced that Marc Reed, D.M.A. will join UA as the new director of the School of Music and the School of Dance, Theatre and Arts Administration (DTAA), pending Board of Trustees approval.
"The performing arts are of great significance to this region as well as to our University," said Green. "This is a significant addition, reflecting the University's commitment to invest in strategic areas of importance and distinction, and is the latest outcome of 32 faculty searches completed or under way now, with additional searches to be launched in the fall."
Dr. Ann Usher, who will continue as associate dean for fine arts, and retiring interim director, Neil Sapienza.
"I am excited to welcome Dr. Reed to the Buchtel College of Arts and Sciences to lead these two important schools," said Interim Dean Dr. Linda Subich. "Stable and committed leadership for the Schools of Music and Dance, Theatre and Arts Administration was a key college priority. Dr. Reed's hiring will support and promote the growth and development of both schools' programs and seems certain to inject new energy into our connections with the Akron and regional arts community."
Before his appointment at UA, Reed served as associate professor of trumpet and chair of the Music Department at Fort Lewis College in Durango, Colo. Previous faculty appointments include the University of Alabama at Birmingham as assistant professor of trumpet and assistant director of bands; Waldorf College as assistant professor of music and director of instrumental activities; Drake University as artist teacher of trumpet; and The University of North Texas as a doctoral trumpet teaching fellow. Reed also served as the applied trumpet instructor at The Colony High School, Griffin Middle School and Lakeview Middle School in Lewisville, Texas.

Reed earned a Doctor of Musical Arts in Trumpet Performance and Brass Pedagogy and a Master of Music in Trumpet Performance, both from The University of North Texas. He also earned bachelor's degrees in both Music Education and Trumpet Performance (with a jazz emphasis) from Drake University.
Reed is the former principal trumpet and musician's representative to the Board of Directors with the San Juan Symphony Orchestra, third trumpet of the Music in the Mountains Festival Orchestra and solo cornet of the Great Western Rocky Mountain Brass Band. He He is the editor of the International Trumpet Guild Journal's "Trumpet in the Wind" Band Column, an artist faculty member of the National Trumpet Competition and is an artist/clinician of the Bach Trumpet Division of the Conn-Selmer Corporation.
Born and raised in Central Iowa, Reed will be moving to Akron with wife, Katharine, their son, and their two Vizsla dogs, Penny and Wrigley.
---
Contacts for media and hi-res photos: Lisa Craig, UA media relations specialist 330-972-7429 or lmc91@uakron.edu, or Patricia LaNasa, School of Music, 330-972-8301, or planasa@uakron.edu.