Data to Decisions: University of Akron to host Virtual Business Analytics Innovation Summit
08/14/2020

The business analytics revolution continues at a blistering pace, with machines that learn algorithms now staking their claim as the "magical" technology of the day. Still, businesses must do what they have always done: identify the right problem, gather the right data, perform the right analysis and make the right decision. But how has the advent of business analytics changed the way firms go about deciding what to do?

To lend an answer to that critical question, The University of Akron's (UA) Center for Information Technologies and eBusiness (CITe) will virtually host its third-annual Business Analytics Innovation Summit on Thursday Sept. 17 and Friday, Sept. 18, 2020 from 11:30 a.m. to 1:15 p.m. both days.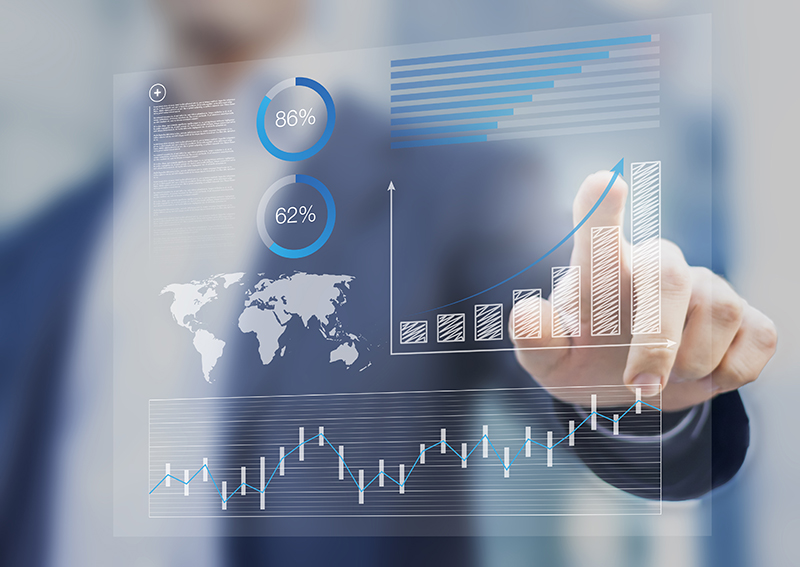 "A typical decision-making process starts off with a definition of a right problem to be solved, or a decision to be made, and ends with a solution to the problem — the decision," says Dr. Bindiganavale Vijayaraman, director of CITe and professor of management and information systems. "For a data driven decision-making, which is a requirement for any business analytics project, there are three other activities that come in the middle – data, analysis and results. So, it is important to have the proper data, perform the precise analysis and interpret the results correctly to solve the problem."
This year's Summit will focus on the theme "Data to Decisions" and include presentations by:
Joe Butkovic, supervisor, Artificial Intelligence Services, Equity Trust;
Katherine Lowry, co-chairperson, Emerging Tech Practice Team and director of Practice Services and IncuBaker, BakerHostetler;
Adam Duale, senior manager, Tax Digital Consulting (TDC), Grant Thornton
Chris Reiner, manager, data science, The J.M. Smucker Company; and
Tim Cambier, PURELL SMARTLINK™ business development senior director, GOJO Industries; and Jason Slater, PURELL SMARTLINK™ technology architect, GOJO Industries.
For each session, the speaker will give a presentation and then participate in a live moderated Q&A. Full biographies and presentation topics are available online.
Role of big data
Understanding big data and determining how to use it in business is critical in today's world. According to the results of a 2014 survey published by Accenture, a Fortune Global 500 company that caters to the professional services sector, 89% of business analytics users believe that big data will "revolutionize business operations in the same way the internet did." More so, in its 2019 survey on big data and artificial intelligence, NewVantage Partners, a management consulting firm focused on leading data-driven business transformation, found that 91.6% of leading business companies are increasing the pace of their big data and artificial intelligence investments.
Registration for the virtual summit is free and open to business professionals, University faculty, staff and students. Registration information and a full schedule of the event can be found on the Business Analytics Innovation Summit website. Participants will be sent specific log-in instructions, including what platform to use to attend the Summit, via email in advance of the event.
This year's Summit is sponsored by Blue Chip. Sponsorship opportunities are still available and all net proceeds will support student scholarships.
About CITe
The Center for Information Technologies and eBusiness (CITe) is a multi–disciplinary center within the College of Business Administration. CITe was created in 2000 with the mission to teach students and develop faculty in the principles and practices of the related disciplines of Information Technology and electronic business. CITe accomplishes its mission by providing scholarships, mentoring, internships and co–op opportunities to students in the information systems discipline, providing resources to conduct research in the IT discipline to faculty, and conducting several outreach activities that promote IT among the local companies.
CITe is made up of an advisory board of Information Technology leaders from the Northeast Ohio region and the College of Business Administration faculty, staff and students.
---
Media contact: Alex Knisely, 330-972-6477 or aknisely@uakron.edu.