Cupid and culture: Researcher compares Western and Eastern attitudes on romantic gifts
02/12/2018
As Valentine's Day approaches, culture can determine if your gift is a hit or a miss. University of Akron Assistant Professor of Marketing Sydney Chinchanachokchai is working on a Valentine's Day study that shows how Asian and Americans have a different idea on what makes the perfect gift.
---
Media contact: Lisa Craig, 330-972-7429 or lmc91@uakron.edu.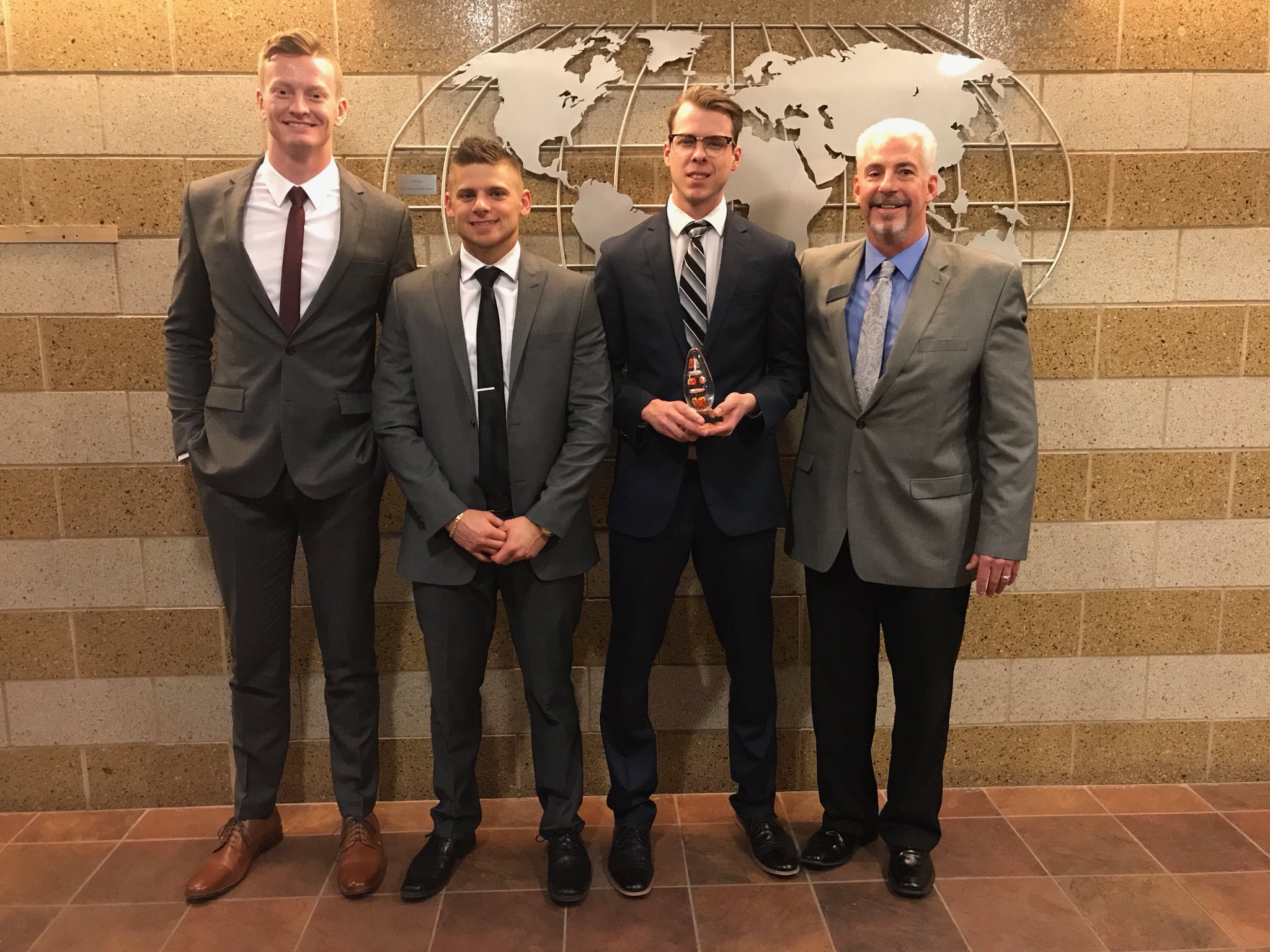 Pictured left to right – Landon Holl, Nick Murray, Trevor Garner and Dave Payne.
Share