Congratulations to our 2021 Mercury Plastics scholarship recipients! 
02/22/2021
Mercury Plastics LLC, a manufacturing company based in Middlefield, Ohio, recently awarded eight University of Akron engineering students scholarships totaling $17,000. Mercury Plastics is a supporter of the College's diversity and inclusion efforts.
Abram Brown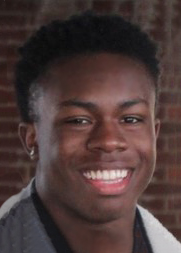 Abram Brown
"During my freshman year, I was an active participant in the Emerging Leaders Program and had the opportunity to help not only at school events, but also in Akron at places like ACCESS, a homeless shelter for women and children.
Because I live in Washington D.C., my need for financial assistance is high since I travel so far to go to school. With a scholarship, I will be able to continue my education in Akron and take advantage of opportunities such as the co-op program, where I can get experience while earning my degree, making me more competitive when I graduate."
- Abram Brown, mechanical engineering major
Sarah Conard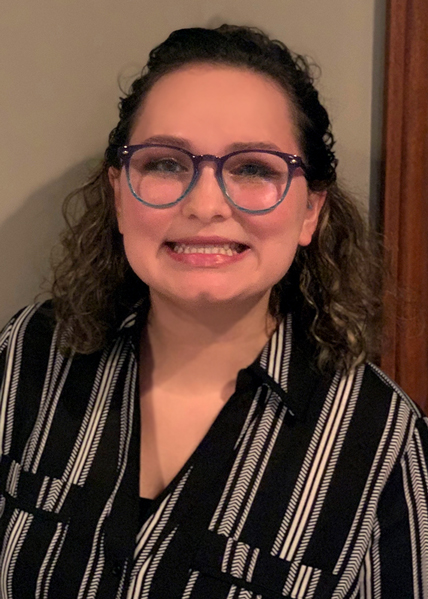 Sarah Conard
"My background and dedication sets me apart from my peers. I went from being a Russian orphan to coming to America with my adoptive parents, struggling in school, to eventually succeeding as an engineering student. I have a perspective that many others may not be able to provide. I worked hard to get where I am today.
Receiving this scholarship will help me continue my education and to focus on my studies rather than having the stress of more loans and working constantly. I have five siblings and my parents cannot afford to pay my college expenses because they are supporting my brothers and sisters. I have always worked hard for what I wanted and school was no different. I am investing in my future."
- Sarah Conrad, mechanical engineering major
Eric Richards-Diaz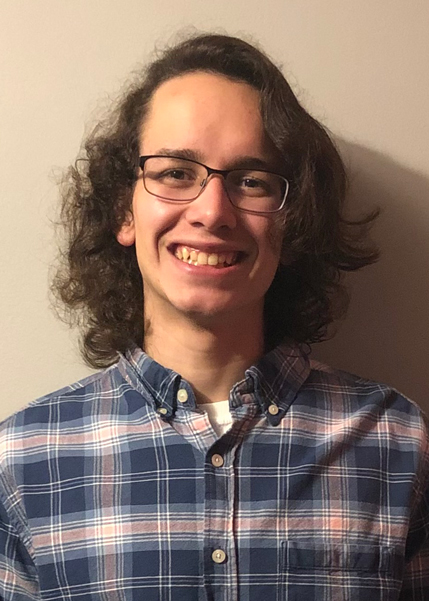 Eric Richards-Diaz
"Although I am close to completing my third semester of college, I am still unsure of exactly where I would like to work but I plan to have a co-op to find the right fit. I would like to work for a larger company and preferably something that relates to the automotive field. I have always had an interest in cars and trucks.
I am motivated to be the first person in my family to attend college. I have help from my parents when it comes to food and books, but I work and pay my tuition and housing. Receiving a scholarship means that all my hard work is being recognized."
- Eric Richards-Diaz, mechanical engineering major
Erica Ferguson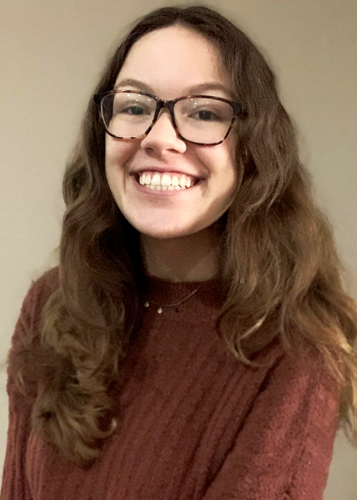 Erica Ferguson
"People have nicknamed me 'smiley' my entire life. It does not take long for teachers, coaches, bosses, and friends to notice my positivity. Team members have relied on me to keep them optimistic and motivated.
My involvement in The University of Akron's Institute for Leadership Advancement and the Engineering Service Design Team has given me outstanding leadership, teamwork, and interpersonal skills that are unmatched by anything learned in the classroom. I am excited to be a part of an endless, growing field, so I can let my curiosity roam free, while making people's lives better as their coworker or their engineer.
When I graduate, I want to be a consulting engineer in the HVAC industry. I cannot imagine how rewarding it would be to look up at a building that I helped design. The architects design the layout and make it aesthetically pleasing, but the engineers breathe life into it."
- Erica Ferguson, mechanical engineering major
Keji Laki
"My love for mechanical engineering started during my freshman year of high school in a class called Tech Action Lab which granted me full exposure to the scope, rigor, and discipline of engineering. Through the course, I researched new bridge concepts and designed prototypes. Then I took classes in robotics and civil engineering and learned how to conduct research and build robots designed to accomplish specific tasks.
I plan to help my native country with what I learn here in Akron, and to also bring in diversity and culture to wherever my education takes me. I hope to bring in my ideas as not only a woman but as a woman of color into STEM programs. My contributions will stimulate new ideas. We are not only learning from each other but growing as a society to help future generations."
- Keji Laki, mechanical engineering major
Natasha Ninan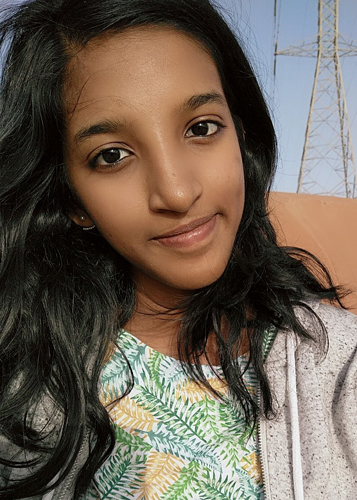 Natasha Ninan
"Growing up in India and Dubai has given me a very unique and broad worldview. From an academic perspective, having been schooled in an Asian curriculum which tends to have a very rigorous STEM focused course load with advanced mathematics, has given me the ability to cope with high pressure academics. I believe this gives me an edge.
While graduation is a long way ahead, I would like to get involved with asteroid mining as well as the NASA New Frontiers Program called 16 Psyche. This is the asteroid that was discovered recently and was found to contain metals worth more than the global economy."
- Natasha Ninan, mechanical engineering major
Megan Stanfield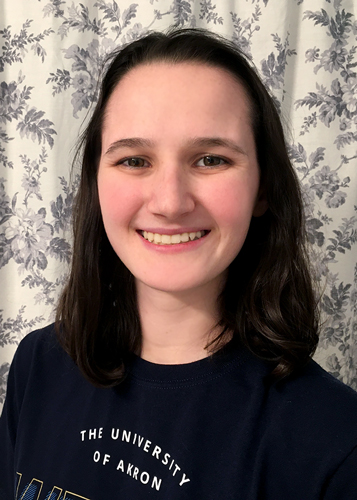 Megan Stanfield
"I am passionate about keeping up with innovation to help people, animals, and the environment. I am driven to work towards solutions for climate change and pollution to better the environment and the quality of life. I chose mechanical engineering with the co-op program in order to gain valuable hands-on experience, as well as to have a broad education in the engineering field.
This semester I created and currently lead the education team as a member of Engineers for a Sustainable World. We are creating K-12 presentations to replace field trips that have been cancelled due to COVID-19. We will also be hosting events to educate the UA community about sustainability and the environment."
- Megan Stanfield, mechanical engineering major
Dennis Williams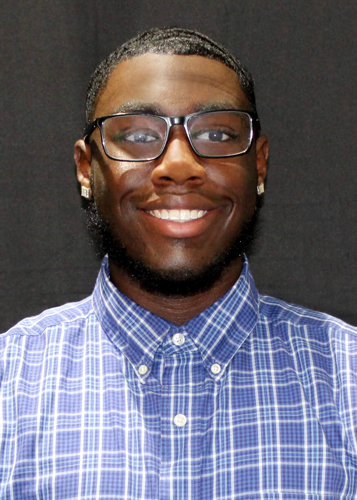 Dennis Williams
"I have a passion for helping, supporting, and mentoring not only my peers but the younger generation. I make myself available for others so they can obtain the help and support they desire to keep moving forward. I have years of experience in leadership roles of various student organizations and programs which has helped mold my character of integrity, honesty, excellency, and leadership. Pursuing my induction status in the National Society of Leadership and Success, I found my purpose of seeking to help students academically and professionally. Mentoring students and youth means a safer and more unified tomorrow!
After graduation, I want to start my career in construction management so I can be responsible for a team that delivers quality results in a safe, timely, and beneficial manner to the customer."
- Dennis Williams, mechanical engineering major
Share