College of Polymer Science and Polymer Engineering — From rubber to sustainable polymers, leading the field for more than a century
05/01/2020

As part of The University of Akron's sesquicentennial celebration — honoring 150 years of our people, place and promises – we are hosting a "Celebration of Colleges" to highlight the history and future of our many academic disciplines. We congratulate our colleges for their innovation in education, service and research, and look forward to celebrating the successes of our faculty staff and students for years to come!

The month of May is dedicated to our College of Polymer Science and Polymer Engineering.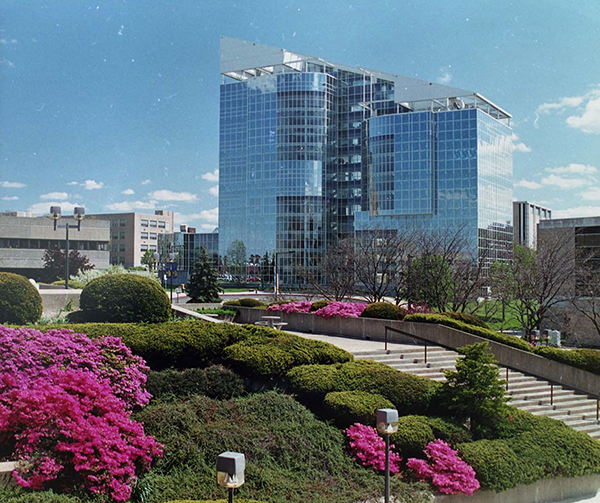 Goodyear Polymer Center, circa 2000.
In 1909, Dr. Charles M. Knight, a professor at Buchtel College, had the foresight to teach the world's first course in rubber chemistry, preparing students for careers in the booming rubber industry in Akron, the "Rubber Capital of the World."
By World War II, the rubber chemistry program was so well regarded that the U.S. government contracted with The University of Akron to establish the Rubber Research Laboratory to aid in the development of synthetic rubber needed for the war effort.
The Department of Polymer Science was officially established in 1967, followed by the Department of Polymer Engineering in 1984. In 1988, the University established the world's first College of Polymer Science and Polymer Engineering, with Dr. Frank N. Kelley as its inaugural dean.
What to know about the College
The

college offers cutting edge academic and research programs in polymer chemistry, physics and engineering, with degree

s

at the level

s

of

a

doctoral

., master

'

s and

an

undergraduate minor.

The

college offers

a

unique

master's

degree for international students;

Akron

Master's

Program (AMP),

which combines a three-year study abroad with a two-year

study

at UA.

T

he

college runs Akron

Global

Polymer Academy

, which

hosts Science Olympiads,

the

District 5 Science Day and the Rubber

-

Band

-

Contest for Young Inventors

; reaching 20,000 students

and teachers

(K-12)

each year.

The

college offers

p

olymer technology services with workforce training courses in rubber and plastic technology. In addition, it runs a testing service for industry and start-ups.

The

college house

s

state-of-the-art polymer characterization and processing facilities

, such as the National Polymer Innovation Center

,

for research, training

and testing

.

The college is moving forward to expand program

s

in designing sustainable material

s,

advancing biomaterials and biomimicry research.
To learn more, visit the College of Polymer Science and Polymer Engineering online.
All images are courtesy of Archival Services at The University of Akron.
---
Media contact: Cristine Boyd, 330-972-6476 or cboyd @uakron.edu.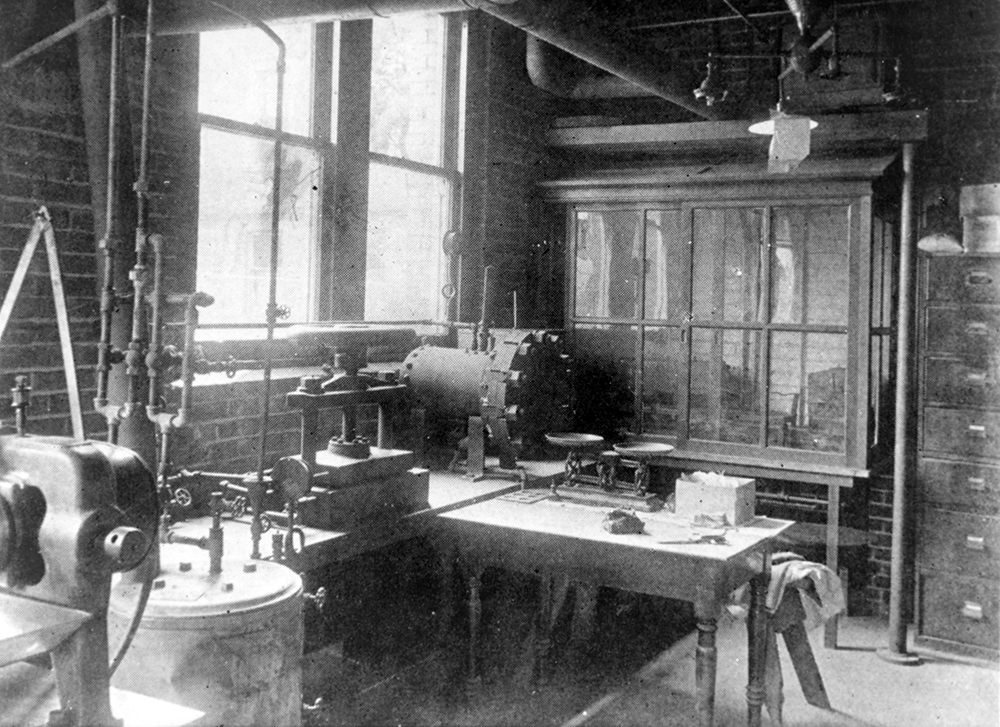 The world's first Rubber Chemistry course was taught in the Knight Chemical Building. Image is circa 1909-1931.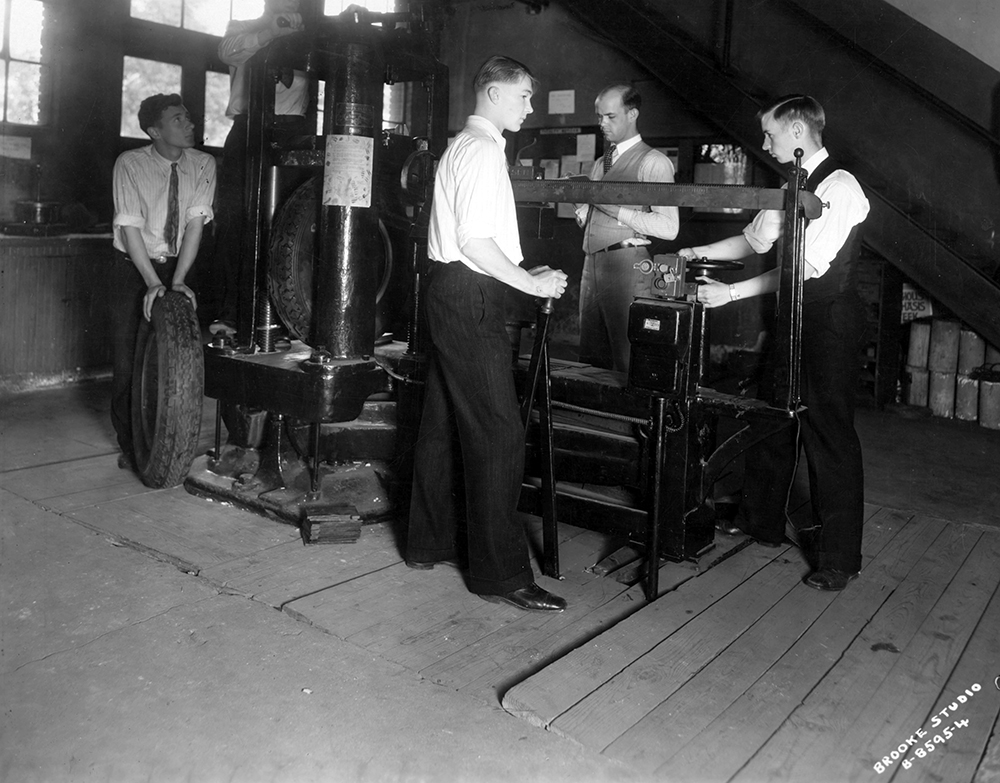 Testing for tire deflection under load. Circa 1931.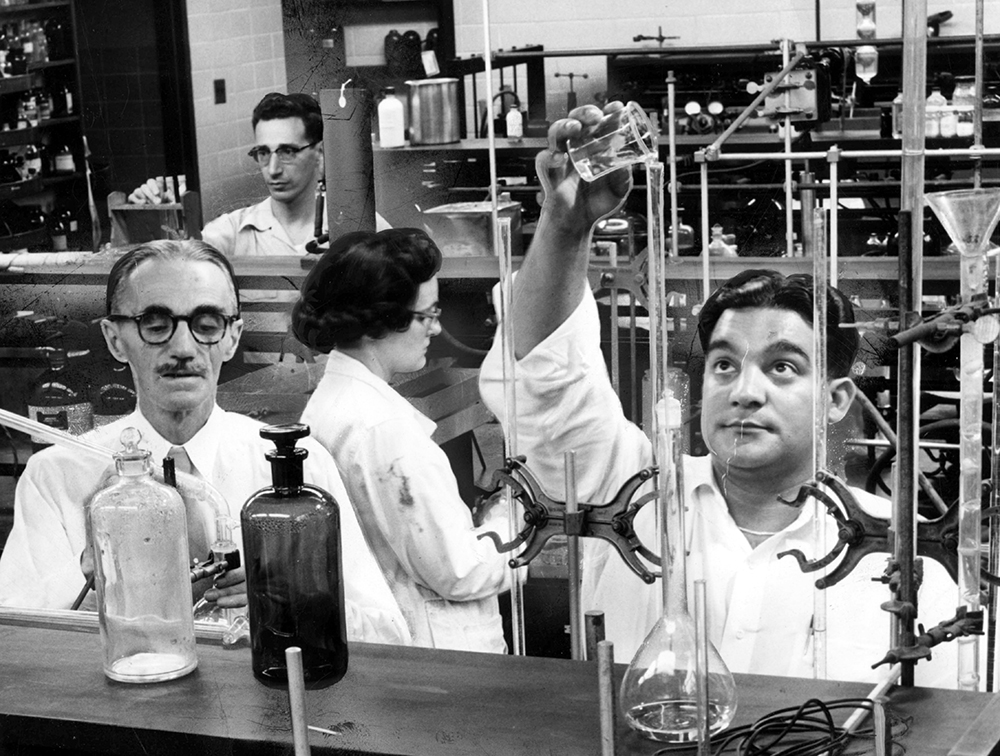 Dr. G.S. Whitby, director of rubber research, H.L. Stephens, Alice R. Mayor and J.A. Cala, member of the rubber research staff, October 1952.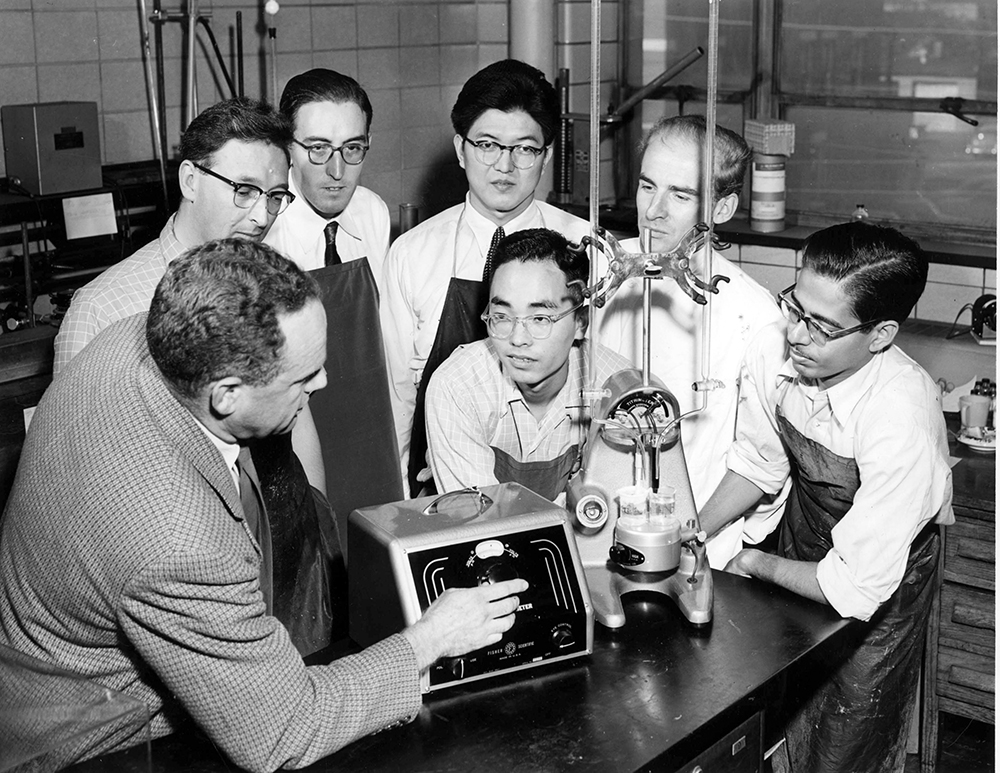 Dr. Maurice Morton, director of The University of Akron Rubber Research Laboratory, introduces members of the research lab to some equipment they will use.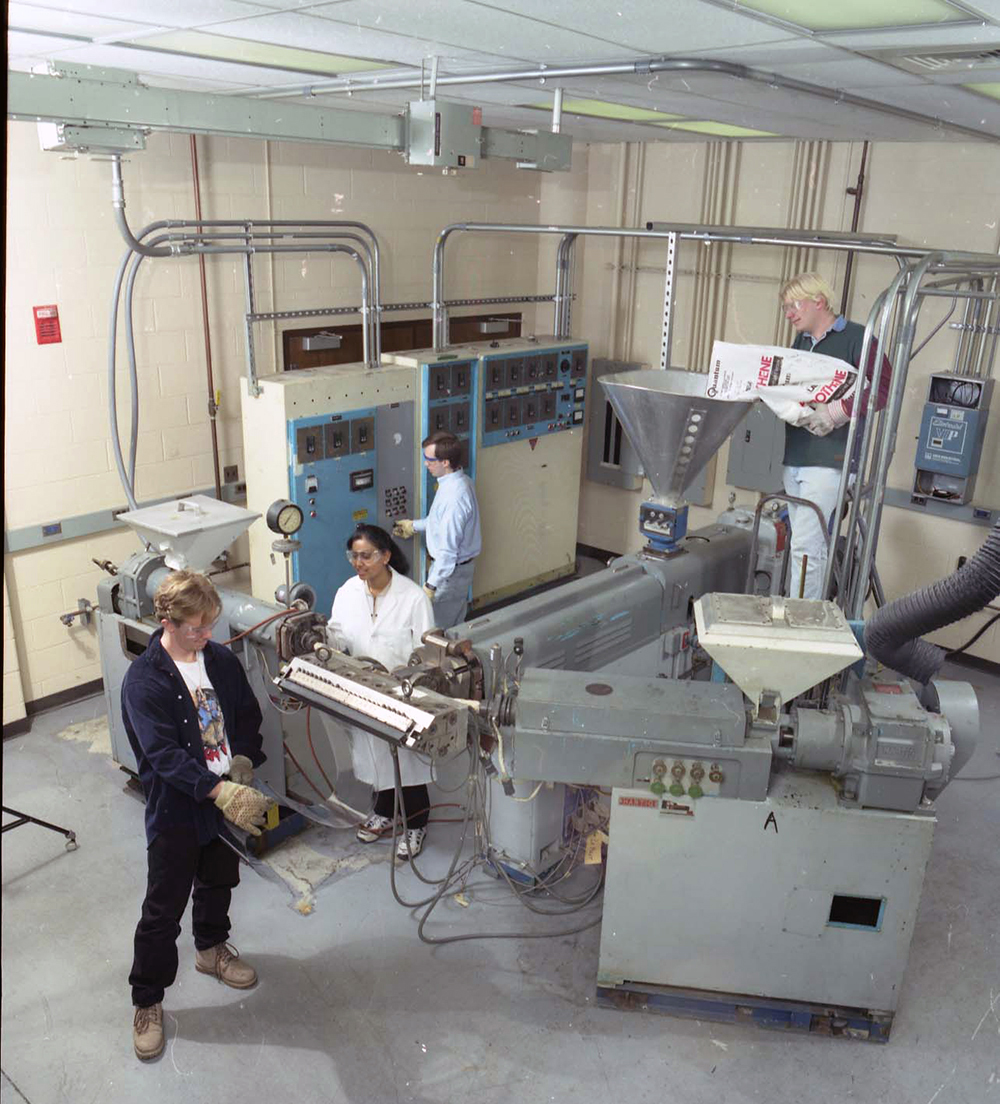 Students working in a polymer lab.