Bridgestone support for College of Engineering and Polymer Science
06/03/2021
The Bridgestone Americas Akron Trust Fund provided support for several initiatives in the College of Engineering and Polymer Science: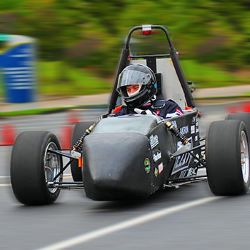 The Bridgestone Americas Honors Scholarship in Engineering
Student design teams, including Formula Combustion, Baja, and Formula Electric cars. Design team experiences place students in work environments that are similar to those they will encounter after graduation.
The Increasing Diversity in Engineering Academics (IDEAs) Program, an initiative committed to enhancing diversity and inclusive excellence in engineering, and increasing enrollment and graduation among underrepresented engineering students. Currently, nearly 280 students participate in the IDEAs program.
Recruitment of new members for The National Society of Black Engineers, (NSBE), and The Society of Hispanic Professional Engineers, (SHPE).
An outreach STEM Workshop facilitated by the college's NSBE chapter.
Share