Biomedical engineering students receive award from Lubrizol
05/25/2020
Two student groups in The Biomedical Engineering Department were awarded the 2020 Lubrizol Life Science Health Design Awards for their Senior Design projects. Each group received $500 to split evenly between students. This is the first year Lubrizol has given out the award.
"We wanted to recognize the exceptional talent coming out of The University of Akron's Biomedical Engineering Department," says Uwe Winzen, General Manager of Lubrizol Life Science-Health division. "These students had great ideas and worked very hard. It will be exciting to see what they can do as engineers."
Exoskeleton for Children with Cerebral Palsy Team
One of the award-winning teams designed a lower extremity device that provides assistance, support, and gait correction for children with cerebral palsy (CP). The student team was made up of biomedical engineering seniors Adrian Belli, Anthony Black, Jacalyn Everhart, and Kelly Haslett, and advised by Dr. Lawrence Noble.
Photo right: This BME device was designed for ease of getting on and off, also called "donning and doffing."
Cardiovascular Conquerers Team
The second team, calling themselves the "Cardiovascular Conquerors," included engineering seniors Megan Laws, Arael Monroe, Jillian Savage, Alexandria Stephens, and Alison Targosky. They designed a way to improve the accuracy of measuring blood pressure that would lead to better treatment for people with hypertension. The team was advised by Dr. Jim Keszenheimer.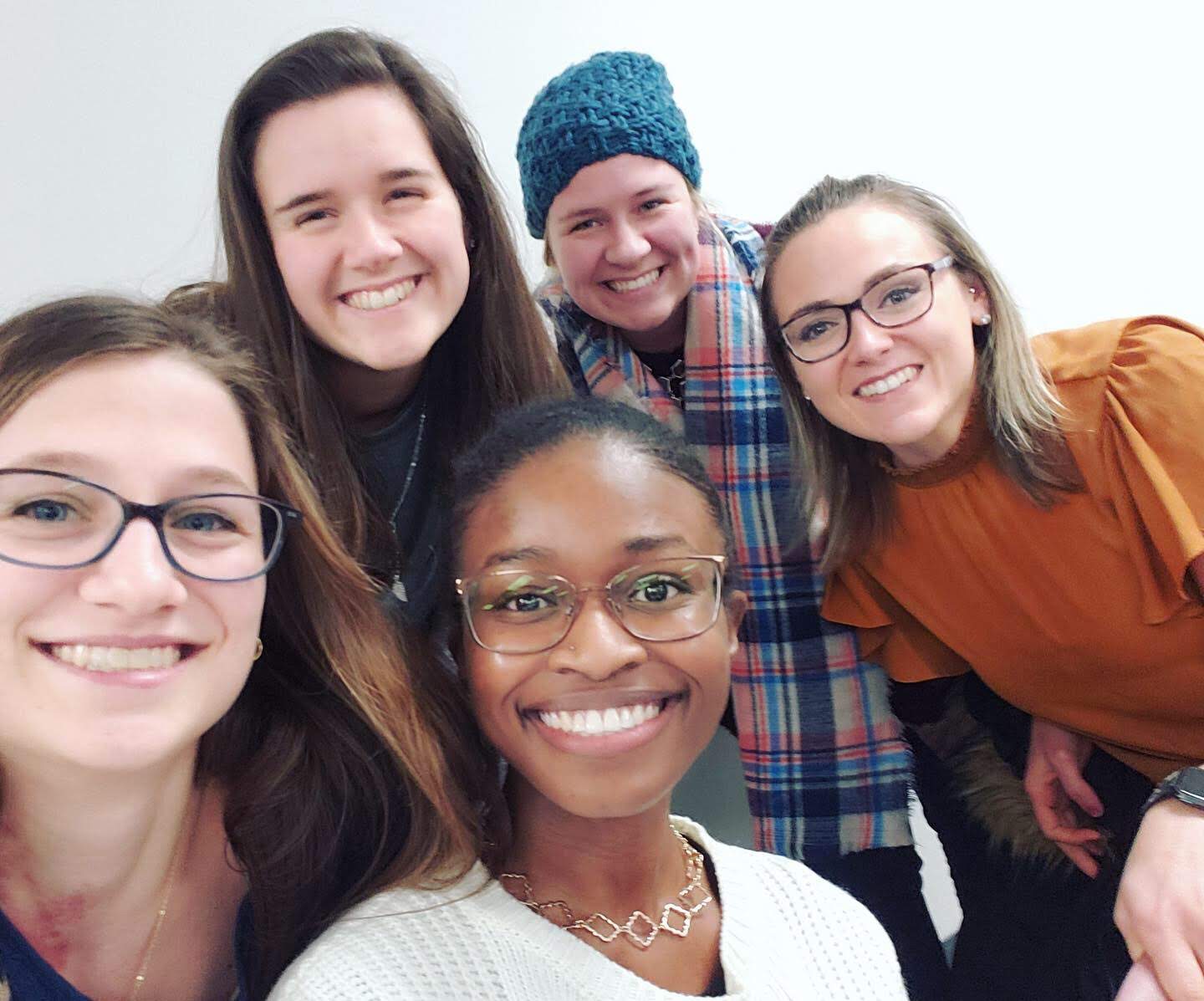 Clockwise from left: Jillian Savage, Allie Stephens, Megan Laws, Alison Targosky, and Areal Monroe.
In addition to the financial support Lubrizol has provided the College through this award and other contributions, they have been a strong partner in the Engineering Co-op and Placement Program and regularly employ current students and recent graduates.
---
Related Content
Share