Aparna Agrawal wins SPE PMAD Student Essay Award
06/30/2021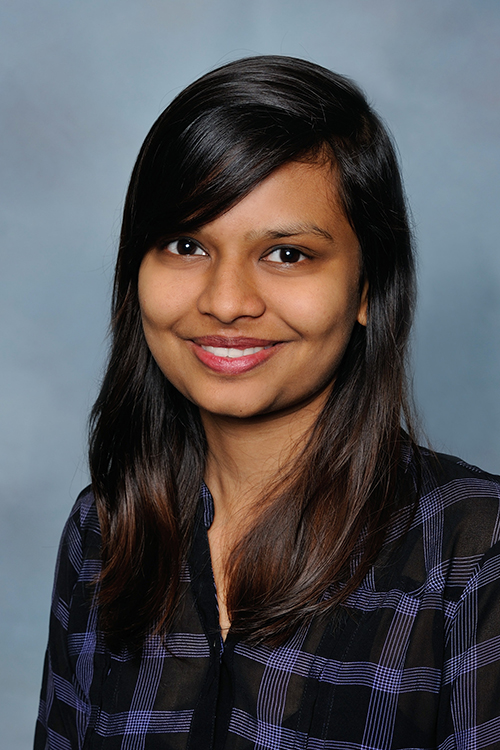 Aparna Agrawal
Aparna Agrawal, a Ph.D. student of polymer engineering, has won the Society of Plastics Engineers (SPE) Foundation Polymer Modifier & Additives Division (PMAD) $1,000 student essay award.
The SPE Foundation offers numerous scholarships to students who have demonstrated and expressed their interest, and possess a good background in plastics, polymer processing, additives and modifiers of polymers properties. Each year, several students from the School of Polymer Science and Polymer Engineering (SPSPE) at The University of Akron are recipients of the SPE's scholarships.
To win the student essay award, Aparna submitted a technical report on six talks that she attended at ANTEC® Classic and an essay describing her research and interest in polymer engineering.
Aparna is a third year Ph.D. student of polymer engineering under the supervision of Professor Sadhan Jana, working on additive manufacturing in conjunction with aerogels to develop composites for applications like smart bandages, water filtration, and air filtration.
"I am appreciative of the SPE Polymer Modifiers and Additives Division for providing motivation to students in the form of scholarships," said Aparna. "I am also grateful to my advisor Dr. Sadhan Jana for his constant encouragement and guidance."
Congratulations Aparna!!
Share