Akron students win first place in estimating competition
03/14/2022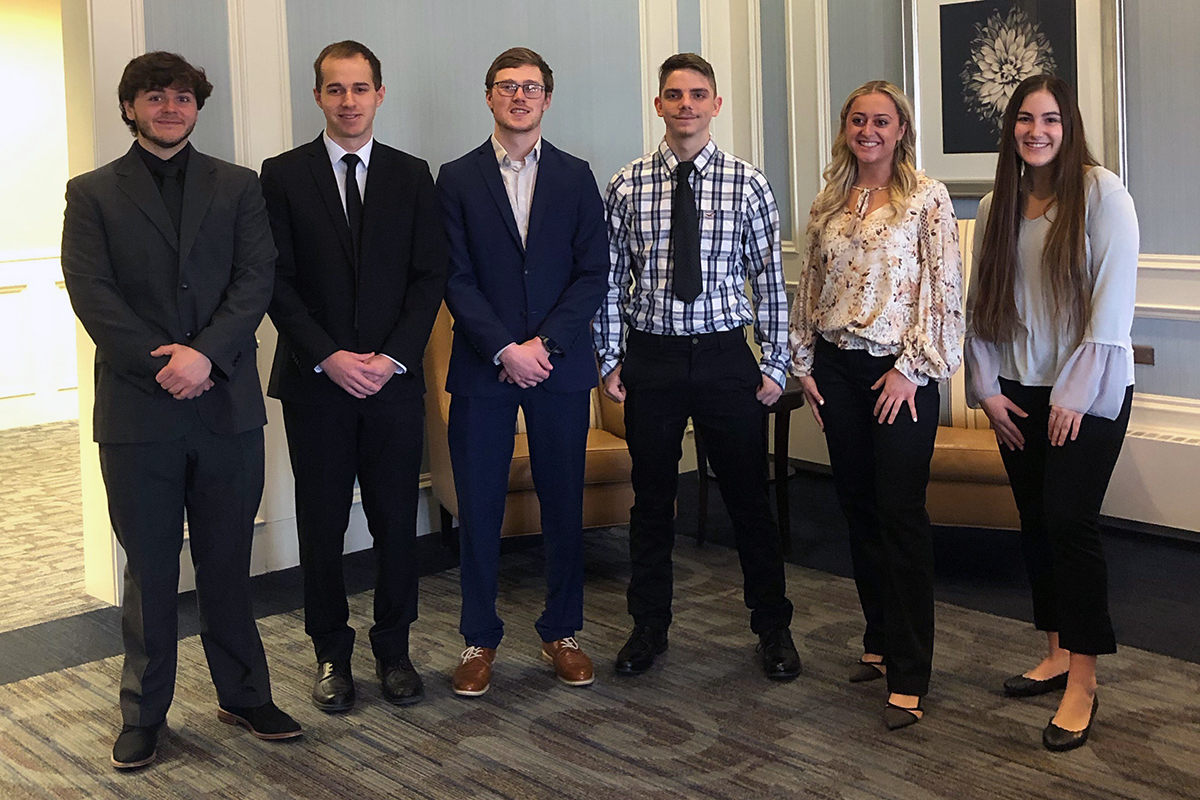 UA's student team includes Logan O'Neil, Johnathon Klein, Bradley Dietrich, Dylan Phillips, Kendall Kubus, and Karie Ladd.
Recently a team of University of Akron (UA) students participated in the Ohio Contractors Association Estimating Competition in Columbus. Teams had to estimate the costs to construct a grade separated pedestrian crossing on the Ohio University campus. Their estimate needed to include adding pedestrian friendly barriers to separate traffic along with recommending aesthetic lighting, walk reconfiguration, and intersection improvements.
The UA team took home first place, followed by The University of Cincinnati (second place) and The University of Dayton (third place). The team submitted a bid of $3,134,882, which was close to the actual price of $3,057,556.
"Achieving a first-place victory in this competition is a testament to the quality of the Construction Engineering Program offered at The University of Akron," says Chuck Gillombardo, one of the team's faculty advisors. "After a two-year hiatus due to the pandemic, the team's win makes us all very, very proud."
The student team consisted of civil engineering student Kendall Kubus and construction engineering technology students Karie Ladd, Bradley Dietrich, Dylan Phillips, Johnathon Klein, and Logan O'Neil.
In addition to providing a cost estimate for the project, the team had to submit a detailed construction schedule for the complete scope of the project and give an oral presentation to a panel of judges.
The following faculty and industry advisors provided support and guidance leading up to the competition: Chuck Gillombardo '02 of Kokosing Industrial, Hunter Blevins '18 of The Ruhlin Company, Chris Szabo '12 of The Ruhlin Company, and Paul Rawlings, visiting professor.
---
RELATED CONTENT:
---
Media contact: Cristine Boyd, 330-972-6476 or cboyd@uakron.edu.
Share