Marketing sophomore Cole Hakenson represents UA on NMGZ trip to Charlotte
08/12/2022
Cole Hakenson, a sophomore marketing major, was recently selected to represent The University of Akron and travel to Charlotte N.C. June 26-29 as part of the National Millennial and GenZ Community (NMGZ). Comprised of undergraduate and graduate students from around the U.S., NMGZ allows students to visit companies, foundations, non-profit organizations, etc. and interact with organization leadership. Associate Professor of Marketing, Sydney Chinchanachokchai, is the faculty advisor for The University of Akron.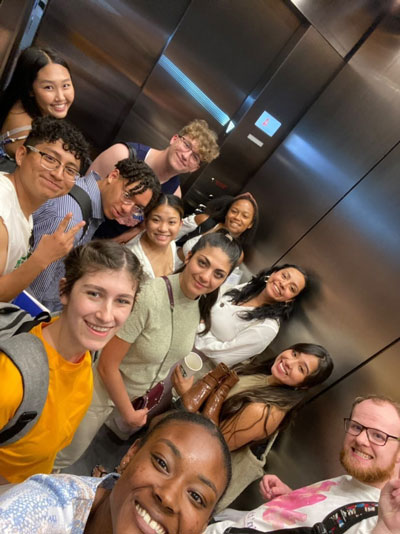 Q: Describe yourself and how/when you decided to pursue marketing as an area of study?
"I would describe myself as a fairly reserved person. I'm pretty quiet during first interactions, but I become more open when people get to know me. My strong suits reside in organization, creativity, and patience. I decided to start pursuing a degree in Marketing after taking Spreadsheet Modeling and Decision Analysis. During my freshman year, career and major exploration was essential. I had come to the realization that the program I was enrolled in was not for me. As a result, I spent a large majority of my fall semester meeting with various counselors to determine what program would best suit me. With the help from Ms. Mallory Yoho, UA's former Marketing and International Business advisor, I found my place in the College of Business as a marketing major."
Q: How were you selected for this trip/receive an invite?
"Due to circumstances surrounding COVID, NMGZ decided to expand their roster and sought out the University of Akron. Mr. Bill Imada, founder of NGMZ and the I.W. Group, reached out to Professor Sydney Chinchanachokchai about a marketing student who would be interested in attending the NMGZ trip. While discussing this opportunity with the student advisors, my name was brought up as a recommendation. As a result, I would eventually receive an email regarding my invitation to attend the trip as a guest."
Q: What was special about your opportunity to travel and be part of NMGZ?
"I received an invitation to accompany the organization on its journey to Charlotte, NC. The Charlotte trip featured many presenters, some of which included: Fields Jackson (CEO of Racing Towards Diversity Magazine, Former Executive Director of the Historically Black Colleges and Universities (HBCU) Business), Wells Fargo – East Coast branch, CGI Consulting, and Luquire.
One of the most amazing things about the trip came during dinnertime. The individuals who presented to us throughout the day joined us for a meal. From this opportunity, we were able to dive deeper into conversations about professional and personal life.
While some people only join NMGZ to network, most members are interested in hearing perspectives that vary from their own. The sense of community and companionship on the trip was unbelievable. Although I was only with these people for a few days, I will try to stay in contact with them and hopefully see them again in the future.
As of July 4th, 2022, I am an official member of the NMGZ community. I will be representing the University of Akron and the Midwest moving forward."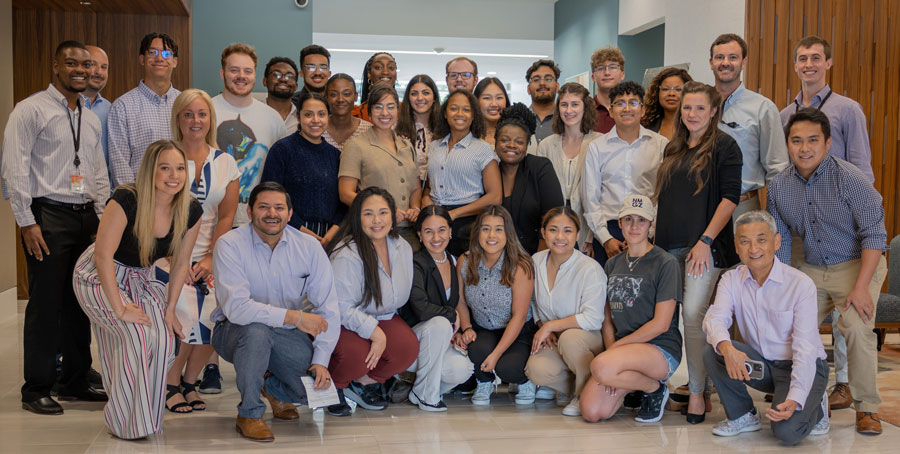 Q: Tell us more about NMGZ:
"National Millennial and GenZ Community (NMGZ) is an organization created by Bill Imada, Chairman and former CEO of the I.W. Group, in 2016. When Mr. Imada was in college, he was perplexed by his school only allowing upperclassmen the opportunity to hold discussions with professional business people at conferences. He made a pact with himself that if he ever had the funds and connections, he would create an organization to provide college students of any level, to engage in active discussion with companies. The NMGZ Community currently represents over 40 states and U.S. territories.
NMGZ has traveled all over the country. Previous trips include New York, San Francisco, Seattle, and Atlanta. The group has also traveled internationally with trips to Vienna and Brussels."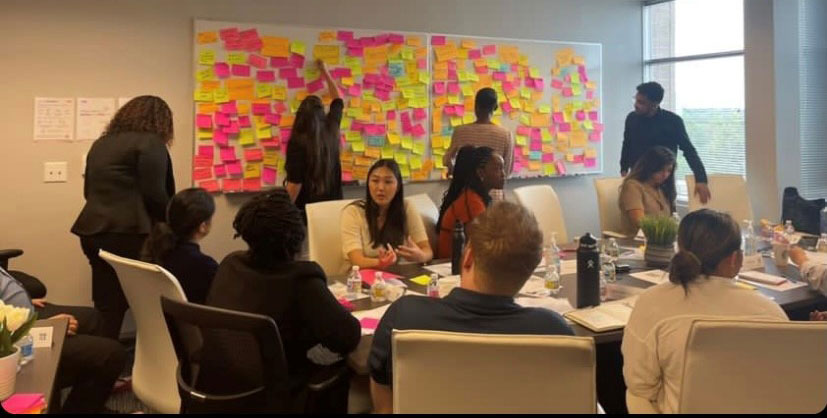 Q: What was your biggest takeaway from the trip?
"College is the perfect time to discover who and what you want to be. It is important to take advantage of every opportunity that is extended to you. Even if the environment takes you out of your comfort zone.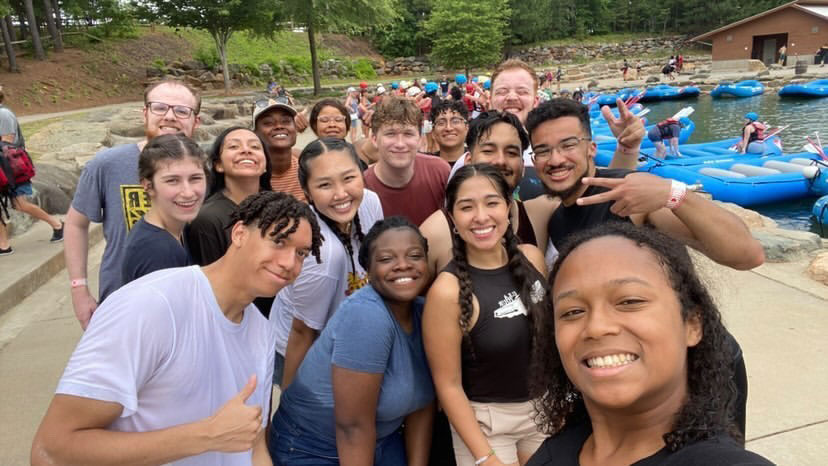 I would also like to thank Mr. Imada and Professor Chinchanachokchai for this amazing opportunity. I had a wonderful time on the trip, and I look forward to representing the University of Akron."
Share