DEAN OF STUDENTS OFFICE
We provide individualized care and support to students in need and work to create a healthy environment by promoting safety, healing and wellbeing for all students.
Sexual Assault & Violence Education Team
Crisis Assessment Referral Evaluation Team
Submit a CARE Referral
When a student's mental and/or physical health, welfare and safety are a concern.
Help-A-Zip
Help for students having personal or academic difficulties
APRIL IS SEXUAL ASSAULT AWARENESS MONTH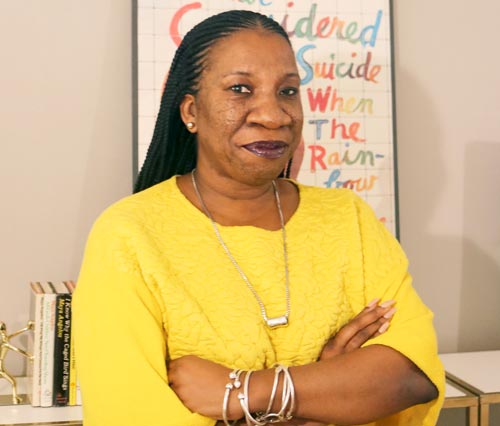 Tarana Burke, founder of the #MeToo movement, will speak April 17 in the Student Union Ballroom.
See all events planned for Sexual Assault Awareness Month
---
Rape Crisis Center

Location: Student Union 152
Hours: 8 a.m. to 5 p.m.
Staff
Amina Hall
RCC Campus Services Manager
330-972-8800
Aminah@scmcbws.org
Michael Lee
Greek Life Outreach Advocate
330-972-7227
MichaelL@scmcbws.org
---
Contact the Dean's Office

Phone: 330-972-6048
Location: Student Union 152
Hours: 8 a.m. to 5 p.m.
Staff
Michael Strong
Dean of Students and Deputy Title IX Coordinator for Students mstrong@uakron.edu
Denise Montanari
Assistant to the Dean of Students
montana@uakron.edu
Barbara Ferrell
Coordinator, Student Success Administration
bf2@uakron.edu
---