A Welcome Message from the Director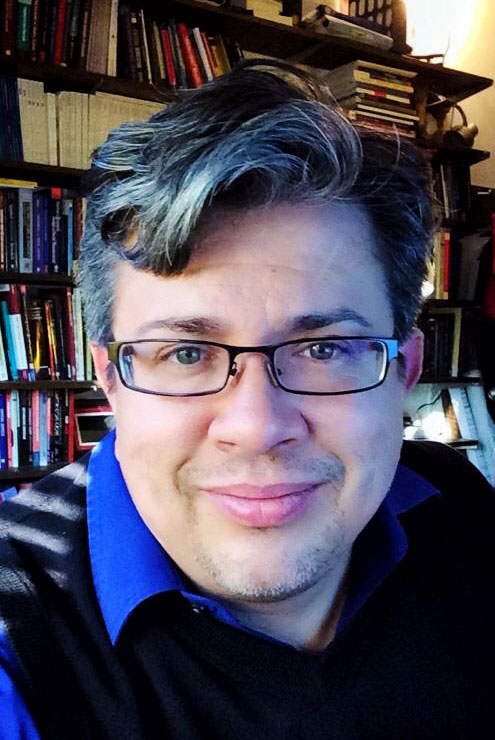 Dear Students:
Thanks for checking out our Center for Conflict Management, at the University of Akron. As Director of the Center, here is some info on my background. I was born in New Mexico (while culturally rich and beautiful, it is one of the poorest states in the United States). I was raised by my mother and grandmother. My father took no part in my upbringing, financially or otherwise. We were a working class/working poor family. My mother is Hispanic, my father was white. My mother did not complete high-school and was a motel maid for most of her life. We had no health insurance, no benefits, no pension, no vacation, nothing. Yet she was determined to provide a home and instilled the value of education in me at an early age. She built her house on a parcel of land out of adobe (mud bricks) over several years. I grew up in a stable and comfortable, yet very small home. Beyond this stability, I witnessed a lot of drug and alcohol abuse and interpersonal violence in my community which made me wonder about the source of conflict at an early age.
As a first generation college student. I went to the University of New Mexico (UNM) and loved it. I understood late in high school that higher education was my ticket out of poverty. I committed myself to learning and taking advantage of every opportunity that came my way. I applied for scholarships and programs and found my way to learning about research and teaching careers. I was selected to be in an undergraduate research fellowship program led by a sociologist (Dr. May) and a psychologist (Dr. Arroyo), both faculty members at UNM and instrumental to modeling what kind of careers were possible. They became my mentors. I applied to graduate school to earn my MA and PhD in sociology at the University of Delaware.
While leaving home was scary and challenging, it was also exciting. I embarked on a new life with only two suitcases - no car. Moving to the East Coast opened my eyes to the magnitude of social inequality. I had no idea how people lived outside of New Mexico – culture shock is real. I met people from totally different backgrounds. I took the bus to campus. I studied drug and alcohol abuse and interpersonal violence and the social conditions (like poverty) that cause it. During graduate school I came out as gay (so, i was dealing with intersecting oppressions that included socio economic, ethnic, and sexuality disadvantages).
I finished my PhD, got some additional training at the University of Wisconsin at Madison in a Family Medicine department in a Post Doc position. Then, I was offered a position at UA 16 years ago. I have since continued to conduct research on drug and alcohol abuse and violence, teach, and mentor students. I teach Social Inequalities, Criminology, Deviant Behavior, and Introduction to Sociology on a regular basis.
As the Director of the Center for Conflict Management I invite you to explore what the center offers. My goal is to create a program in the Center that meets your educational needs, prepares you for life after graduation, and inspires you to take on the life-long challenge of learning about conflict and learning better ways to transform, prevent, resolve, or reduce the harms associated with conflicts—from interpersonal to international conflict.
If you want to learn more about CCM, please read our mission, review the certificates available for you, or read papers written by CCM students that are published in our Transdisciplinary Journal of Conflict Management.
If you're interested, please drop in to ask any questions you might have. We want you to make the Center for Conflict Management your home away from home. Join me for coffee or lunch sometime and we can talk about it in as much detail as you like.
In closing, I owe my upward mobility and career satisfaction entirely to the opportunities that a public higher education afforded me. I am here to talk about your interests in conflict, to learn about your aspirations and to help you aim high!
Robert L. Peralta, Ph.D.
Director of the Center for Conflict Management
Professor of Sociology
The University of Akron