Certificate in Conflict Transformation & Social Entrepreneurship
Make productive problem solving and leadership your secondary concentration. This certificate will complement any major or your current profession.
What is conflict transformation & social entrepreneurship?
Innovative, holistic, mindful, research-based doing designed to address a social problem in a sustainable manner. Social entrepreneurship addresses real world problems — from interpersonal to international — by doing with purpose, and actively and thoughtfully engaging with others to transform conflicts.
About the certificate
It is a free-standing* certificate.
Will help you master a range of concrete, transferable skills.
Will make you more effective in any workplace.
Aims to integrate insights from conflict transformation, social sciences and social entrepreneurship.
*Free-standing means you may enroll for this certificate whether you are a current UA student or a professional. See the recommended course sequence for course details.
What you can expect
Learn the skills that are central to finding more innovative and sustainable ways to address social and political problems and to improve your analysis of real world problems.
Core intellectual and leadership skills:
Active listening skills
Networking and team building skills
Reframing with questions
Media literacy skills
Honoring competing perspectives and conflict styles
Seeing conflict as normal and an invitation to become leaders in our own lives
Understanding the relationship between individual agency (behavior) and organizational structures
Lens shifting and code switching, perspective taking and role playing
Mindfully and empirically analyzing social and political problems
Combining our serpent and dove to see that civility without contestation is sentimental and anemic, while contestation without civility is reckless and abusive
Conflict Transformation & Social Entrepreneurship Curriculum
Required Core Course (3 credits)
Law, Mediation & Violence 3700:334
In this conflict transformation core class you will learn the basic pattern of all politics and to reframe conflicts and appreciate competing perspectives as tools to both better understand politics and transform conflicts into opportunities.
---
Choose One (3 credits)
Social Entrepreneurship 3700:333
Social entrepreneurs use conflict transformation skills to build problem solving teams able to create innovative and sustainable ways to address real world social and political problems.
Organizations, Community, and Social Action 3850:490
Here you will learn skills needed to see and understand the complex relationship between individual agency and larger organizational structures and processes, to analyze problems encountered within organizations that can be addressed through more mindful social action.
Social Inequalities 3850:320
This course examines the many ways that social inequalities and power imbalances create conflict and how better understanding these can contribute to our efforts to become leaders in our own lives.
---
Choose One (3-4 credits)
Field Methods in Cultural Anthropology 3230:460 (4 credits)
This is a hands-on experiential learning class where you will go into the community and listen, identify a problem, design and implement a research plan for gathering and analyzing data, and work with the community to transform this conflict into an opportunity.
Communication & Conflict 7600:444
Our School of Communication specializes in strategic communication in organizations, social media, and mass media. In this course they focus their expertise on the communication skills needed when there is a lot at stake.
Sociology of Law 3850:441
There is no approach to conflict transformation today that does not inescapably require us to either mobilize the law or navigate within the shadow of the law.
How to enroll
Current UA students:
Fill out the Add Certificate form and return it to the CCM director, Dr. Robert Peralta.

Once the form has been registered, you will see the program in your DPR.

The academic code is: 370016C.
Professional not enrolled at UA:
How to qualify for a CCM Scholarship
After you decide to pursue this certificate, contact the CCM director, Dr. Robert Peralta, for specific instruction on how to be considered for a scholarship.
You may automatically qualify for a scholarship.
Funds are allocated on a case-by-case basis.
You will be notified towards the end of the spring semester.
Scholarship amounts vary.
About the UA Center for Conflict Management
Preparing to change the world...
CCM is an inclusive energetic and engaged intellectual community. Our goal is to meet your educational needs, prepare you for life after graduation and inspire you to take on the life-long challenge of conflict management.
We aim to assist you in better understanding the nature of conflict and the various ways we might transform, prevent, resolve or reduce the harms associated with conflict.
For questions contact Dr. Robert Peralta, Director CCM at 330-971-5855.
---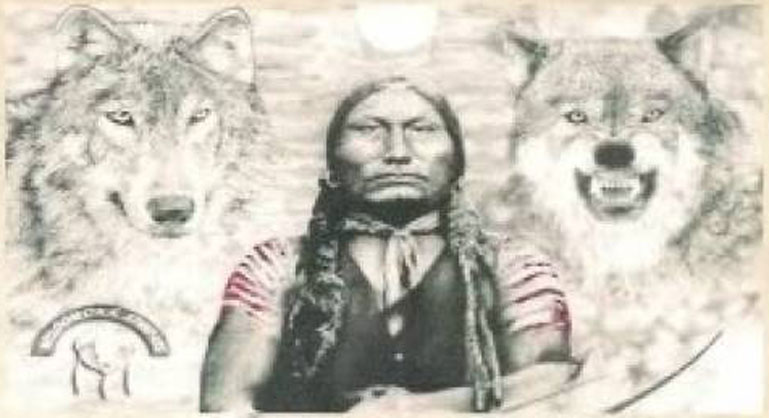 Cherokee Wisdom — Two Wolves
An old Cherokee chief was teaching his grandson about life...
"A fight is going on inside me," he said to the boy.
"It is a terrible fight and it is between two wolves."
"One is EVIL – he is anger, envy, sorrow, regret,
greed, arrogance, self-pity, guilt,
resentment, inferiority, lies, false pride,
superiority, self-doubt, and ego."
"The other is GOOD – he is joy, peace, love,
hope serenity, humility, kindness,
benevolence, empathy, generosity, truth, compassion, and faith."
"This same fight is going on inside you –
and inside every other person, too."
The grandson thought about it for a minute and then asked his
grandfather, "Which wolf will win?"
The old chief simply replied, "The one you feed."
Author unknown