Kappa of Ohio Chapter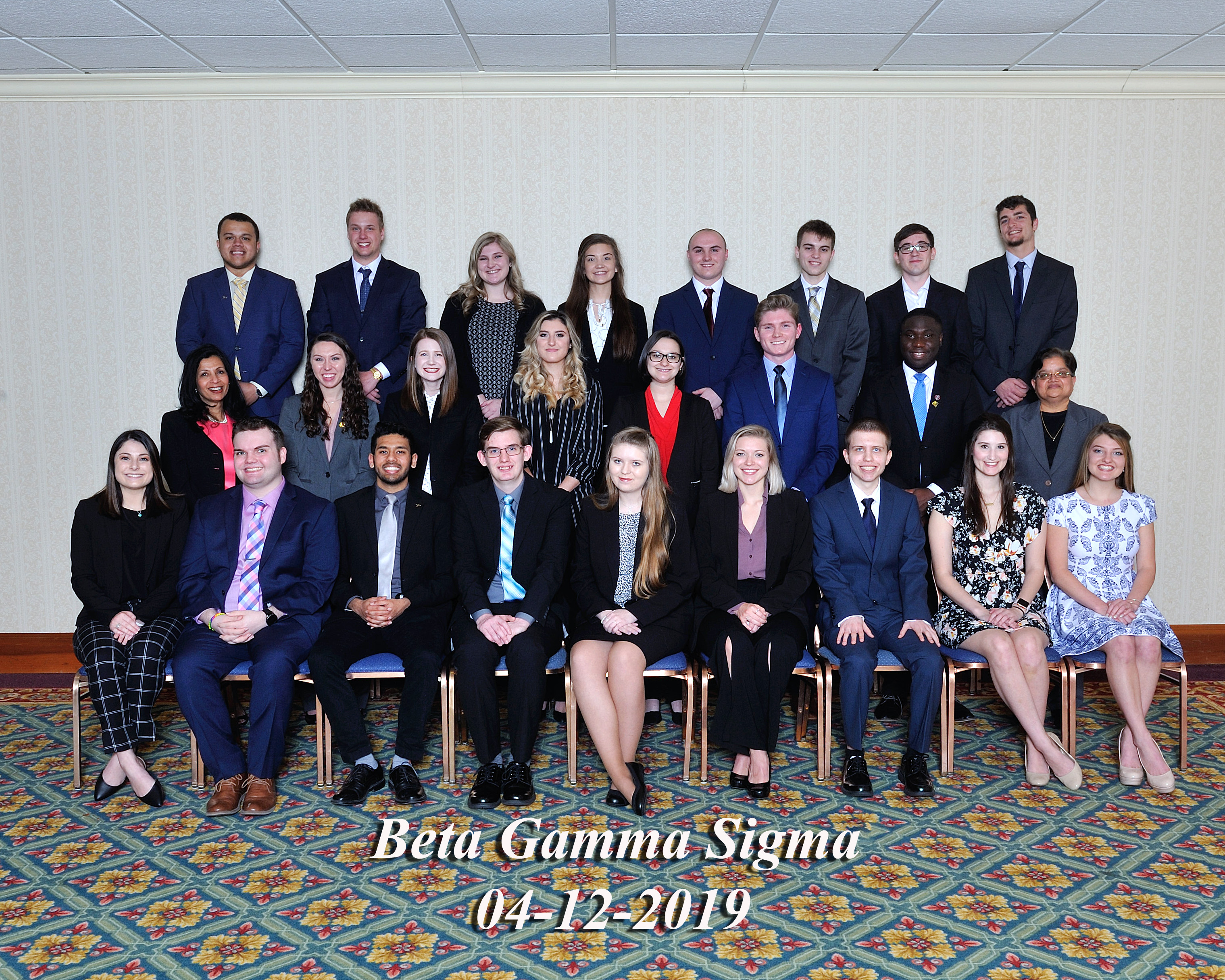 BGS Inductees at April 12, 2019 Initiation Ceremony
BGS Mission
The mission and objectives of Beta Gamma Sigma are to encourage and honor academic achievement in the study of business and personal and professional excellence in the practice of business; to foster an enduring commitment to the founding principles and values of honor and integrity; to encourage the pursuit of wisdom and earnestness; to support the advancement of business thought and to encourage lifelong learning; and to enhance the value of Beta Gamma Sigma for student and alumni members in their professional lives.
2019-2020 Beta Gamma Sigma Officers
Student President: Jennifer Cranmer
Student Vice President: Hayley Macko
student Assistant Vice President: Brady Dearth
Student Treasurer: Miya Timura
President: Dr. Ravi Krovi, Dean
Advisor: Danica Houlé
Faculty Committee:
Dr. Frederik Beuk
Dr. Edward Conrad
Ms. Suzanne Gradisher
Dr. Susan Hanlon
Dr. Michael Nelson

See also:
Eligibility
To be eligible for membership, the academic ranking of those being considered must place them in the upper 10 percent of the junior class, upper 10 percent of the senior class, or upper 20 percent of the graduating master's class. Local chapters may require higher standards. While almost 300,000 students receive bachelor's or master's degrees in business in the U.S. each year, only about 17,000 students are elected to membership in Beta Gamma Sigma.

History