THE COLLEGE TOUR
THE COLLEGE TOUR
AT THE UNIVERSITY OF AKRON
AT THE UNIVERSITY OF AKRON
The University of Akron is featured in Season 6 of The College Tour, a TV series available on Amazon Prime Video, Apple TV+, Google TV and other streaming services. Hosted by Emmy-nominated storyteller Alex Boylan, the series features the stories of students from universities and colleges across the country.
See how far you'll rise.
Here, you have opportunity. Be transformed through an education with plenty of opportunity for real-world application. Embrace the opportunity to gain the experience and confidence to be a leader in your field.
At The University of Akron, you'll find your opportunity to rise higher than ever before.
20,000+
employers recruit UA graduates
200+
undergraduate degree programs
340+
student organizations
17: 1
student-to-faculty ratio
Academics: Experience matters.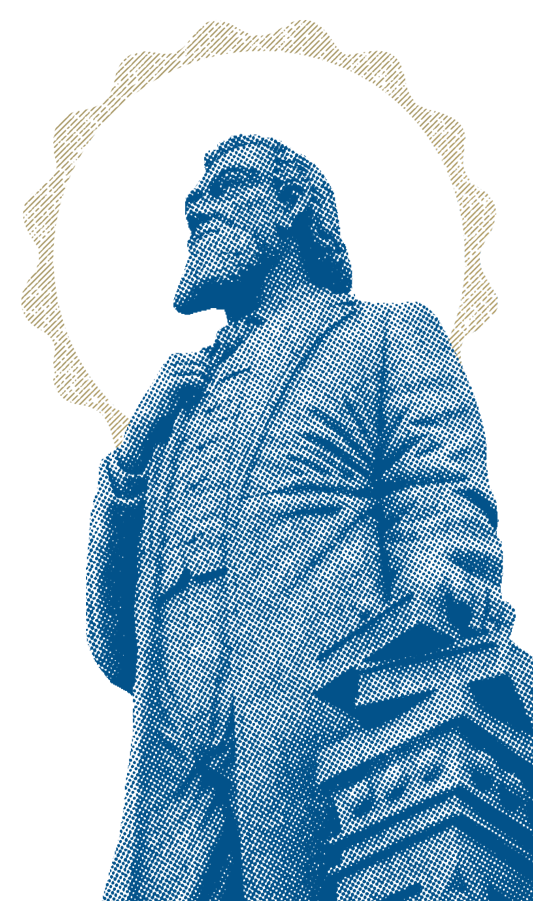 At The University of Akron, 85% of students complete at least one experiential learning opportunity prior to graduation. Maybe that's why UA has the highest paid graduates of any public school in Northeast Ohio.
1,000+ College of Business alumni hold executive positions throughout the country.
Acceptance rate to medical school is consistently above the national average – this includes medical, dental, pharmacy, physician's assistant and more.
Students who complete three semesters of engineering co-op make on average $42,000 while they are still in school.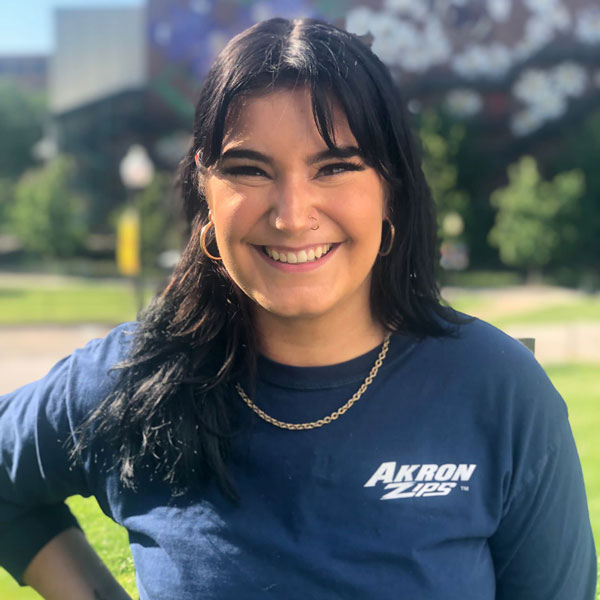 ALEX PAXITZIS
Life in Akron
In the years that biomedical engineering major Alex Paxitzis (Dayton, Ohio) spent at Akron, she tells us it wasn't just campus that she called home—it was the City of Akron.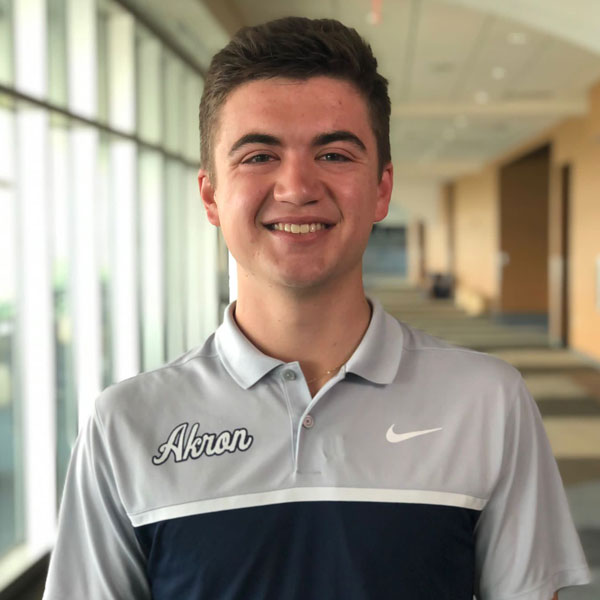 ANDREW "DREW" BIEGNER
Health and Human Sciences
New York native Drew Biegner explains how he knew Akron was the perfect fit for him – and anyone looking at the health field – as he pursues a career in physical therapy, thanks in large part to Akron's role in preparing him for his next steps.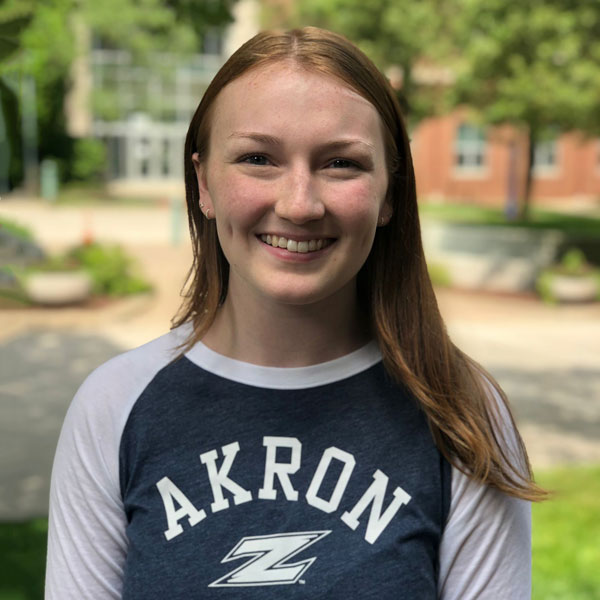 BROOKE CAMPBELL
Williams Honors College/Pre-Med
Biomedical science major Brooke Campbell (Akron, Ohio) reveals the value of being an Honors Scholar and the opportunities for growth in leadership, academics and career preparedness that awaits students in the Drs. Gary B. and Pamela S. Williams Honors College.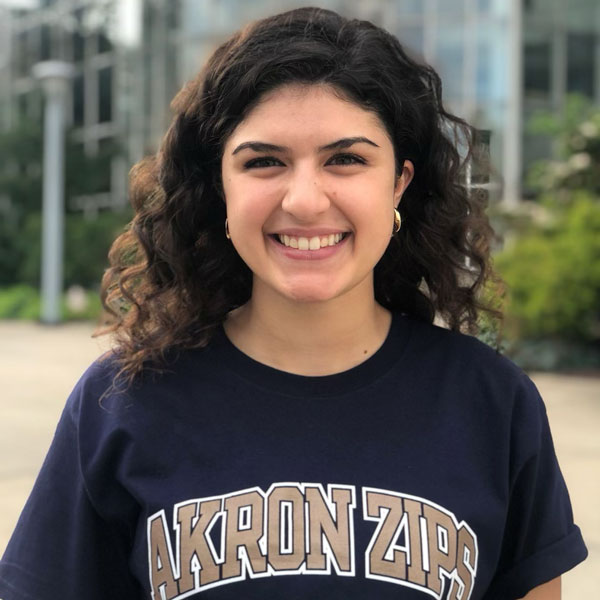 CECILIA MAINZER
Superior in STEM/Engineering and Polymer Science
In presenting the exciting opportunities for undergraduate research, Cecilia Mainzer (Hinckley, Ohio) shares how she always knew she wanted to attend The University of Akron, but her hardest hurdle was choosing which engineering field to enter.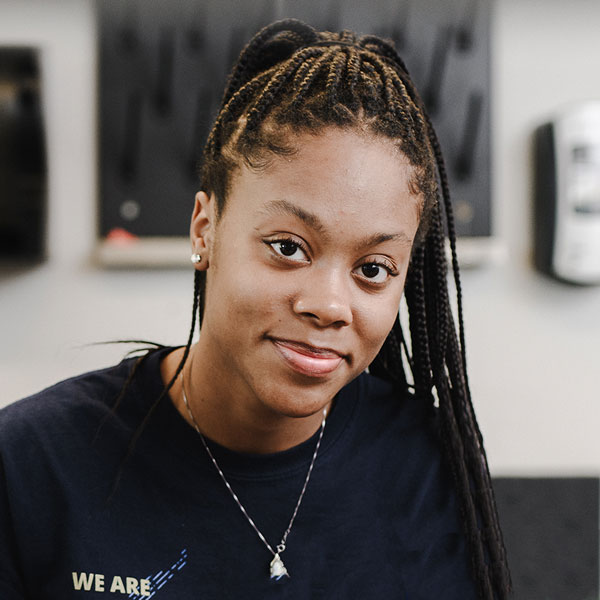 JANAY BASS
Akron Athletics
Akron track star Janay Bass (Akron, Ohio) presents her experience as a student-athlete and how her major in exercise science aids her progression simultaneously on the track and in the classroom.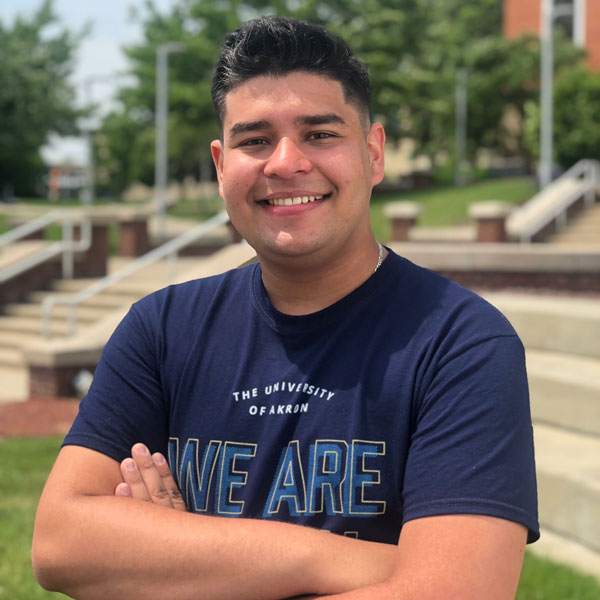 JOSE GARCIA
Student Organizations & Leadership
Electrical engineering major Jose Carlos Garcia (Tegucigalpa, Honduras) reminds us that Akron is a vibrant campus community that fosters diversity, inclusion and involvement through its more than 340 student organizations.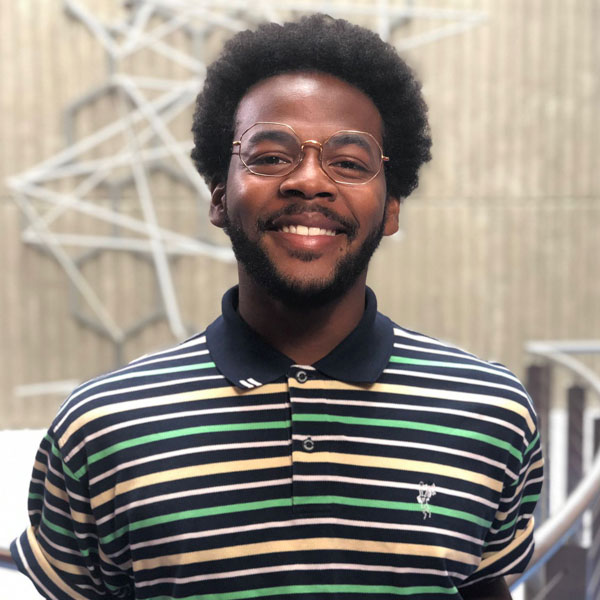 LARRY WHITE
Fine Arts at UA
Dance major Larry White (Howland, Ohio) presents how Akron's dance and fine arts programs provide excellence in teaching and experiences to build confidence in their craft, such as working with national choreographers.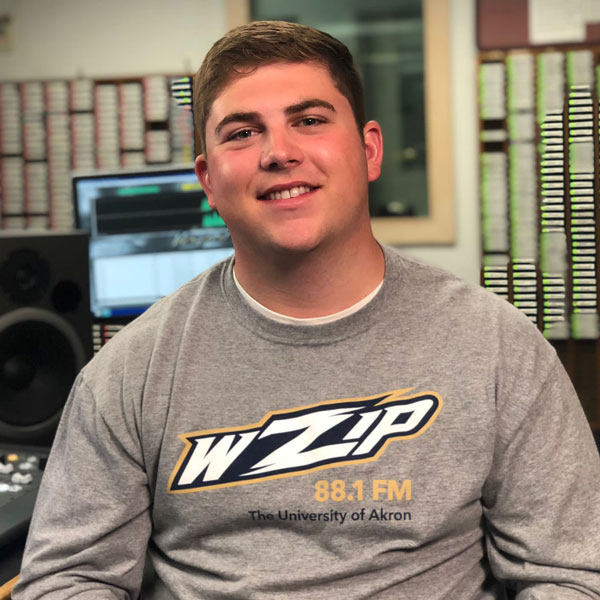 OWEN PINION
Hands-On Learning/WZIP
Akronite and communication major Owen Pinion (Akron, Ohio) shares his personal story of imagining himself being a DJ on 88.7 WZIP since he was a youngster and how that role became a reality.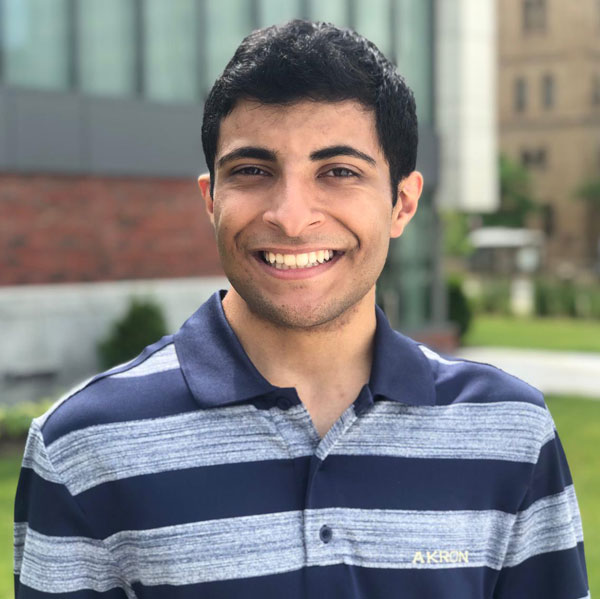 SHAREEF AWADALLAH
Career Ready and Connected/Business
Shareef Awadallah (Green, Ohio), whose major is international business, shares how his development as a student has made him feel prepared to be successful after college and in our ever-evolving business world. He is a member of the inaugural class of Goodyear Tire and Rubber Company Driving Opportunity Scholars.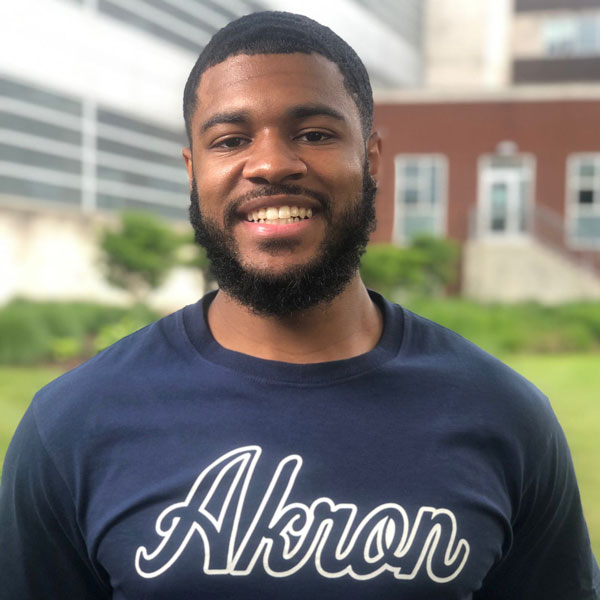 TYRONE JOHNSON
Student Support & Campus Community
Now in his third year at Akron, computer engineering student Tyrone Johnson (Columbus, Ohio) has taken advantage of the many student support services the University offers, which he shares has given him even greater confidence to finish his degree.