At your service: Police Chief Jim Gilbride
The UA Board of Trustees approved the hiring of Assistant Chief Jim Gilbride as the University's new chief of police and campus safety.
Gilbride is a two-time UA alumnus having earned a bachelor's degree in political science/criminal justice in 2005 and a Juris Doctor from the School of Law in 2010. He is also a 2013 graduate of Ohio's Police Executive Leadership College and a 2016 graduate of the FBI National Academy.
Born and raised in Akron, Gilbride has 23 years of law enforcement service, including nine years with the City of Akron Police Department (APD) and 14 with UAPD. He was promoted to lieutenant in 2012, captain in 2017 and assistant chief in 2020. He comes from a long line of public servants as his great-grandfather and uncle are former City of Akron officers and his father previously served as the City's police chief.
"I feel a deep personal connection to The University of Akron and the City of Akron," said Gilbride. "I feel honored by the opportunity to serve our campus community as chief and I look forward to working with colleagues to make the University a great place to learn, work and live."
Gilbride's first day as chief will be Oct. 16.
"On behalf of the University, I want to thank Dale Gooding for his more than two decades of service to the University of Akron community," said Senior Vice President and Chief Financial Officer Dallas Grundy. "He has been a trusted leader throughout his career and we wish him the best in his new endeavor. I also want to express my congratulations to Jim Gilbride on his promotion to chief. We are confident in his abilities to lead the department forward and are grateful for his service."
---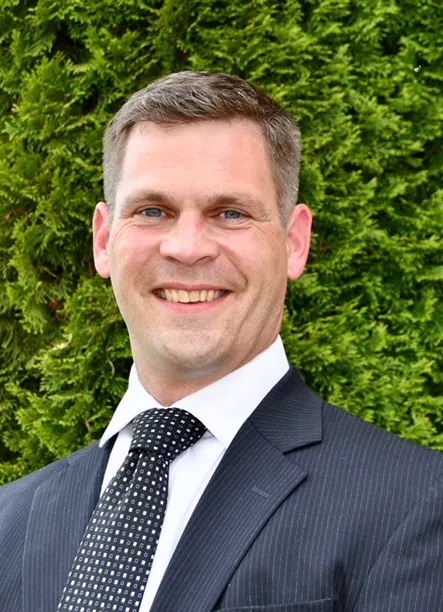 Chief Jim Gilbride
---
Organizational chart