UA REMEMBRANCE DAY
April 20 | 12:00pm | UA Remembrance Garden (Behind Buchtel College of Arts and Sciences)
Each individual leaves a legacy. Our annual UA Remembrance Day is a way for those who knew members lost within our campus community in the last year, and before, to pay their respects, as well as support one another. This year we will honor 5 students, Halo | UAPD K-9, and 332 alum, faculty, staff, and contract professionals.

It will be a two-day event, with the ceremony being on Wednesday, April 20th, beginning at 12:00pm at the UA Remembrance Garden (behind Buchtel College of Arts and Sciences). The Husein-Unternaher Service Project will be held on Friday, April 22nd.
A message from President Miller in 2021

Husein-Unternaher Service Event
Friday, April 22nd | 10:00am-12:00pm & 12:00-2:00pm
Click here to register for the UA Campus Cleanup!
If one is unable to attend on-site volunteer project this year, we encourage all members of the University community to participate in random acts of kindness in memory of their friend, colleague, or loved one.
UA Remembrance Garden
The UA Remembrance Garden is located between Bierce Library and Olin Hall. It serves as an area of reflection to remember those individuals of the University of Akron community that are Forever a Zip. Gone but not forgotten.

Why we remember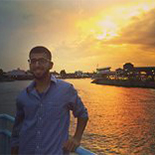 In 2015, The University of Akron family was made smaller with the loss of Zak Husein. Zak was known for always giving back to people and he worked to make the world a better place. In his honor, the entire Akron community were determined to make good of a tragic situation. In the spring of 2016 students came together and packaged meals in a healing event to help feed children in underdeveloped countries.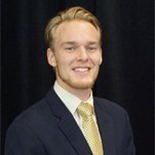 In the winter of 2016 another student death left a wound in the hearts of The University of Akron. Duncan Unternaher was another person who was passionate about helping others and again the event to help others was continued in the spring of 2017.

UA Remembrance Day has been created to forever help heal the hearts of The University of Akron and surrounding community for all those we have lost. The Husein-Unternaher Service Event is named for two students, friends who died within a year of each other, who left a lasting impression on many friends among students, faculty, staff and community. The event will also commemorate other students who are lost from the university family. ​

The goal is to provide good for the world, just the way Zak and Duncan had always wanted to do.
UA Remembrance Day is coordinated by the Undergraduate Student Government and the Department of Student Life. Questions, please contact us at 330-972-6568.
Resources for students and staff