VOCAL AND CHORAL FACULTY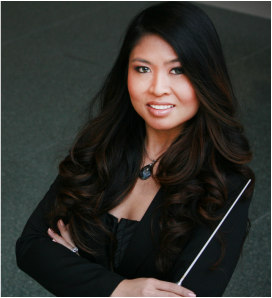 Dr. Marie Bucoy-Calavan
Director of Choral Activities
330-972-5211
mbucoycalavan@uakron.edu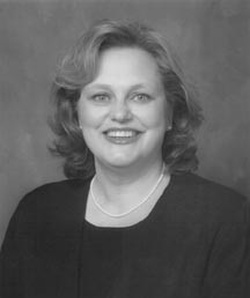 Dr. Laurie Lashbrook
Chair of UA Voice Program
330-972-2316
lashbro@uakron.edu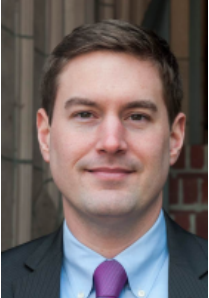 Dr. Bryan Nichols
Choral Music Education
330-972-8525
bnichols@uakron.edu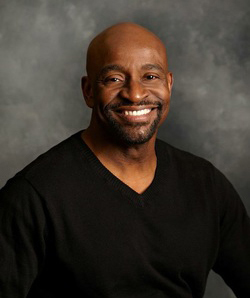 Dr. Frank Ward
Director of UA Opera Lyric Theatre
330-972-7590
fw13@uakron.edu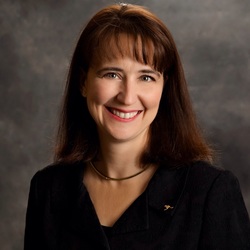 Dr. Ann Usher
Coordinator of Music Education
330-972-6923
​ausher@uakron.edu
Dr. Marie Bucoy-Calavan
Marie Bucoy-Calavan has conducted a diverse range of ensembles, from primary and secondary level choirs, to community, collegiate, and professional choruses and opera productions. This is her first season as the Chorus Director for the Akron Symphony Chorus.

She is currently the Director of Choral Studies at The University of Akron, where she conducts The University of Akron Chamber Choir, Concert Choir, and Men's Chorus, and teaches courses in undergraduate and graduate conducting and choral literature. She is also Director of the Akron Symphony Chorus and Artistic Director of Summit Choral Society, a choral organization that consists of the Masterworks Chorale and the four-choir Children's Choir Program.

Bucoy-Calavan finished her Bachelor of Arts in Music and Master of Music in Choral Conducting at California State University, Fullerton, serving as the Graduate Assistant Conductor of both the University Singers and Chamber Choir. She completed her Doctorate of Musical Arts in Choral Conducting at University of Cincinnati, College-Conservatory of Music, where she directed the University of Cincinnati Men's Chorus and taught introductory courses and private lessons in conducting for undergraduate students.

She has prepared and performed with symphonic choruses under the batons of Carl St. Clair, Bramwell Tovey, John Williams, Eric Whitacre, Keith Lockhart, John Mauceri, Steven Mercurio, Louis Langrée, John Nelson, and John Alexander in distinguished venues, including Walt Disney Concert Hall, Hollywood Bowl, and the Liszt Academy in Budapest, Hungary. Bucoy-Calavan has continued her conducting training with Robert Porco, Robert Istad, Earl Rivers, Mark Gibson, Craig Hella-Johnson, Patrick Dupré Quigley, Ragnar Bohlin, Jerry Blackstone, Paul Rardin, Jacques Lacombe, David Hayes, Arthur Fagan, William Dehning, and Elmer Thomas. In addition, Bucoy-Calavan placed second in the 2013 American Choral Directors Association National Choral Conducting Competition, held in Dallas, Texas.

Bucoy-Calavan has an affinity for conducting and preparing choral-orchestral masterworks, having served as the Assistant Conductor to Robert Porco for the May Festival Chorus, the symphonic chorus for the Cincinnati Symphony Orchestra. She has also conducted various opera performances in California and Ohio, including Gaetano Donizetti's Elixir of Love and Wolfgang Amadeus Mozart's Le Nozze di Figaro and Cosí fan tutte.

Bucoy-Calavan also appears as a guest clinician and conductor for honor choirs and masterclasses, both regionally and nationally. Most recently, she was invited to serve a residency teaching conducting and American choral music at the Hochschule für Musik und Theatre in Munich, Germany.

She serves on the National Board of Directors of Chorus America and as University Repertoire and Standards Chair of the state organization, Ohio Choral Directors Association.

Her research interests lies in conducting pedagogy and its unification among choral, orchestral, and wind ensembles.
Dr. Laurie Lashbrook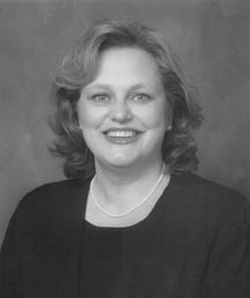 Dr. Laurie Lashbrook is Assistant Professor of Music and Chair of the Voice Area at the University of Akron's School of Music in the College of Fine and Applied Arts. In addition to Applied Voice, she also teaches Song Literature, Advanced Song Literature, and Diction for Singers I and II. She also serves as faculty advisor to the Student Chapter of NATS.

Dr. Lashbrook received her Master of Music degree in Voice Performance from The Boston Conservatory of Music and her Doctor of Musical Arts in Voice Performance with a minor in Music History from The University of Nebraska-Lincoln. Her dissertation is entitled Obtaining Balance in the Vocal Studio: Healthy Steps to Interdependence Through Creating Adult-to-Adult Relationships Between Student and Teacher. She has done continued studies at The Eastman School of Music and The Oberlin Conservatory of Music. She has studied voice and coached with Elisabeth Phinney, Martina Arroyo, Robert L. Larsen, and John Wustman. Dr. Lashbrook has appeared in the opera roles of Donna Anna and Donna Elvira in Mozart's Don Giovanni, Countess Almaviva in Mozart's Le nozze di Figaro, and Tosca in Puccini's Tosca. She has also appeared in The Saint of Bleecker Street, Summer and Smoke, and Der Fliegende Hollander. In addition, Dr. Lashbrook has sung as a recitalist and with numerous orchestral and choral groups in Massachusetts, Iowa, Nebraska, South Dakota, Michigan and Ohio. She has performed in the Czech Republic while part of a cultural tour of that nation and as a result, has developed an interest and expertise in the music of Czech composers, particularly Dvorak, Smetana and Janacek. She has lectured at Czech Elderhostals on "The History of Art Music of the Czech Republic" and given voice recitals and lecture recitals on the music o f 19th and 20th century Czech composers.

Dr. Lashbrook has won a number of competitions and awards including The Thelma and J. Edmund Miller Artist Award, National Association of Teachers of Singing Artist Award (NATSA) regional auditions, and Metropolitan Opera auditions. She has been recognized for the rich quality of her soprano voice and the wide range of literature she is able to perform. She has sung with the Des Moines Metro Opera, the Omaha Symphony Chamber Orchestra, the Lincoln Orchestra Association, Abendmusik: Lincoln, The University of Akron Orchestra, Saint Paul Choral Society and VOCI. Dr. Lashbrook has also been sought out for her teaching expertise and educational experience. She is a member of The National Association of Teachers of Singing and has served on the Board of the Buckeye Chapter of The National Association of Teachers of Singing. She had adjudicated vocal competitions in Nebraska, Indiana, Ohio and Michigan, and has been a masterclass presenter in Nebraska, Michigan and Ohio. She also has coached, performed and lectured for the summer Bel Canto program at the historic Ramsdell Theater in Manistee, Michigan. One of her colleagues from the University of Akron wrote: "She is a master teacher in every sense. Her students are winning the major vocal prizes in the region, principal solo assignments in various organizations as well as performing our most impressive senior and graduate recitals.

Her students are devoted to her and she is our most attractive voice teacher in terms of recruitment." A former student, now studying for her Doctor of Musical Arts degree at Arizona State University writes: "There are few teachers who are as dedicated to both their subject matter and their students as Ms. Lashbrook. She thoroughly enjoys singing and her positive attitude constantly comes through in her teaching. Her dedication and her superb musicianship have help me immensely."
Dr. Bryan Nichols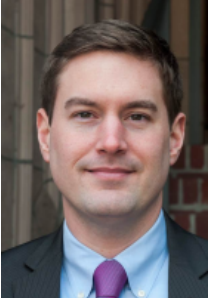 Bryan E. Nichols is an Assistant Professor of Music Education at The University of Akron, where he teaches undergraduate methods classes and supervises student teachers. Dr. Nichols has a variety of teaching experience at all levels, including extensive experience as a middle school and high school choral director. He has supervised student teachers in Washington and Ohio and assisted students with new Teacher Performance Assessment for certification. He has been active with local and state organizations of NAfME and ACDA. He served on the Future Directions Committee for the Kentucky Music Educators Association was the Region 4 Choral Chair. He was the high school R&S Chair for the state of Kentucky, where his choirs consistently received superior ratings, performed for the Kentucky Music Educators Association, and toured all regions of the country. He has commissioned five works and gave joint performances with many choirs including the Indianapolis Children's Chorus and the Minnesota Boychoir.

Dr. Nichols has been published in the Journal of Music Teacher Education, UPDATE, Contributions to Music Education, General Music Today, and the Choral Journal. He serves on the Advisory Board for the Music Educators Journal. His scholarly interests include singing accuracy, music teacher education, and sight-singing pedagogy. He has presented his work at both national and international conferences. Dr. Nichols earned the Bachelor of Music in Music Education from the University of Kentucky, the Master of Music Education from Florida State University, and the PhD from the University of Washington.
Dr. Frank Ward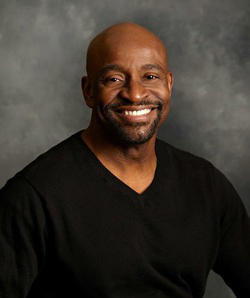 Dr Frank Ward, Jr. (bass-baritone) is a versatile performer in recitals, opera and oratorios. Ward is a sought-after performer who has appeared in recent productions of The Barber of Seville, The Marriage of Figaro, Candide and The Magic Flute. Wrote one critic, "Bass-baritone Frank Ward was superb in the comic role of the drunken servant Gelone. His incisive phrasing, full tone and pointed diction made his scenes amusing." Ward made his European debut singing the role of Don Bartolo in Rossini's The Barber of Seville in Rome, Italy with Opera Estate. Recently, Ward has been singing multiple performances in the role of Ned in Scott Joplin's opera Treemonisha with the Paragon Ragtime Orchestra.

A Native of Richmond, Virginia, Ward holds degrees from Morehouse College and The University of Michigan. Critics have praised Ward's "careful attention to diction," and his 'great vocal agility and treatment of ornamentation." Critics have also reveled in how his stage presence "…married showmanship with vocal technique to a great advantage." Of one performance, Pulitzer Prize winning poet W.D. Snodgrass wrote, "Frank Ward truly knows how to present a song."
Dr. Ann Usher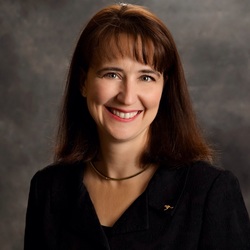 Ann Usher is a Professor of Music at The University of Akron and Coordinator of Music Education, where she teaches graduate and undergraduate choral music education classes. In 2012-13 she also served as Interim Director of the School of Dance, Theater, and Arts Administration. Prior to joining the Akron faculty, she taught public school choral music for eleven years, specializing in the middle school level.

In addition to her university duties, Dr. Usher also directs the Cleveland Orchestra Children's Chorus. This select treble choir of 5th - 9th graders performs throughout the year with the Cleveland Orchestra and the Cleveland Orchestra Chorus at Severance Hall. During the summer, the chorus performs at the Blossom Music Festival. The Cleveland Orchestra Children's Chorus also performed for the OMEA Professional Conference in 2003 and the OCDA Summer Conference in 2009.

Dr. Usher served on the Ohio Music Education Association (OMEA) Adjudicated Events Committee from 1999-2013 in many roles, including chair of the committee. She was district president for OMEA District VII, and is an active adjudicator for OMEA in voice and piano. With Dr. Laurie Lafferty, she co-chaired the 2006 OMEA North Coast Professional Conference which involved over ten thousand teachers, students, clinicians, and exhibitors. She served for six years as the Junior High Repertoire and Standards Chair for Ohio Choral Directors Association and four years as the Youth/Student Activities chair for OCDA. Active as a clinician and adjudicator, Ann Usher holds a bachelor of music education degree from the University of Northern Iowa, and a master of music degree in choral conducting and a doctorate in music education from Kent State University. Ann lives in Medina, OH, with her husband, Tom, daughter Kelsey, and twin boys Adam and Logan.