Akron Law tops Ohio public law schools for highest pass rate on Feb. bar exam
05/03/2023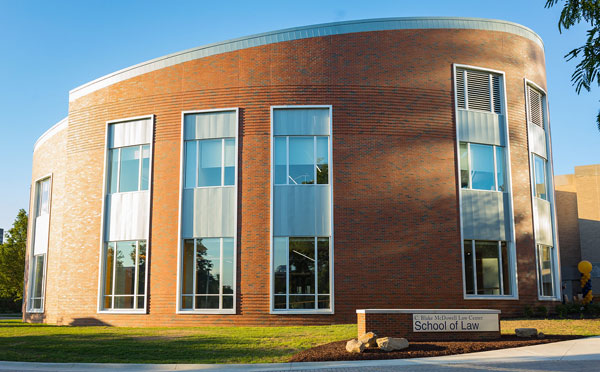 The west wing of the University of Akron School of Law's C. Blake McDowell Law Center.
The University of Akron School of Law was first among Ohio's six public law schools for the highest pass rate on the February 2023 Ohio bar exam for both first-time takers and all takers. This marked the third time in the last five years that Akron Law had the highest pass rate for first-time takers among the public law schools. Among all nine Ohio law schools, Akron tied for first for all takers and was fourth for first-time takers on the February exam.
These results are even more notable given that Akron Law had the highest number of both first-time takers and all takers among the nine law schools.
"I want to recognize the hard work of all our graduates who prepared for the February bar exam," said Akron Law Dean Emily Janoski-Haehlen. "And I want to especially congratulate the 34 graduates who passed this bar exam.
"I also want to thank our terrific Academic Success professionals for their above-and-beyond efforts to help our February test takers prepare for the exam. Many thanks also to our faculty and other staff members who helped our February test takers.
"As pleased as we are with these results, our goal is for every one of our graduates to pass the bar on their first try," she continued. "And we believe this is a realistic goal. Over the last several years we've further strengthened our bar-passage program, and I think these results reflect that. The enhanced program provides students with comprehensive and tailored support services beginning before their first class and continuing throughout their time at Akron Law and until they pass the bar exam.
"We are also proud of our class of 2022 graduates and our Career Services department for our latest employment results. The class's employment rate at 10 months after graduation was 95%."
View the complete results of the Ohio February bar exam at the Ohio Bar Examiners website.