This Summer at Akron Law
06/26/2013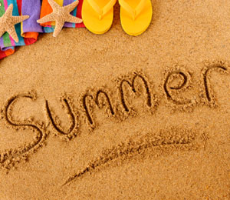 Classes are over for the semester, but students continue to fill the halls of Akron Law. Between current students who are enrolled in summer classes and recent graduates who are preparing to take the Bar Exam, many students are just as busy now as they are during the regular semester.
Students have an opportunity to enroll in one or more of the 23 courses being offered this summer. Course offerings include Property; Legal Analysis, Research, and Writing; Basic Business Associations; Payment Systems; Secured Transactions; Alternative Dispute Resolution; Financial Accounting; Wills, Trusts and Estates; Trial Advocacy; a variety of clinical seminars; and seminars in Biodiversity/Climate; School Law; Law, Morals & Ethics; Immigration Law; and Public Health Law and Bioethics.
The Ohio Bar Exam will take place July 30 – August 1, 2013. The 152 Akron Law Alumni who have registered to sit for a Bar Exam this July are immersed in bar preparatory courses, stacks of review books, and an abundance of caffeine! A team of Akron Law staff will travel to Columbus this July to provide support for the Akron Law alumni taking the Ohio Bar Exam.