Akron Law partners with AccessLex to increase opportunities for applicants from underrepresented backgrounds
01/11/2023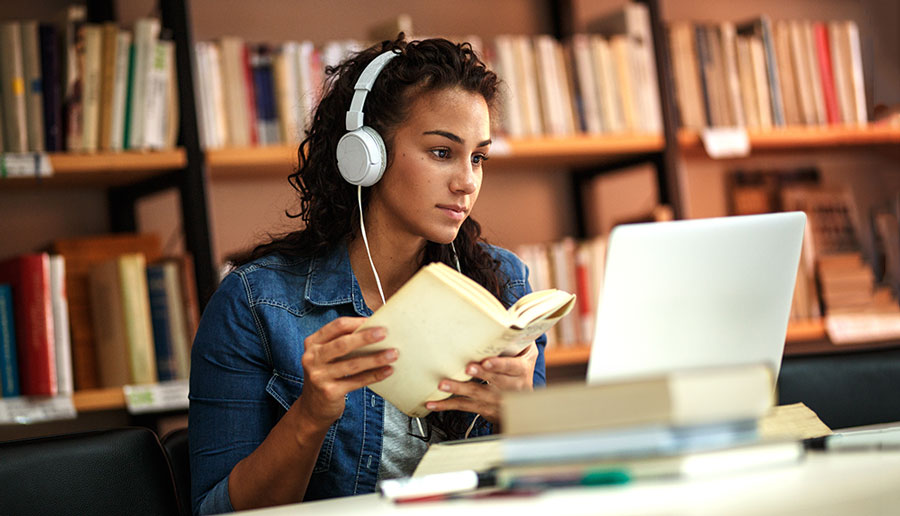 The University of Akron School of Law has partnered with AccessLex Institute to broaden access to legal education to promising applicants through the LexScholars Post-Baccalaureate Program (LexPostBacc). Through LexPostBacc, participants (called Scholars) are exposed to a yearlong law school prep curriculum designed to position them to thrive as law students.
"Almost every admissions cycle, we have a number of applicants from backgrounds that are underrepresented in law school and in the legal profession who, for various reasons, we believe would benefit from additional preparation prior to starting law school," said Akron Law Associate Dean, Administration and Enrollment Management Barbara DiGiacomo. "AccessLex Institute's LexPostBacc program will provide us with a means of offering qualified applicants deferred admission to Akron Law, a renewable scholarship, an annual stipend, and a one-year law school preparatory program."
LexPostBacc is an innovative diversity pathway program that is directly focused on preparing aspiring law students from underrepresented backgrounds for the academic and financial rigors of law school.
The inaugural cohort of 79 Scholars enrolled in summer 2022 and were referred by 29 law schools. The 2023 cohort will begin the program in July 2023. The 12-month online curriculum will focus on LSAT preparation, building analytical and critical thinking skills, and financial education. There are no program costs, either for law schools or Scholars.
"We've set an initial goal of referring at least two applicants each year to the LexPostBacc program, and we'd be delighted to have additional applicants who meet the criteria," DiGiacomo said. "We hope prospective candidates will consider what a beneficial opportunity this program could be for them. The prep courses will not only make them better prepared for the rigors of law school but may also enable them to raise their LSAT scores, which should enhance scholarship offers."
She added that it's important to note that students cannot apply directly to LexPostBacc. "Prospective law students need to be referred by a law school they have applied to. We are happy to discuss students' potential qualifications for the program as they are considering applying to Akron Law."
Scholars who successfully complete the LexPostBacc curriculum will receive fall 2024 admission, a non-conditional, renewable scholarship of at least 20% tuition, a $3,000 stipend from AccessLex Institute, and access to a Helix Bar Review by AccessLexSM course, upon graduation.
"We're proud to partner with Akron Law and law schools across the country to help prepare their future students for success," said Executive Director of AccessLex Center for Legal Education Excellence Aaron N. Taylor.
"Through LexPostBacc, AccessLex and partnering law schools offer Scholars the opportunity to develop core knowledge and skills while also lowering their cost of law school attendance," Taylor said. "The goal is to position Scholars for success at every stage of their progression to the legal profession. The program is rigorous; not every Scholar will successfully complete it. But those who do will be ready to thrive as law students with support from their law school and AccessLex."
For more information, visit the LexPostBacc webpage. For information about this or other Akron Law University partnerships, visit UA Law Admissions or email lawadmissions@uakron.edu.