Law School to recognize outstanding alumni at awards event
04/07/2022
The University of Akron School of Law will hold an event to celebrate the retirement and portrait unveiling
The University of Akron (UA) School of Law will recognize its 2021 outstanding alumni, student and faculty award recipients at the Akron Law Alumni Association (AALA) Annual Awards event on Friday, May 13, from 7:30-9 a.m. in the Jean Hower Taber Student Union Ballroom, 309 Carroll St., on the UA campus. Following the event, a complimentary professional conduct CLE will be offered at the School of Law's Brennan Courtroom.
Questions?
Contact Andreas Ellis at ellis@uakron.edu or (330) 972-5298
---
Outstanding Alumni Awards
Criteria: An honoree must be a living graduate of Akron Law who has demonstrated service to Akron Law, the community and/or profession; possesses outstanding professional accomplishments; and consistently demonstrates professional integrity. See biographies further below.
The John R. Quine Award
This award is presented annually to an adjunct professor of law who has most successfully combined a practical approach to the teaching of law with a scholarly approach to the private practice of law.
Barbara J. Vimont '05, Director, Compliance and Privacy at Akron Children's Hospital; teaching Compliance Program Development and Health Law
Student Leaders
Student Bar Association President
Christopher Pace
Akron Law Review Editor-in Chief
Dominie Burwell
The Thomas G. Byers Memorial Award Faculty Practical Publication
Professor Tracy A. Thomas
The Thomas G. Byers Memorial Award Faculty Scholarly Publication
Professor Camilla A. Hrdy
---
Outstanding Alumni Award Recipient Biographies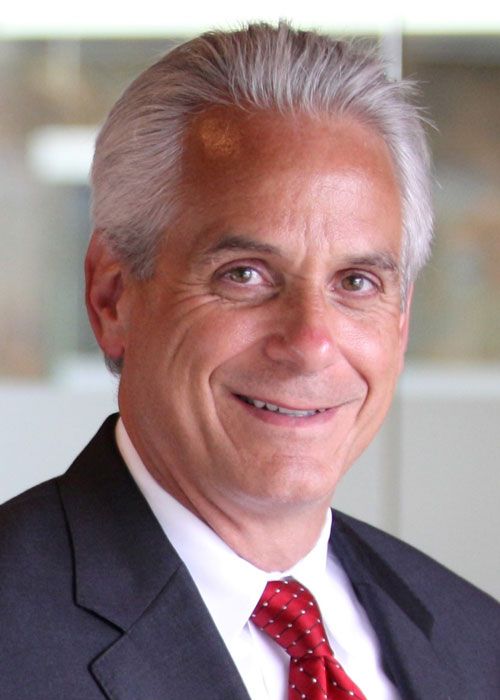 Steven A. Dimengo
Steven A. Dimengo is the managing partner of the Akron-based law firm of Buckingham, Doolittle & Burroughs, LLC. His practice primarily includes consultation and representation with respect to Ohio and federal tax law matters. He is actively involved in representation before the Ohio Tax Commissioner, the Ohio Board of Tax Appeals and the Supreme Court of Ohio. He is admitted to the United States Tax Court and the Federal District Court. Dimengo is routinely engaged to structure proposed transactions in a manner to obtain optimum tax minimization.
Dimengo is a certified public accountant. He earned a Bachelor of Science in accounting, magna cum laude, and a master's degree in taxation from UA and a Juris Doctor, cum laude, from Akron Law. He has written various tax articles appearing in The Ohio CPA Journal, The Ohio Tax Review, the Akron/Canton Chapter of the Ohio Society of CPA's Newsletter, The Journal of Multistate Taxation and Incentives (a national publication in which he published two articles), the Small Business News, The Akron Tax Journal, the University of Akron Law Review and the Buckingham, Doolittle & Burroughs publications, The Advisor and BDB Business Compass.
He has been recognized by Crain's Cleveland Business as a Notable in Law in 2022 and in Inside Business Magazine since 2001 as a Leading Lawyer in Northeast Ohio in Tax Law, as voted by his peers; listed in The Best Lawyers in America® 2003-2022 editions and named in Best Lawyers in America® "Lawyer of the Year" for Tax Law 2017; named "Akron Best Lawyers Tax Law Lawyer of the Year" (2012); recognized as one of Ohio's Super Lawyers™ 2004-2022, as voted by his peers; listed in Northern Ohio Live - Ohio's Top Lawyers for 2003; recognized as one of the "Top Attorneys in Business Services" (Tax) in the 2009 Corporate Counsel Edition of Super Lawyers™; and has a Martindale-Hubbell Rating of AV® Preeminent™, which indicates very high to pre-eminent legal ability and very high ethical standards as established by confidential opinions from members of the Bar.
Dimengo is a member and participant in the Akron and Ohio State Bar Associations, Chair of the Ohio State Bar Association Sales and Use Tax Committee, as well as a member of the Ohio Society of CPAs and past-Chair of the Ohio State Bar Association Taxation Committee. He was an adjunct professor of state and local taxation at UA in its Master of Taxation Program from 1993 - 2021. He was the recipient of the Dr. Frank L. Simonetti Distinguished Alumni Award from UA's College Of Business (2015). He served on the Buckingham, Doolittle & Burroughs, LLC Board of Managers (2000-2004; 2008-2009). Additionally, he previously served as the Business Practice Group Leader (2006-2008) and as the Department Head of the Taxation & Employee Benefits Section of the Business Practice Group (1995-2006 and 2009-2018).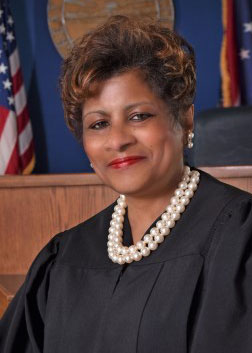 Judge Annalisa S. Williams
Judge Annalisa S. Williams graduated with honors from Kent State University in 1977 with a Bachelor of Arts in Political Science. She received a master's degree from The University of Akron in urban studies in 1980 and her Juris Doctor degree from The University of Akron School of Law in 1984.
Williams is a former assistant director of law, serving both the criminal and civil divisions; a former Domestic Relations referee; a corporate and governmental manager; a nationally trained mediator; and a former commissioner and chair of the Summit County Human Resources Commission. She worked in the private practice of law from 1992 until 2003. As an attorney, she practiced in the areas of criminal, juvenile, domestic relations, bankruptcy and probate law.
Williams was elected to the Akron Municipal Court on Nov. 4, 2003 and was reelected in 2005, 2011 and 2017. She was selected by her colleagues to serve as the presiding/administrative Judge in 2008, 2012 and 2017. Since 2005, Williams has presided over the Mental Health Court and has received community and national recognition for her involvement. She is passionate about persons suffering from mental illness and their unique circumstances within the criminal justice system. As a result of her pursuit of this passion, the Akron Municipal Mental Health Court was designated one of five original learning sites by the Bureau of Justice and Assistance and the Council of State Governments. This designation allows other Courts to learn how to operate a Mental Health Court from Akron Municipal Court. Williams co-presided over OVI Court from 2009-2012 and again from 2017-2018. She also presides over the Forensic Assertive Community Treatment Program (FACT). Williams has also developed many programs within the Akron Municipal Court, such as the Reading Advancement Program and the Peace of Mind Program which earned the Ohio State Bar Association's 2018 Innovative Court Programs and Practices Award.
In 2015, the Ohio Supreme Court appointed Williams as a member of the Commission on Specialized Dockets. In 2017, she was appointed by the Ohio Supreme Court to be a member of the Judicial College.
Williams is committed to the community and her profession. She has served on numerous judicial task forces, professional organizations, and community and civic boards. She has also received numerous humanitarian and community service awards for her service to the legal profession.
Williams has been active with the Akron Bar Association, serving as a past elected trustee, past chair of the criminal law committee and a member of the Municipal Courts Committee. While serving as the Criminal Law Chair, she created the Clothes for Clients program to assist with providing court appropriate clothing for criminal defendants. She is a lifetime member of the NAACP, a lifetime member of Girl Scouts of America, a lifetime certified Bridges out of Poverty Trainer, and a member of Delta Sigma Theta Sorority, Inc.
In 2020, she was selected as the Kent State University Alumni Association's Distinguished Alumni Award recipient for the year. The Distinguished Alumni Award honors exceptional alumni who have made outstanding contributions in their chosen profession and demonstrated extraordinary service to their community. In 2022, Williams received the Delta Sigma Theta Sorority, Inc. Change Maker Award, the Centennial 2022 Akron Law Outstanding Alumni Award, and the Girl Scouts of North East Ohio Woman of Distinction Award.
In 2021, she joined the Kent State University Alumni Association's National Board of Directors. Her appointment was effective July 1, 2021.
An Akron resident, she is married to Michael D. Williams and they have two adult children.
---
Contact Andreas Ellis with questions at ellis@uakron.edu or (330) 972-5298