ADVOCACY & ETHICS RESEARCH
FACULTY PROFILE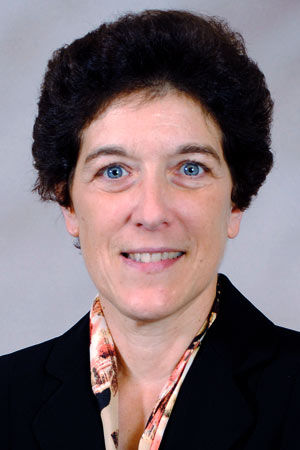 Bernadette Genetin
Bernadette Genetin publishes in the area of Civil Procedure. Her most recent work has addressed the Supreme Court's new approach to personal jurisdiction, as well as various settlement issues in the class action context, such as agency issues, coupon issues (CAFA) and the role of counsel.
RECENT NEWS
Tracy Thomas was appointed to the editorial board of the new SSRN Remedies Journal, included as a panel of leading Remedies treatise and casebook authors.
Dana Cole spoke on "Psychodrama and the Art of Persuasion" for a conference at the University of Wyoming College of Law.
Marge Koosed published Trying to Get it Right – Ohio, From the Eighties to the Teens, 43 Hofstra Law Review 783-832 (2015), as part of a multi-volume Symposium celebrating the ABA Guidelines and Standards for Performance of Counsel in Capital Cases.
Bernadette Genetin published The Supreme Court's New Approach to Personal Jurisdiction, 68 SMU LAW REVIEW 107 (2015).
FACULTY
Ethics
Martin Belsky
John P. (Jack) Sahl
Advocacy/Litigation
Dana Cole
Bernadette Genetin
Joann Sahl
Tracy Thomas
Legal Writing
Michael Gentithes
Emeritus faculty:
Margery Koosed
Related area faculty:
Richard Lavoie (Tax Ethics)
---
CENTER
ABOUT ADVOCACY & ETHICS SCHOLARSHIP
Scholarship in the area of advocacy and ethics addresses a wide-ranging array of topics essential to the pursuit of justice and the continual improvement of the legal process. The fields addressed here range from civil and criminal procedure to evidence to lawyers' and judges' ethics to legal writing and trial practice and beyond.
RECENT PUBLICATIONS
Margery M. Koosed: Trying to Get it Right - Ohio From the Eighties to the Teens, 43 Hofstra L. Rev. 783 (2015)
Bernadette Bollas Genetin: The Supreme Court's New Approach to Personal Jurisdiction, 68 SMU L. Rev. 107 (2015)
John P. Sahl: Lawyer Ethics and the Financial Action Task Force: A Call to Action, 59 N.Y.L. Sch. L. Rev. 457 (2014-2015)
Matthew J. Wilson: Japan and Civil Jury Trials: The Convergence of Forces (Edward Elgar Publishing 2015)
Samuel P. Baumgartner: Recent Reforms in EU Law: Recognition and Enforcement of Foreign Judgments, 97 Judicature 188 (2014)
Sarah Morath: From Awkward Law Student to Articulate Attorney: Teaching the Oral Research Report, 27 The Second Draft 6 (Fall 2013/Winter 2014).
Sarah Morath: They Know Their Colors: Using Color-Coded Comments to Facilitate Revisions, XXI The Law Teacher 6 (Fall 2014).
John P. Sahl: Cracks in the Profession's Monopoly Armor, 82 Fordham L. Rev. 2635 (2014).
John P. Sahl: 2014 Update: What Every Entertainment Lawyer Needs to Know - How to Avoid Being the Target of a Legal Malpractice Claim or Disciplinary Action, in I Counseling Clients in the Entertainment Industries 1069 (2014).
Elizabeth A. Shaver: LRW's The Real Word: Using Real Cases to Teach Persuasive Writing, 38 Nova L. Rev. 277 (2014).