Carolyn L. Dessin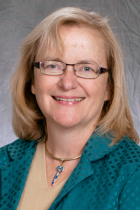 ---
Biography
Carolyn L. Dessin is the Aileen McMurray Trusler Professor of Law at The University of Akron School of Law.
She earned her B.M.Ed., magna cum laude, from Temple University, M.M. from Westminster Choir College and J.D., magna cum laude, from Villanova University, where she was editor-in-chief of the Villanova Law Review and a member of the Order of the Coif.
Professor Dessin teaches Individual Taxation, Elder Law, Wills, Trusts and Estates, Contracts and Drafting for Estates.
Her bar admissions include Pennsylvania and the U.S. Court of Appeals for the Third Circuit, and she is a member of the American Bar Association. Professor Dessin's research focuses on elder law, probate law and commercial law, and she is an expert in elder law and elder abuse.
Her recent articles include "Protecting the Older Client in Multigeneration Representation" (38 Family L. Q. 247-268 (2004)) and "Financial Abuse of the Elderly: Is the Solution a Problem?" (34 McGeorge Law Review 267 (2003)).
Prior to joining the Akron Law faculty in 1999, Professor Dessin was an Associate Professor at the Widener University School of Law and a Visiting Associate Professor at the University of Idaho School of Law.
She began her career as a law clerk for The Honorable Collins J. Seitz in the U.S. Court of Appeals for the Third Circuit and as an associate for Morgan, Lewis & Bockius in Philadelphia, Pa.
---
Publications
---