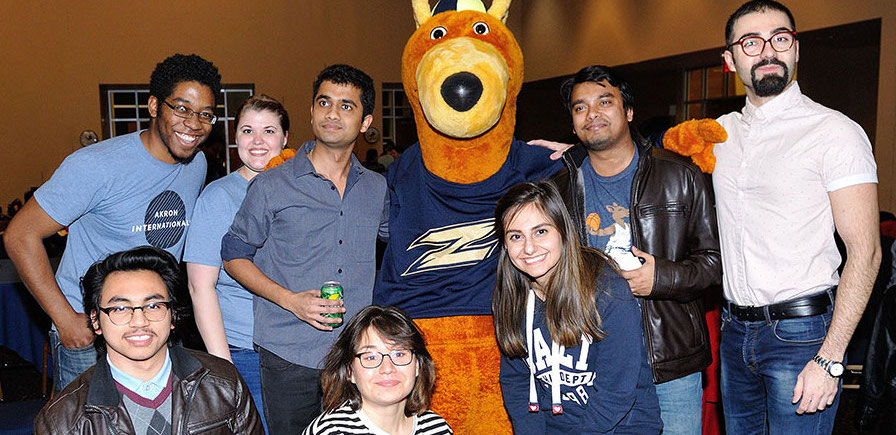 Plan your Arrival to The University of Akron
We are eager to welcome you to Akron and assist you in achieving your academic and career goals!
Please read this page carefully and follow the steps below to ensure you are fully prepared for your travels to The University of Akron and our region.
---
Note to admitted students:
Intent to enroll:
If you need to defer:
---
Arrival dates to plan around
Arriving to the U.S.
F-1 or J-1 students, are permitted to enter the United States up to 30 days before the start of your program.
When you must be on campus for orientation
Orientation on campus is mandatory for ALL new international students INCLUDING those transferring from another U.S. institution. Please purchase your flights accordingly.
On-campus orientation for students starting in Spring 2020 is on January 8, 2020.
---
Information to help prepare you for Akron:
Section 1 | Before you Arrive
Immigration: Get your I-20 or DS-2019
Getting to Akron
Choose housing
Pre-purchase bedding & towels
Set up your UA email
Confirmation fees
For undergraduate students only
---
Section 2 | Orientation & Class Registration
Online orientation
On-campus orientation
Class registration
Vaccinations and Tuberculosis (TB) testing
---
Section 3 | After you arrive
Required immigration check in
Health insurance
Paying bills
Banks
Cell phone
Updating your personal information and emergency notifications
---
Section 4 | Other Information
For parents
For students under 18 years old
For Global Nomads/Third Culture Kids