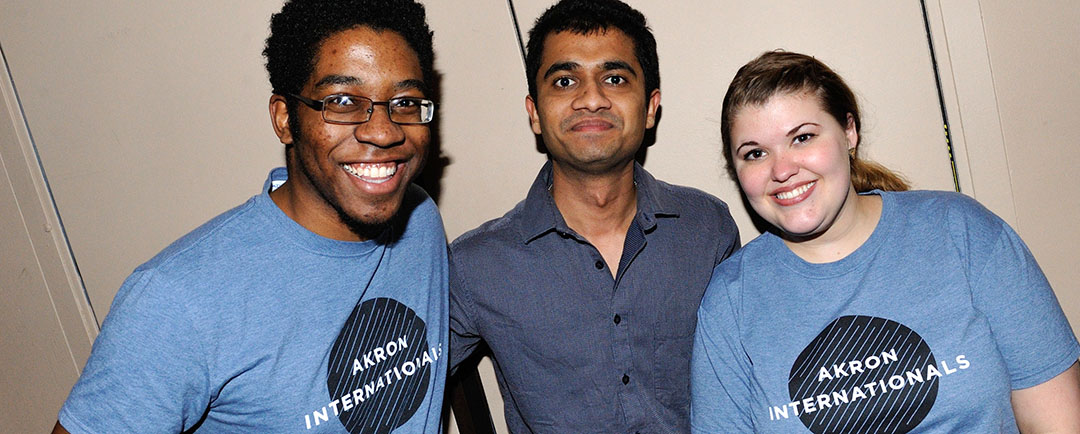 After admission for international student
---
1 | Intent to Enroll Form
After you are admitted, please fill out the Intent to Enroll form to tell us your decision regarding your admission to the university.
Why this step is important:
It secures your seat at the university.
It allows us to matriculate you as a UA student.
It allows us to assign you your UANet ID for your account login, which enables you to register for classes and apply for housing, etc.
---
2 | Obtain your I-20 and Visa
You will need an I-20 to apply for your student visa.
Submit the following documents, so that we can create your I-20.

Passport biographical (photo) page
A bank statement or letter showing that you have enough funding to cover your education and living expenses.
Complete the correct Declaration & Certification of Finances form for your degree level, found under the "Incoming students" tab.

Submit your documents as PDFs (and any questions you have) to immigration@uakron.edu.
---
3 | Prepare to come to UA
Welcome to UA! Find all you need to know to prepare for your exciting trip to Akron!
For undergraduate and ELI students only complete this form if you:
Need to defer* your attendance to a later date,
Change your major before arrival, or
Withdraw your admission.
*You are only allowed to defer twice (2) for a maximum of one (1) year. After you have reached your deferral limit, you must apply again, but you will be exempted from paying the application fee again.
Note: If you are admitted but have not let us know, please confirm your decision now in this "intent to enroll" form.