Scott A. Dilling, P.E.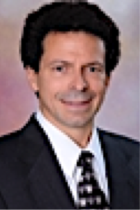 Title: Professor of Engineering Practice and Mechanical Engineering Technology Program Director
Program: Mechanical Engineering Technology
Dept/Program: Mechanical Engineering
Office: Schrank Hall South 123G
Phone: 330-972-6232
Email: sd53@uakron.edu

---
Biography
Professor Scott Dilling joined UA in 2008. He currently serves as the Program Director for the Mechanical Engineering Technology program and has been the Owner & Engineering Consultant with Dilling Engineering Services since 2001. His years of experience in the automotive and trucking industries include designing suspension components, such as: beams, bushings, axles and brakes. He is familiar with various manufacturing processes such as welding, forming, forging, casting, stamping and molding. He has been named as an inventor on several patents. He has served as a consultant/expert on several patent infringement cases. Mr. Dilling was the recipient of the following awards including the College of Applied Science & Technology Outstanding Full-time Faculty Teaching Award, Canton Regional Society of Professional Engineers Young Engineers Award, and Ohio Society of Professional Engineers Award.
Professional Organizations and Licensures
American Society of Mechanical Engineers

Canton Regional Society of Professional Engineers, past President

Canton Joint Engineering Council, past President

Registered Professional Engineer, State of Ohio

Registered Patent Agent, United States Patent and Trademark Office

ABET Program Evaluator (PEV)
---
Publications
U.S. Patent Numbers: 5,366,237; 5,642,896; 5,720,489; 5,996,981 and 6,508,482
Thesis: "Vibrational Analysis of a Truck Trailer Suspension Due to a Vertical Load Input," May 1996
Publication: "Modeling and Simulating a Slider Box," Scott Dilling, P.E., Desktop Engineering, March 1997
---
Education
M.S., Mechanical Engineering, The University of Akron
B.S., Mechanical Engineering, The University of Akron
---
Courses
Survey of Mechanical Engineering Technology, Introduction to Mechanical Design, Introduction to Material Technology Lab, Mechanical Design III, Production Machinery & Process
---