Student Spotlights
Meet our Current and Past Students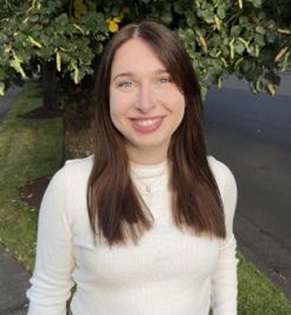 Isabella DiFeo
Accounting and Economics Double Major, Class of 2022
Ph.D. candidate, Department of Economics, University of Oregon
Pursuing my economics degree at UA has prepared and motivated me to continue my education in a doctoral program in economics. My professors and classes have shown me that economics is not simply a major or minor, it is a way of training your mind to think in a way that impacts everything you do as you maneuver through life and the world. I've been inspired to use the analytical and quantitative skills that I learned as an economics major to conduct research that I hope will one day have positive policy implications in our economy.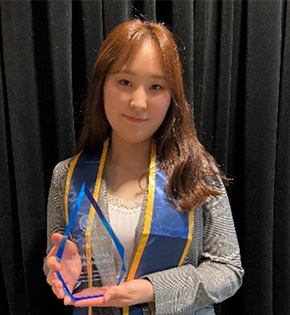 Khaliunaa Baasankhuu
Economics and PPE Double Major, Class of 2022
Recipient, Top 10 Senior Award. Presented annually by The University of Akron to 10 seniors with high scholastic achievement who show quality, depth, and breadth of involvement in a variety of campus, athletic, and/or community activities
Double majoring in PPE and Economics has helped me grow into an individual who can logically reason matters from different perspectives and communicate effectively, both verbally and in writing. Studying Economics at a deeper level has built my confidence in handling big data and interpreting it in a meaningful way. This is a valuable skill in today's world that has opened me to a wide range of career opportunities. I am looking forward to using my skills and knowledge in the real world and to be a proud alumni of the CoB!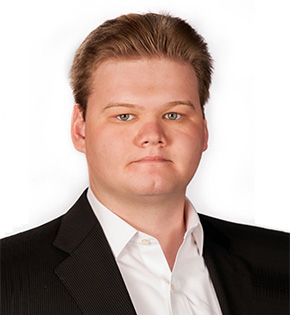 Nicholas Chura
Economics Major, Class of 2019
Procurement Specialist – Polymers at The Goodyear Tire & Rubber Company
Learning data analytics through SAS as an economics major has been incredibly useful in my career. I apply the thought processes and techniques to solve a wide variety of problems and create value every day.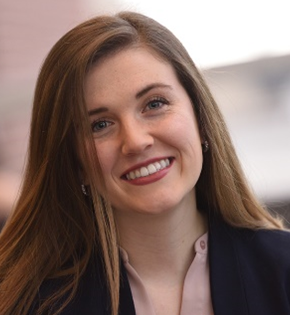 Rachel Steer
PPE Major, Class of 2019
Fellow, U.S. Department of Energy
Student Speaker, UA Commencement Ceremony, Spring 2019
Working in international affairs requires a strong theoretical understanding of human and state behavior. My PPE major and economics coursework served as the perfect bridge between these two concepts. My understanding of economic theory allowed me to rationalize state and non-state actors' behavior, an invaluable skill in my graduate program at the London School of Economics.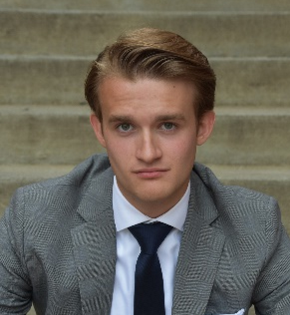 Nicholas Lavy
Economics and Psychology Double Major, Class of 2021
My pursuit of a B.A. in Economics afforded me a plethora of opportunities while a student, from interning for a U.S. Senator and working alongside national policy makers to curating a gallery for a Smithsonian Affiliate Museum. Post-graduation, my degree in economics proves to be invaluable. The logical and analytic thought processes that take shape whilst studying economics have absolutely made preparing for law school much easier. As I continue my education, I am extraordinarily grateful for my intellectual foundation in economics.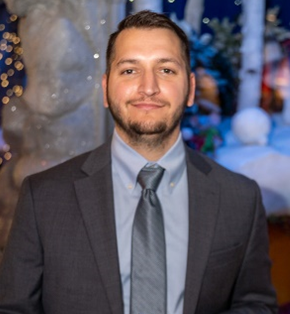 Sam Myers
Economics Major, Class of 2016
Director of Analytics, Area Wide Protective
Named "30 for the Future" by the Greater Akron Chamber in 2020
Working with big data is all about being an analytical storyteller, and the Economics department at UA preps its students to not only be able to think critically with the data, but to tell its story in a way that all audiences can understand.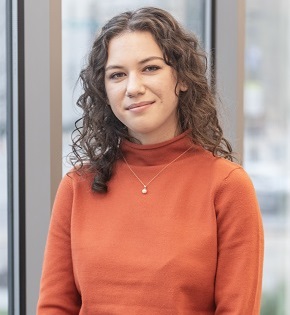 Elvira Ochatiouk
Economics Major, Class of 2020
Risk Management Analyst, Citibank
Studying Economics at UA did not simply teach me supply and demand, it taught me about our world, culture, history, and future. My education in Economics at The University of Akron has been a privilege and I am looking forward to using this education to make a real difference in the world.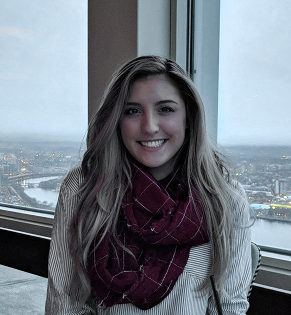 Maci Woyat
Economics Major, Class of 2020
I learned how versatile Economics truly is as I pursued my major at UA. I interned with the Greater Akron Chamber of Commerce where I applied what I learned in class to make real changes that will improve my local community. After graduation, I have been using my economics training in the cybersecurity field with a federal agency. There are limitless possibilities with economics.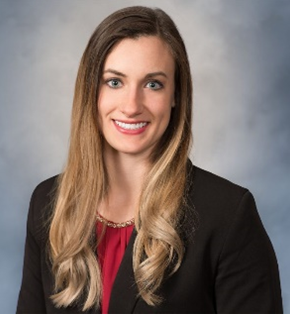 Sydney Martis
Economics Major, Class of 2015
Human Capital Consultant, Deloitte Consulting
Named "20 in their 20s" by Crain's Cleveland Business in 2019
In a world increasingly surrounded by data, pursuing an undergraduate degree in economics leads to the development of core skills such as data analytics, public speaking, teamwork, and problem solving that are valuable to any employer.