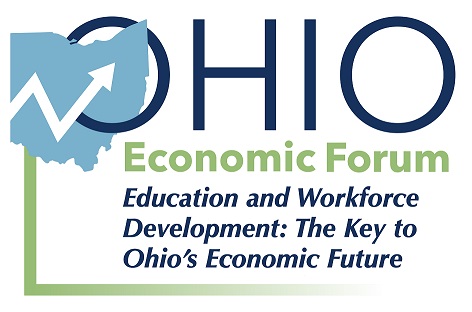 Thursday, April 14, 2022
Jean Hower Taber Student Union, Grand Ballroom, 303 Carroll St., Akron OH 44325
Networking, light refreshments
Introductory remarks, keynote, panel discussion, Q&A
Registration for the Ohio Economic Forum 2022 is now closed.
The so-called skills gap has been a major topic in economics and public policy in Ohio for some time. As employers struggle to hire appropriately trained workers, the gap between worker skills and jobs in demand causes an economy to miss reaching its full economic potential. Ohio Economic Forum 2022 will address this important issue that is key to Ohio's economic future: education and workforce development. Our speaker and panelists will cover topics such as:
How should educational institutions in Ohio identify and address the skills in high demand by Ohio employers?
How does Ohio position itself to be a leader in workforce development and education in order to attract high-tech employers to the state?
How do we retain our students in Ohio and not have them move to another state when they are ready to join the labor force?
Which policies aiming to increase the skills of the Ohio workforce have the greatest potential return on investment?
How can we help students who have fallen behind during the pandemic get caught up before they enter the workforce?
This year's topic was inspired by Dr. Ali Enami, assistant professor in the Department of Economics at The University of Akron. Dr. Enami and his co-authors recent publication identifies the areas in which Ohio can maximize the impact of school funding on students.
Dr. Loretta Mester
President and Chief Executive Officer, Federal Reserve Bank of Cleveland
As president and chief executive officer of the Federal Reserve Bank of Cleveland, Dr. Loretta J. Mester participates in the formulation of U.S. monetary policy, and oversees 1,000 employees in Cleveland, Cincinnati, and Pittsburgh who conduct economic research, supervise banking institutions, and provide payment services to commercial banks and the U.S. government. She assumed her role as president and CEO in June 2014.
Dr. Mester was born in Baltimore, MD. She graduated summa cum laude with a Bachelor of Arts degree in mathematics and economics from Barnard College of Columbia University. She earned M.A. and Ph.D. degrees in economics from Princeton University, where she was a National Science Foundation Fellow.
To view Dr. Mester's complete bio, click here.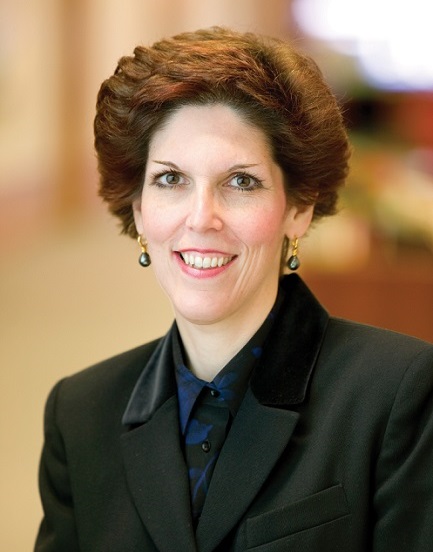 Dr. Loretta Mester
will participate in the panel discussion and Q&A session after her keynote address.
Dr. Michele Campbell
Executive Director, LeBron James Family Foundation
As the executive director of the LeBron James Family Foundation, Dr. Michelle Campbell is able to implement her decades of experience in higher education into thoughtful, family-focused initiatives that connect with the inner-city students and families that need it most. Through the Foundation, which aims to positively affect the lives of children and young adults through educational initiatives, Dr. Campbell brings LeBron's vision to create positive and lasting change in his hometown to life through daily and long-term interventions rooted in research and driven by passion.
The Akron native attained her education from Ohio institutions including a Bachelor's degree in Business Management from Ashland University, a Master's degree from Kent State University's Higher Education Administration, and a Doctorate from the University of Akron as a Doctor of Education.
To view Dr. Campbell's complete bio, click here.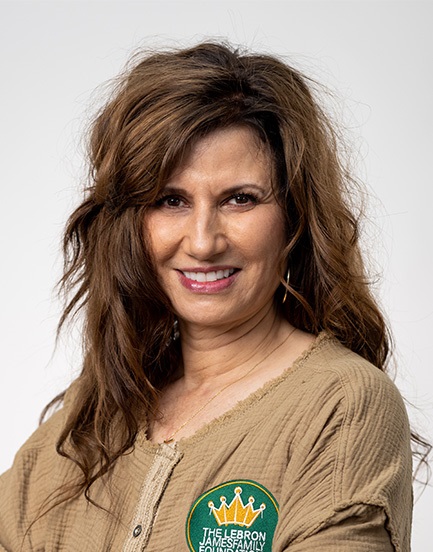 Dr. Christina Collins
State Board of Education, Ohio Department of Education
Dr. Christina Collins was elected to the State Board of Education in November 2020 and represents eight counties in Northeast Ohio on the State Board of Education. A 2001 graduate of Gahanna Lincoln High School, Dr. Collins' postsecondary studies included earning her Bachelor of Arts in English from The Ohio State University, Master of Education in Curriculum from Ashland University and her Doctorate of Education in Curriculum and Instruction from Kent State University. She also recently obtained her superintendent license from Ashland University in 2020.
Dr. Collins currently teaches qualitative research courses at Kent State University, and she recently joined the Medina County Economic Development Corporation as a Pre-Apprenticeship Coordinator for high school workforce development programming.
To view Dr. Collins's complete bio, click here.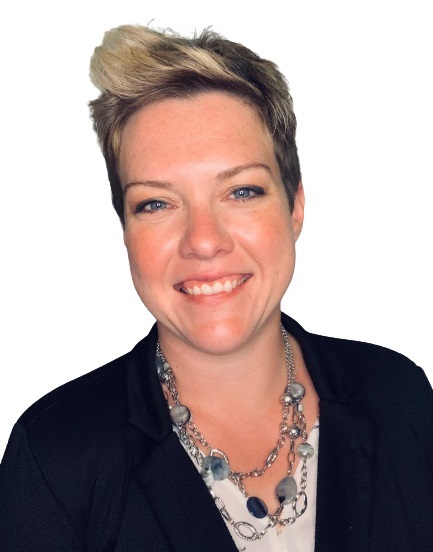 Ms. Jill Penrose
Chief People and Administrative Officer, The J.M. Smucker Co.
Ms. Jill Penrose has more than 15 years of leadership experience with Smucker. During that time, she has held roles of escalating responsibility in the areas of corporate strategy, organization development, human resources and corporate communications.
In her current role, Ms. Penrose champions the Smucker culture and leads the performance, evolution and integration of many of the Company's administrative functions including Human Resources, Corporate Communications, Government Relations, Corporate Responsibility, Information Services and Corporate Services. She is motivated by the opportunity to lead large organizations and develop senior leaders who embody the Smucker culture and inspire others.
Ms. Penrose is a graduate of the University of Pittsburgh, where she earned a bachelor's degree in communications, and Washington University in St. Louis, from which she holds an MBA.
To view Ms. Penrose's complete bio, click here.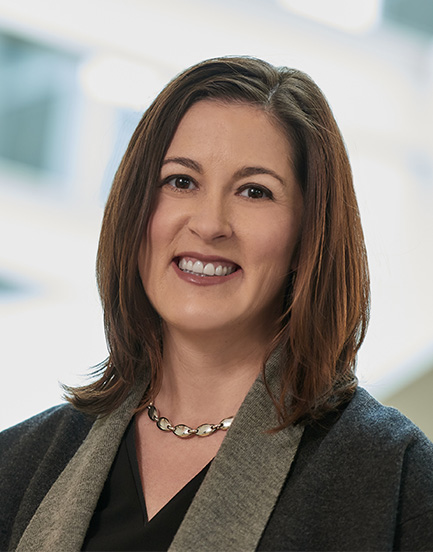 ---
Ohio Economic Forum
This annual event allows UA students and faculty, business professionals, civic leaders, and other community members to hear from a keynote speaker and panel of experts as they discuss economic issues facing Northeast Ohio and beyond.
Proceeds raised by the event fund scholarships and experiential learning activities for students pursuing degrees in the Economics department. Expected attendance is 300-350, including approximately 100 students.
Sponsorship Opportunities
GOLD Sponsorship $5,000
Includes two reserved tables for 16 attendees; recognition during event welcome comments; 8 VIP tickets to private event with keynote speaker; signage on table; and logo and company link on College of Business website, registrant emails, and event materials
SILVER Sponsorship $2,500
Includes one reserved table for 8 attendees; signage on table; and logo and company link on College of Business website, registrant emails, and event materials
BRONZE Sponsorship $500
Includes one reserved table for 8 attendees and signage at table
To become an event sponsor or purchase a table, please visit our event REGISTRATION PAGE.
For questions regarding sponsorship, please contact Cynthia Sheeks at csheeks@uakron.edu.
Continuing education credits are available for CFP, CIMA and CFA distinctions.