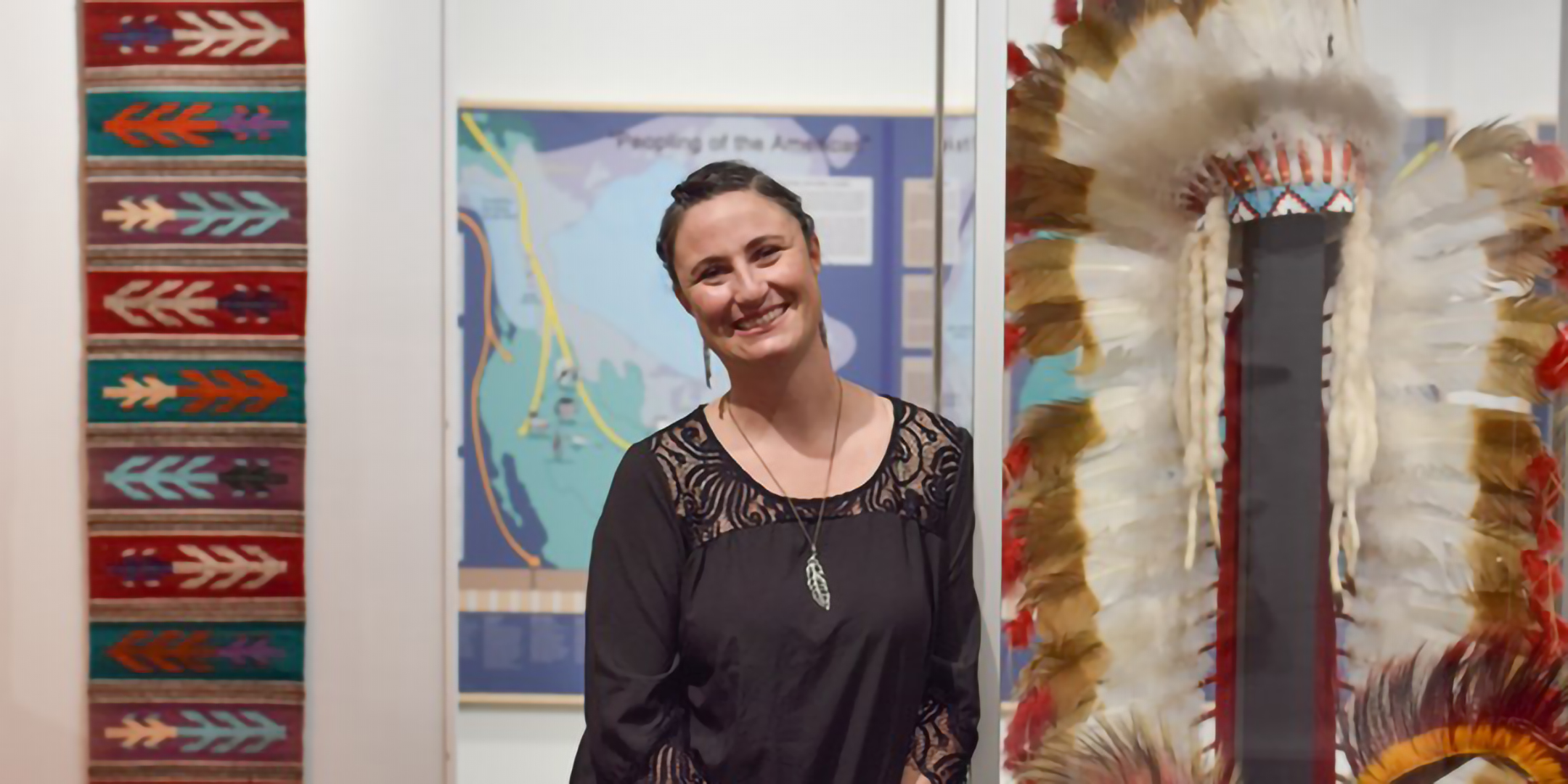 Oak Native American Collection Curator Tours
September 30, 2022, 12:00 PM - 1:00 PM and 3:00 PM - 4:00 PM
Past Event
---
Join Curator Fran Ugalde on Friday, September 30th for a behind-the-scenes tour of the Oak Native American Ethnographic Collection, including exclusive entry into the temperature-controlled storage housing the objects not currently on display to the public. Attendees will learn about how the private collection of Jim and Vanita Oelschlager came to The University of Akron, what it offers in terms of vast geographic representation of diverse Indigenous Nations, and some of the research questions that are currently being explored.
Limited spaces available, please RSVP via Eventbrite.
About Francisca Ugalde
Francisca Ugalde has been curator at the Institute for Human Science and Culture since 2017, where she works with students, manages collections, curates exhibitions, and teaches for the Museums and Archives Studies Certificate Program. Since 2018, she has been part of the Portage Path Collaborative, the group tasked with planning the City of Akron's North American First People's Day celebrations. She is part of the Akron Soul Train selection committee where she has served since 2021 and will be guest juror for Summit ArtSpace 2022 Kaleidoscope exhibition. Fran holds a BFA in painting from Kent State University and an MA in Arts Administration-Collections Management from the University of Akron.
Health & Safety Information
The University of Akron currently requires that ALL individuals - regardless of vaccination status - wear a mask / face covering in indoor public areas across all campuses.
Please stay home if you do not feel well, have been diagnosed with COVID-19, or had direct contact with an individual diagnosed with or suspected to have COVID-19. Get more information on our current health & safety precautions.
Travel, Parking, and Accessibility
Get more information on travel, parking, and accessibility.